The Son also rises
AFP PHOTO / ANDREAS SOLARO
A firefighter fixes a crucifix in Amatrice, central Italy, on August 30, 2016, prior to a funeral ceremony for the victims of a recent earthquake. The deadly earthquake brought devastation on August 26, 2016, to a string of mountain villages in a remote area straddling the Umbria, Marche and Lazio regions. Nearly 300 people died in the quake and hundreds more were injured, and although rescue efforts were winding down, officials warned it was feasible there are still a dozen or so bodies under the rubble.
Photo of the Day: September 2, 2016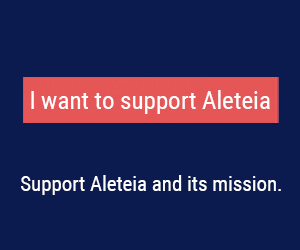 Newsletter
Get Aleteia delivered to your inbox. Subscribe here.