A papal reassurance of companionship and prayer
Photo by Antoine Mekary / ALETEIA
Pope Francis attends an audience with survivors and relatives of the victims of the July 14 jihadist attack in the French city of Nice, in the Paul VI hall at the Vatican on September 24, 2016.
Photo of the Day: September 28, 2016
See more photoshere.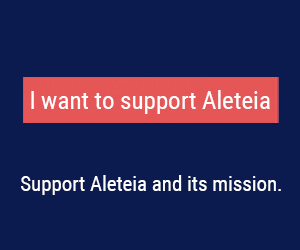 Newsletter
Get Aleteia delivered to your inbox. Subscribe here.