You might be surprised what kinds of things God will inspire in you
Like almost 18 million other people, I follow Brandon Stanton's "Humans of New York" Facebook page. Though I suppose Brandon and I have different perspectives on several issues, I find his work fascinating. Both the people he interviews and the most-liked comments generally give me a window into our world and the (sometimes distressing, sometimes encouraging) way people think today.
At the beginning of September, followers of his page were introduced to Andrew, who told us: "I'm rebooting my life entirely, again. It's time for Andrew 5.0."
Ah yes, I know that sentiment, I thought.
Don't most of us feel sometimes that our internal computer is ready for a clean-up? I find each confession is sorta like a restart. But Andrew's reference to a rebooting made me think of my annual retreat — already then on my calendar — which I just came home from last night. I am rebooted and ready for another year. And so incredibly grateful for it.
Retreats are a time to, as the name implies, get away from your ordinary activities and spend a few hours or a few days trying to stand shoulder to shoulder with Christ, and look at your life from the outside, from his perspective.
There is clarity in seeing what he's thinking of you, your life, your family and professional situation and all the other factors that make up your day-to-day. We get a sense of what steps we need to take to become more the person he's created us to be — which is, ultimately, becoming the saint our hearts are longing to be and thus the deeply happy person he's dreamed of.
If you've never been on a retreat before, you might want to start with something small — a morning or evening of reflection. It's possible your parish might offer these with certain regularity. If you feel daring (or feel that God is asking it) maybe you want to dive into a weekend retreat. Your diocese might have one or several opportunities, and it might be as simple as calling to find out what they offer.
Many religious orders, monasteries and the new ecclesial movements dedicate some or a lot of their time to retreats. If there's a particular religious order or movement that you've heard of or admire, you could google to find out if they offer retreats in your area.
For myself, I choose a retreat that will be in silence, generally with a priest or educated layperson giving four or five mini talks or reflections throughout the day, which are followed by long spurts of time dedicated to personal prayer, walking on the grounds or in front of the Blessed Sacrament. Daily Mass, the Stations of the Cross, benediction and the rosary are part of the daily schedule. There's also a chance for confession and spiritual direction. Spiritual reading is encouraged.
Other retreats might have different styles, perhaps focused more on building community and learning from your fellow retreatants.
What is certain is that God will be immeasurably generous with you. Let me say that again — he will be immeasurably generous. It's a guarantee because it's his very nature to be generous, and because he's determined to bring about your salvation.
You will likely leave your retreat with two or three concrete resolutions, which you and Our Lord have mutually committed to bringing about in your life. Counting on his efforts much more than your own, you have a good chance of actually keeping your resolutions. Way better than New Year's.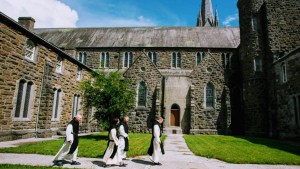 Read more:
4 Catholic retreats in Europe to recharge your soul
And you might be surprised what kinds of things God will inspire in you. Chances are, he will ask you to grow in prayer, but rather than leaving the retreat center with a rather nebulous sense of "I need to pray more," you will likely find that you've been led to something very concrete. I'm going to form the habit of a daily examination of conscience, for example. Or I'm going to start spending 15 minutes a day in mental prayer.
Christ will talk to your heart about those people who fill your daily life — the people he's given you as gifts, and to whom he's given you as a gift. He'll indicate to you how you can better give yourself in love to them.
You'll get home refreshed and renewed — rebooted — and though it's hard to get back into the routine and the first days back home seem extra full of temptations, you'll have your notes and your resolutions to fall back on … and the certainty of God's support.
The preacher of my retreat joked in one of the last talks about how when a mom comes home from a weekend away, the kids always ask, "Mommy what did you bring me?" And while you might have picked up a trinket or two at the retreat center, the truest and best answer is one you might not vocalize: "I've brought you a better version of me, a better mommy."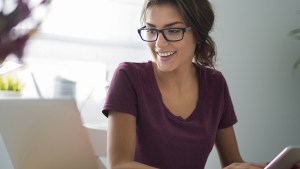 Read more:
12 Habits to help you be the best version of yourself
~
This is part of our how to be merciful in the Jubilee series:
47) Go on retreat. It's a way to be merciful to yourself and the people around you, who know you need to go on retreat. If you cannot do that, at least try to make a day, or evening, of recollection.