Second New Year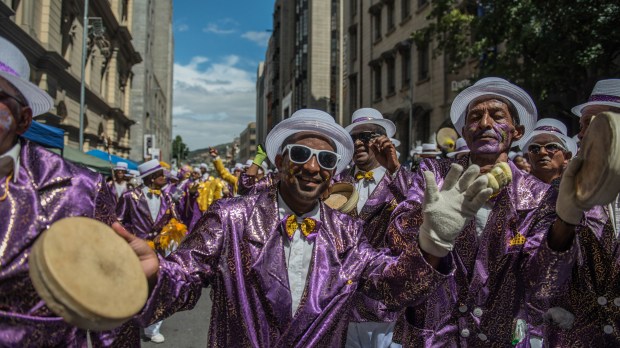 AFP PHOTO / Mujahid SAFODIEN
Hundreds of Cape Minstrels from different troops perform during the traditional Second New Year Parade on January 2, 2017 in the streets of central Cape Town, South Africa. The Kaapse Klopse (or simply Klopse) is a minstrel festival that takes place annually on 2 January and it is also referred to as Tweede Nuwe jaar (Second New Year), in Cape Town, South Africa. As many as 13,000 minstrels take to the streets garbed in bright colours, either carrying colourful umbrellas or playing an array of musical instruments.
Photo of the Day: January 4, 2017
See more photoshere.