Whatever I will become will be what God has chosen for me.
Photo by Jeffrey Bruno for the Trenton Monitor
LONG BRANCH, NEW JERSEY 8 JAN: A man dressed as Elvis Presley for the anniversary of Elvis' 82nd Birthday (January 8th) dives into the frigid Atlantic Ocean to raise funds for Catholic education participating in the 10th Annual Ancient Order of Hibernians Polar Plunge. The AOH Polar Bear Plunge was started in 2007 by the members of the Ancient Order of Hibernians, Division 2 Monmouth County, NJ for the purpose of helping Catholic Education. Funds raised by the event are used for scholarship, financial aid, endowments, and facility projects, in an effort to help schools maintain enrollment levels. The event has grown in leaps and bounds thanks to the strong participation of the area Catholic Schools and their PTA groups. The event provides a platform for these groups to fund raise without the worries of operating the event. This cooperation has allowed all of the participating schools see a great return on their efforts with 100% of the funds raised returned to the plunging schools. In its nine year history, the event has returned over $850,000 to Catholic Schools. In 2015, 26 different schools took the Plunge.
Photo of the Day: January 9, 2017
See more photos here.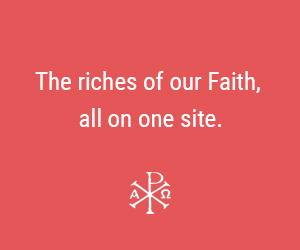 Newsletter
Get Aleteia delivered to your inbox. Subscribe here. It's Free!