It all starts in the Sistine Chapel
FP PHOTO /Alberto PIZZOLI
The Members of the Diplomatic Corps accredited to the Holy See pose with Pope Francis (C) in the Sistine Chapel at the end of an audience for the traditional exchange of New Year greetings on January 9, 2017 in Vatican.
Photo of the Day: January 10, 2017
See more photos here.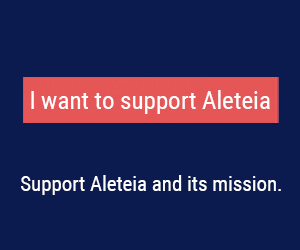 Newsletter
Get Aleteia delivered to your inbox. Subscribe here.