If we could just touch the hem of his garment...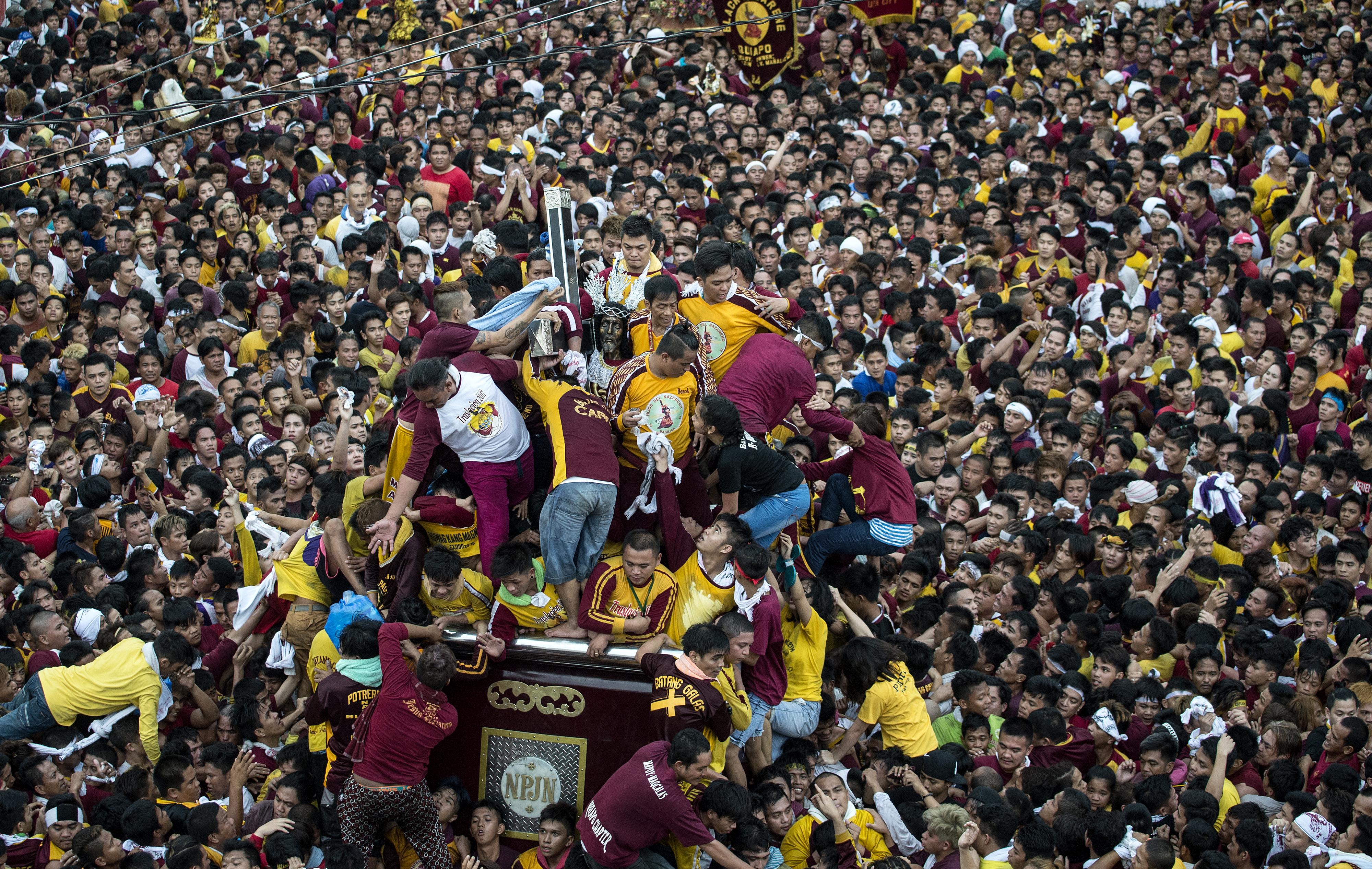 AFP PHOTO / NOEL CELIS
MANILLA, PHILIPPINES, January 9, 2016: Barefoot men and women in search of miracles hurl themselves above huge crowds in order to touch a centuries-old wooden icon of Jesus Christ (called the "Black Nazarene") as the world's largest Catholic festival, named for the statue, gets underway. The statue was brought to Manila by Augustinian Recollect friars in 1606. ****** And a woman who had been suffering from a hemorrhage for twelve years, came up behind Him and touched the fringe of His cloak; for she was saying to herself, "If I only touch His garment, I will get well." But Jesus turning and seeing her said, "Daughter, take courage; your faith has made you well." At once the woman was made well. (Matthew 9:20-22) ******
Photo of the Day: January 12, 2017
See more photos here.