The youngest baby to be baptized in the chapel of the pope's residence was just 5 days old
VATICAN CITY — Pope Francis this afternoon baptized 13 newborns in the Chapel of his residence at Santa Marta. The babies were all born after the earthquake that hit Central Italy in recent months. The youngest of the newborns to be baptized is only five days old.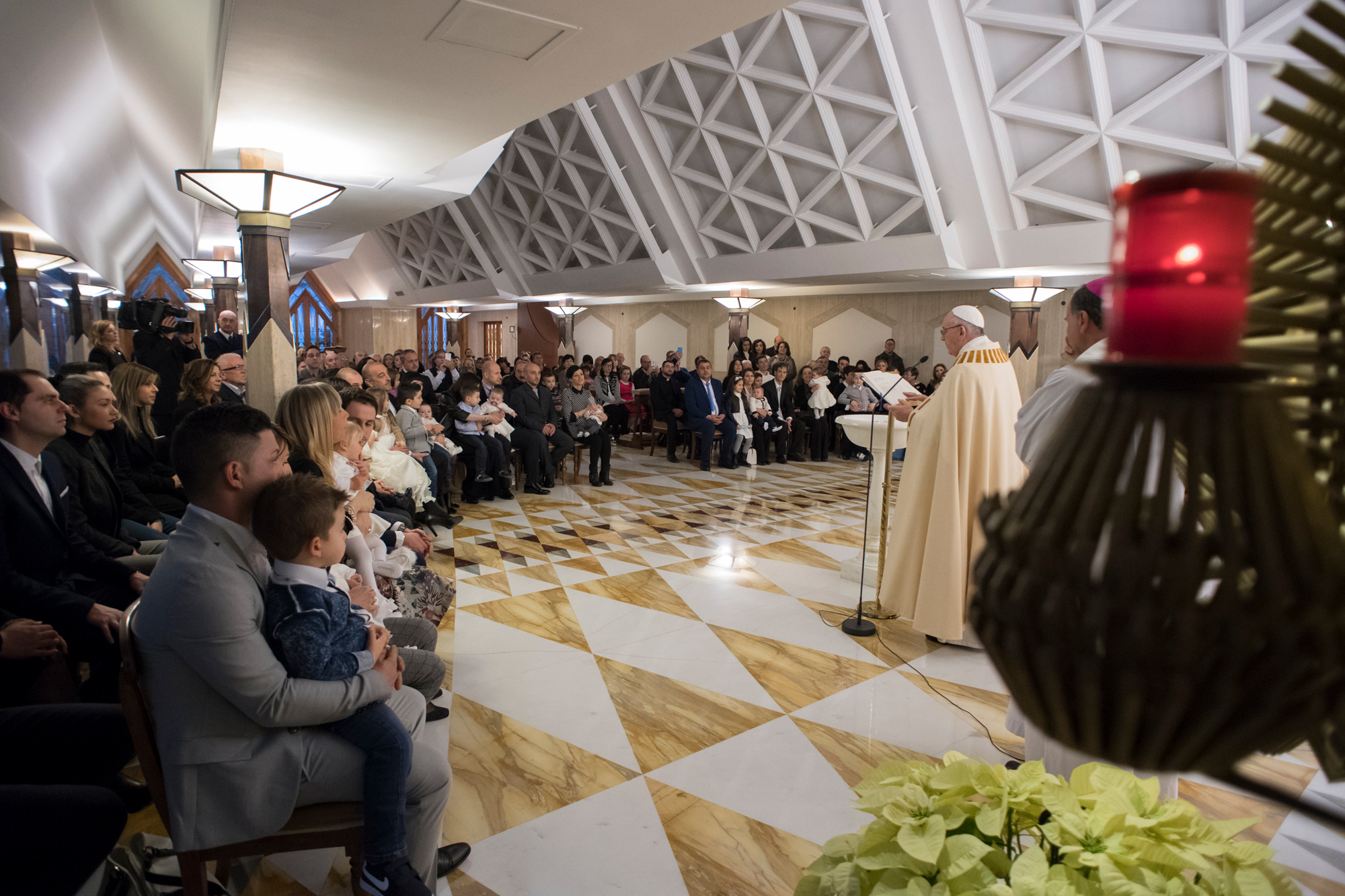 Two massive earthquakes have hit central Italy in recent months. The central Italian town of Amatrice and surrounding areas were hit by a 6.3 magnitude quake in August, which killed nearly 300 people. Other powerful quake destroyed the Basilica of St. Benedict in Norcia on October  30th, leaving many homeless.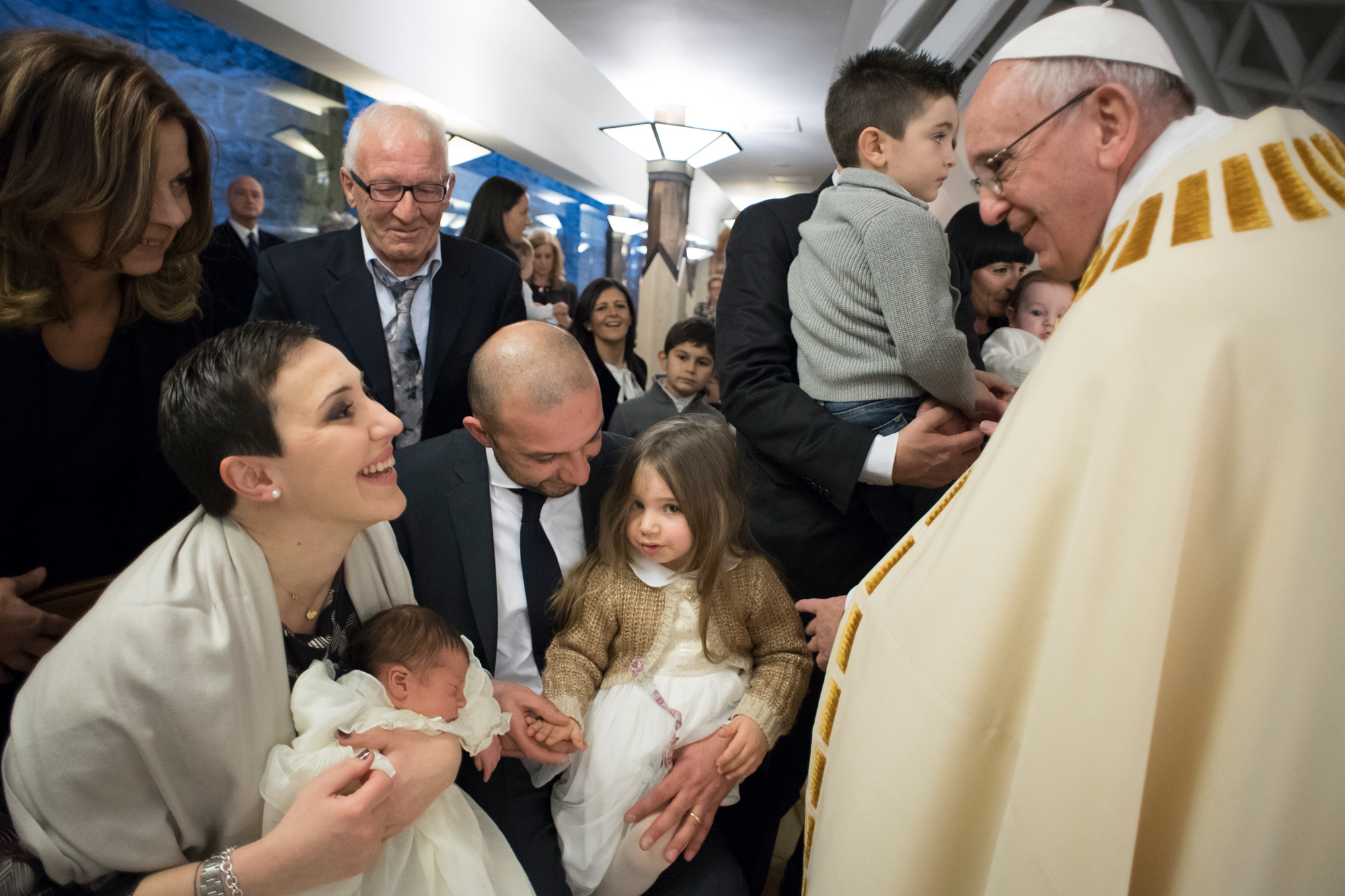 Taking up the words of the fourth century father of the Church, St. Gregory of Nazianzus, the Catechism of the Catholic Church states regarding the Sacrament of Baptism:
Baptism is God's most beautiful and magnificent gift. . . .We call it gift, grace, anointing, enlightenment, garment of immortality, bath of rebirth, seal, and most precious gift. It is called gift because it is conferred on those who bring nothing of their own; grace since it is given even to the guilty; Baptism because sin is buried in the water; anointing for it is priestly and royal as are those who are anointed; enlightenment because it radiates light; clothing since it veils our shame; bath because it washes; and seal as it is our guard and the sign of God's Lordship. (CCC 1216)