Is it real or is it Memo-wax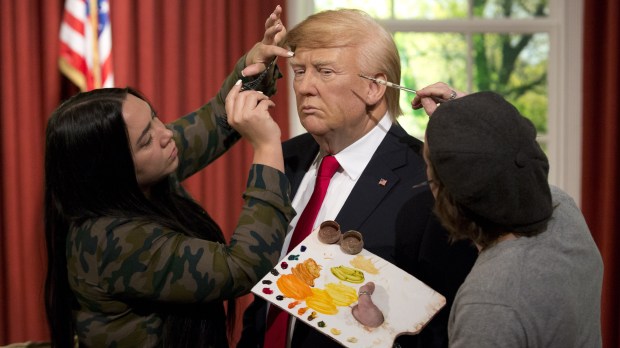 AFP PHOTO / Isabel INFANTES
London, England - January 18, 2017: Employees pose with a waxwork model of US President-elect Donald Trump, during a photocall to promote its unveiling at Madame Tussaud's in central London. Trump will be inaugurated Friday as the 45th president of the United States.
Photo of the Day: January 20, 2017
See more photos here.