They say that time heals a broken heart…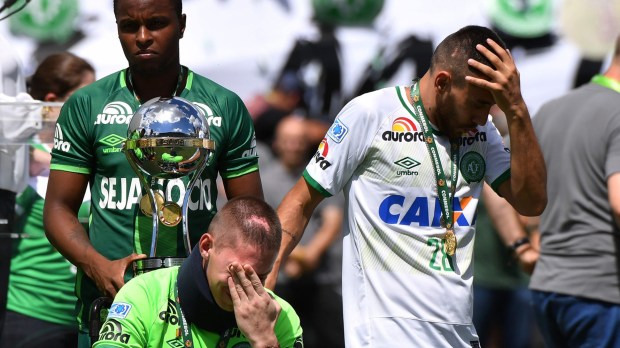 AFP PHOTO / NELSON ALMEIDA
Brazil - January 21, 2017: Brazilian Chapecoense footballers Alan Ruschel (R) and Jackson Follmann (C), survivors of the LaMia airplane crash in Colombia, receive the Copa Sudamericana trophy at the Arena Conda stadium in Chapeco, Santa Catarina state, before a friendly match against Palmeiras - Brazilian Champion 2016. Most of the members of the Chapocoense football team perished in a November 28, 2016 plane crash in Colombia.
Photo of the Day: January 28, 2017
But time has stood still since we've been apart.
See more photos here.
Enjoying your time on Aleteia?
Articles like these are sponsored free for every Catholic through the support of generous readers just like you.
Thanks to their partnership in our mission, we reach more than 20 million unique users per month!
Help us continue to bring the Gospel to people everywhere through uplifting and transformative Catholic news, stories, spirituality, and more.
Support Aleteia with a gift today!