Watch the Catholic gospel singer live on Facebook via Cecilia Music
Edwin Fawcett – a favorite here at Cecilia Music – is turning one year older. And to celebrate he is having a special birthday concert, and is inviting you to tune in live from wherever you are!
When: Saturday, February 11 @ 6:00-8:00 pm (London time)
Where: St. Mary of the Angels Church, Bayswater
How do I tune in? Via the Cecilia Music Facebook page
"This is a concert which brings together various strands of my work – the groups I work with regularly, and those I have worked with over the years," shared Edwin. "It's also a chance for people in London and England to experience some of what I did with my band in Europe last Summer. It is free because I am keen to share my music as a gift to the world."
Plus, he will be debuting a new Mass setting, which he wrote, called the Mass of the Incarnation. Be the first to hear it by tuning in live!
Finally, Edwin wants to recognize his viewers from around the world, giving them a "shout out" during the performance. Want your own live shout out? It's simple. Just tell Edwin you'll be tuning in by posting on his facebook page.
The Concert will feature:
Edwin Fawcett and his live band. (See videos here.)
St Antony's Youth Choir and the young rapper Norma Abifade (performing this afro-beats WYD song, among others)
Along with… , , Catholic poet and performance artist Sarah de Nordwall and others.  
See you on Saturday!
Cecilia Music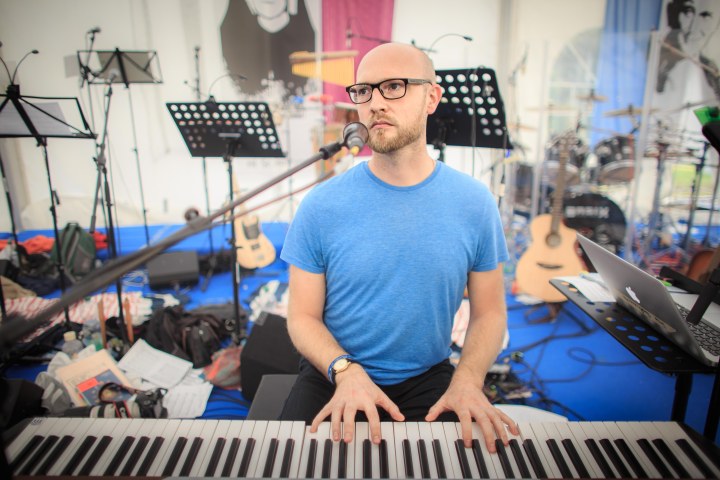 Launch the slideshow