On the 2nd anniversary of this act of terrorism, Aleteia revisits the media's decision to censor the video which revealed the victims' last words
You can get Aleteia inspiration and news in your inbox. Our specially curated newsletter is sent each morning. The best part? It's free.
Sign up here
In February 2015, the whole world was in shock given the appalling images of the execution of twenty-one Egyptian Coptic Christians on a Libyan beach. The video that shows the group of men wearing an orange uniform on the way to death has become a symbol of the cruelty and cowardice of terrorists in the Islamic state. The scenes were preceded by a threatening title: "A message signed with blood to the nation of the Cross."
Read more: In Cairo attack, a strike against the womb and future of the church
It is the opinion of human rights activist Jacqueline Isaac, the world's media have obscured an essential message of the video by broadcasting it, and not necessarily to censor scenes of unprecedented violence, but to avoid showing the moment when the victims refuse to embrace Islam by force, while calling to Jesus Christ.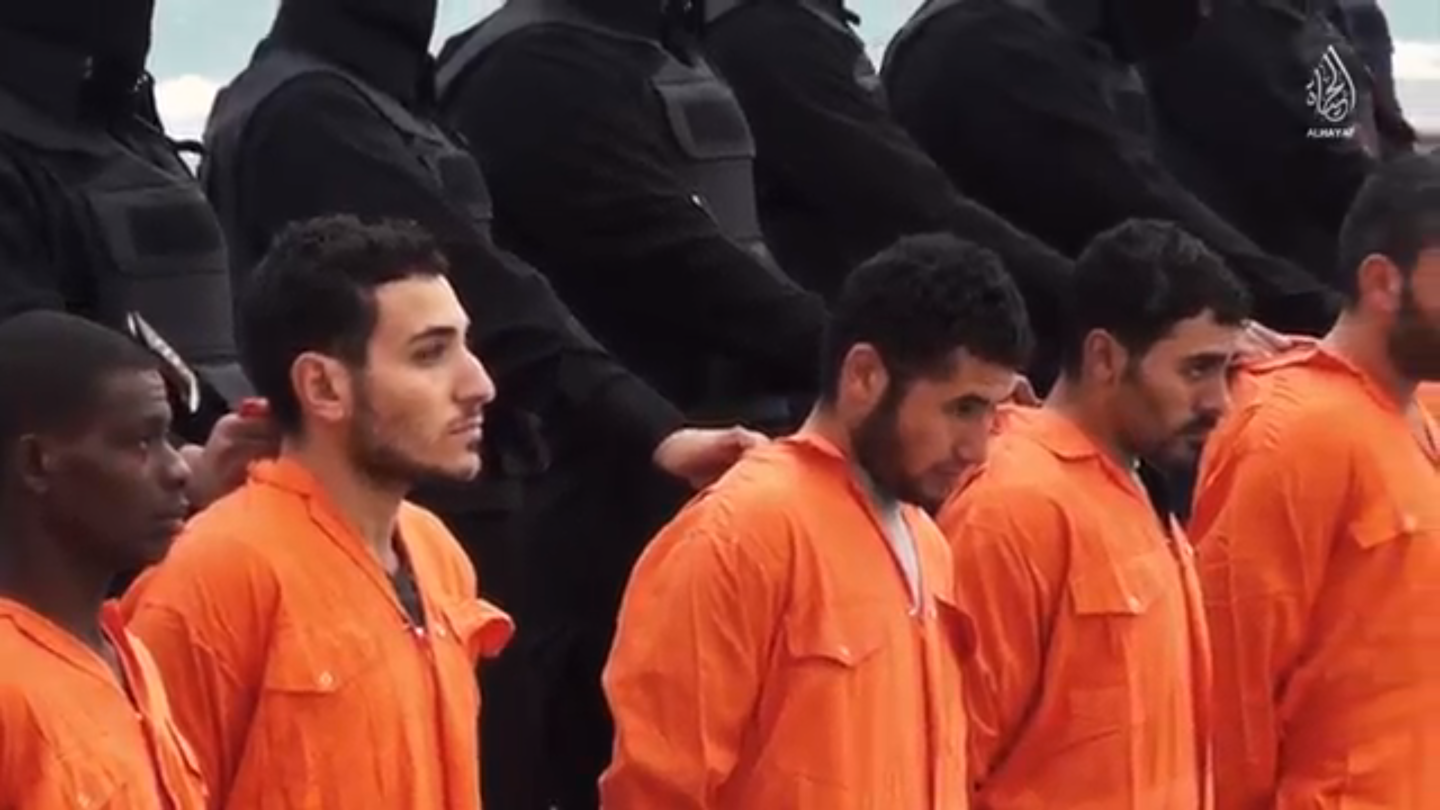 Some of the martyred Christians recited before the cameras their last prayer. On the verge of being beheaded, everyone shouted in chorus "Ya Rabbi Yassu", a common invocation to the Egyptian Coptic Christians which means "Oh my Lord Jesus." This is confirmed within the subtitling of the video: "They beg for the one they adore and die from their paganism."

Walid Shoebat, a writer specializing in terrorism, sums up: "They gave them a choice between converting and dying. And all have chosen to remain faithful [to Christ] until death."
Read more: Painting a story of martyrdom where the blood has just flowed