The Papal Basilica of Saint Francis of Assisi stands on top of a hill with a tragic past.
You can get Aleteia inspiration and news in your inbox. Our specially curated newsletter is sent each morning. The best part? It's free.
Sign up here
The Papal Basilica of Saint Francis of Assisi is one of the most important pilgrimage sites in Christianity — at least, in Italy. It is home to a large collection of late medieval frescoes by masters of both the Roman and Tuscan schools (including Cimabue, Giotto and Lorenzetti, among others) and, of course, the tomb of St. Francis, in the crypt, which remained hidden from the time of the saint's death until 1818. Brother Elias de Cortona, one of Francis' followers and Vicar General of the Order under St. Francis himself, decided to hide the saint's remains to prevent his relics from being disseminated throughout Europe.
Actually, Brother Elias was in charge of supervising the construction, and he designed part of what is known as the "Lower Basilica" as well. It seems Brother Elias learned a lot about architecture and construction while digging and building sepulchers out of rock while he was a hermit in Syria. Even though the architect of both levels of the church (the Upper Basilica and the Lower one) was Maestro Jacopo Tedesco, it seems he followed Brother Elias' original, simple Romanesque plan. Several later additions would transform this church into an exceptional Gothic-Romanesque synthesis.
St. Francis died in Assisi on October 3, 1226 and was canonized by Pope Gregory IX only two years after, on July 16, 1228. The construction of the Franciscan Friary (known as the Sacro Convento) and both the Lower and Upper Basilicas began immediately after the canonization, thanks to the aid of the many benefactors the Franciscan Order.
One of these benefactors, Simone Di Puciarello, donated the land on which the church was to be built. He gave the friars a hill on the west side of Assisi, popularly known as "Colle D'Inferno," that is, "the Hill of Hell." It was the place where criminals were commonly executed. When the construction was over, the hill got a more appropriate name. It is now known, thanks to the Poverello, as "the Hill of Paradise."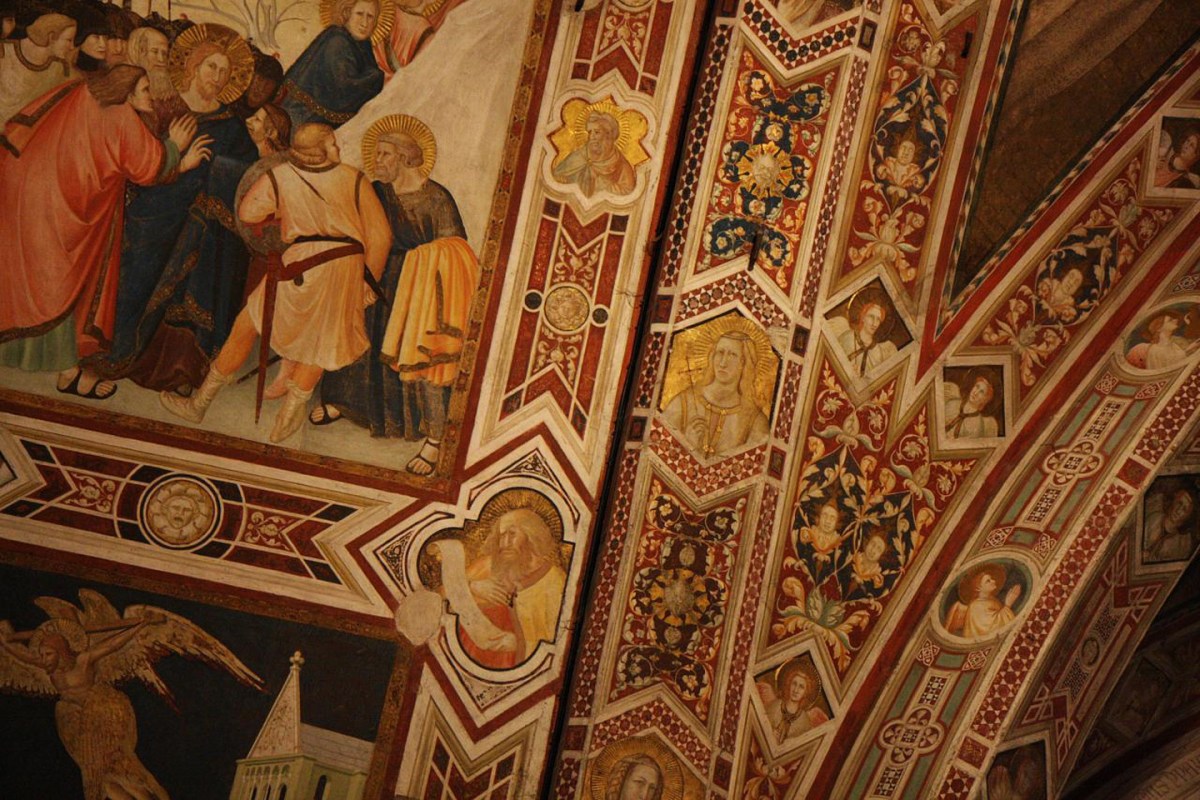 Launch the slideshow