A disembodied head, liquifying blood, a stained-glass toilet and more!
Over the course of 2,000 years of Church history, Catholics have been captivated by countless miracles and mysteries. While some of these curiosities, such as the incorruptible saints and Eucharistic miracles, are familiar in popular Catholic culture, others are less well-known.
Here are five astounding and relatively unknown Catholic curiosities that have stumped scientists, historians, and even the faithful throughout the ages.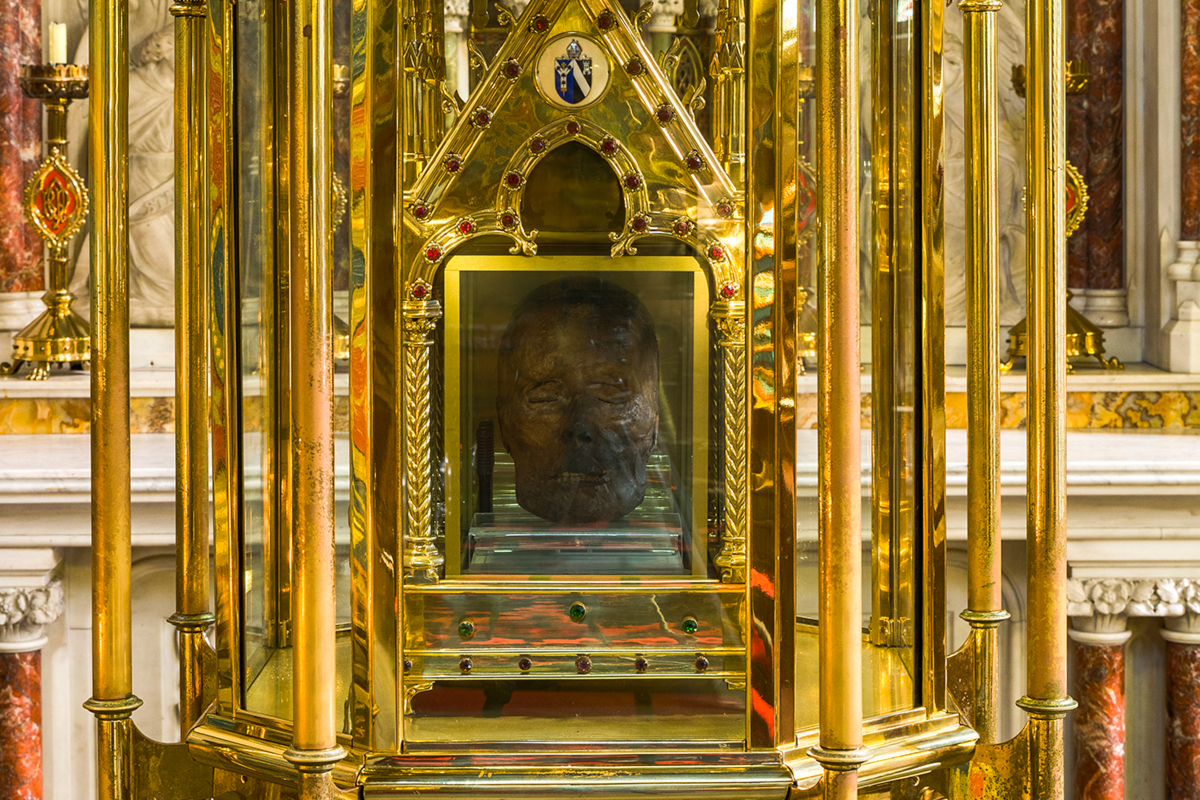 1) Oliver Plunkett's Head – Drogheda, Ireland
Oliver Plunkett was the archbishop of Armagh and Primate of All Ireland during the 17th century. In 1681, he was executed for "treason," i.e. for promoting the Catholic faith during the Protestant Reformation. He was hanged, drawn and quartered in Tyburn, England. His remains were eventually placed in various Catholic churches for veneration.
Now, imagine walking into a small, quiet church in Drogheda, Ireland, and suddenly coming "face to face" with a disembodied head displayed in a lovely glass case. The spectacle is shocking but also awe inspiring.
For those interested in paying a visit, St. Peter's Church has a 5/5 rating on TripAdvisor.com and is ranked #1 out of the 26 things to do in Drogheda.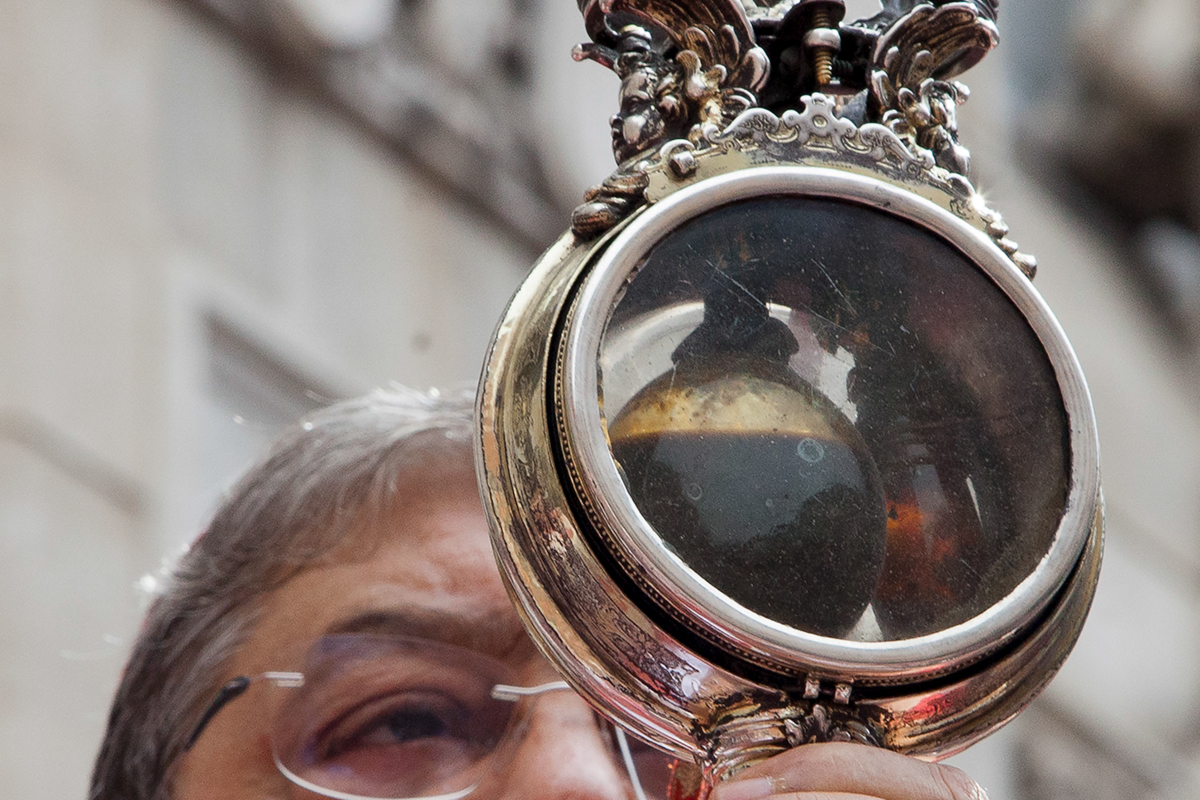 2) St. Januarius' Blood– Naples, Italy
Naples Cathedral holds a vial of blood from an early Christian martyr, St. Januarius, a 3rd-century bishop. For most of the year the blood is dry, but miraculously it liquefies three times a year on days commemorating his life and impact.
The blood is also said to spontaneously liquefy at certain other times, such as papal visits. On March 21, 2015, Pope Francis venerated the dried blood during a visit to Naples Cathedral, saying the Lord's Prayer over it and kissing it. Archbishop Sepe then declared, "The blood has half liquefied, which shows that Saint Januarius loves our pope and Naples."
Francis replied, "The bishop just announced that the blood half liquefied. We can see the saint only half loves us. We must all spread the Word, so that he loves us more!"