Together for the south to rise up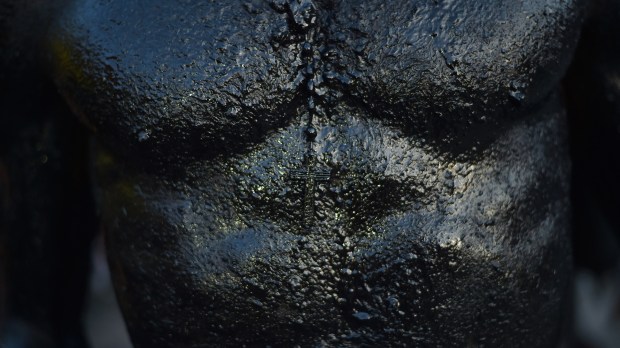 AFP PHOTO / HECTOR RETAMAL
LES CAYES, HAITI – FEBRUARY 26, 2017: A reveler with body painted with a mixture of cane sugar and coal, performs during the 2017 National Carnival Parade. The name of the carnival for this year is "Tet ansanb pou gran sid leve kanpe", in Haitian creole, (together for the South to rise up). Last year 546 people died and more than 175,000 people lost their homes when Hurricane Matthew roared ashore on October 4, packing 230-kilometer-per-hour winds in Haiti. Food, medicine and other essential aids took time to reach the areas struck by Hurricane Matthew.
Photo of the Day: February 28, 2017
See more photos here.