All the king's horses and all the king's men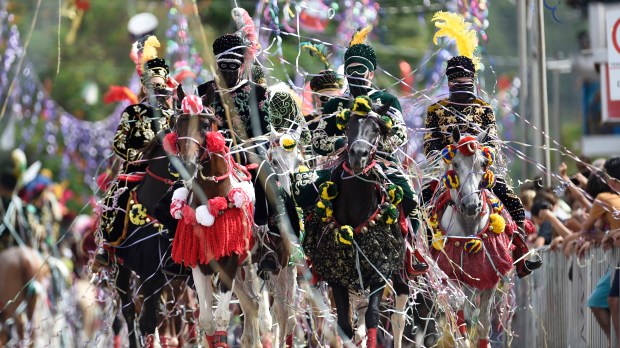 AFP PHOTO / DOUGLAS MAGNO
BONFIM, BRAZIL – FREBRUARY 27, 2017: Revelers participate in the traditional carnival on horseback in Minas Gerais state, southeastern Brazil. Dressed in hand-embroidered velvet costumes, mounted on beautiful horses, people ride through the town with confetti and streamers in a tradition that dates back to the 18th century, turning the war between the Moors and Christians into a religious festival.
Photo of the Day: March 1, 2017
See more photos here.