A consummate news hound and political commentator discovers something about God... and herself
Back in December, just before Christmas, Kathryn Jean Lopez had announced on one of her weekly newsletters: "BY THE TIME YOU READ THIS, I SHOULD BE OFFICIALLY DISCONNECTED."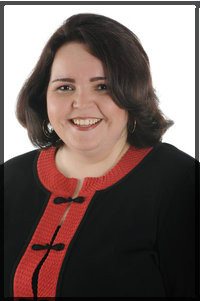 It sort of sounds like what some people put up on their Facebook wall around the beginning of Lent, swearing off social media for 40 days in order to focus more completely on prayer and fasting.
But this was Christmastime. Lopez, a long-time editor at National Review and now with the National Review Institute Center for Religion, Culture, and Civil Society, was bidding her readers farewell for a month. She was about to go on a 30-day retreat according to St. Ignatius Loyola's structure for Spiritual Exercises.
It's something she had wanted to do for a very long time, and she finally had a chance, several months before, to schedule it. That was before Andrew Sullivan published an article about how the internet had changed him radically—and not for the better. "He went to silence for some detox from all the constant online-ness," Lopez wrote, thinking aloud about the role she's played as a journalist in the digital age, "making everyone think you must have an online rapid response to everything, immediately, 10 minutes ago."
Aleteia reached out to her for a look at her experience on retreat, and though she did not provide an "online rapid response," perhaps that only means that her 30-day retreat had some effect.
A 30-day retreat! Wow, most people, if they even think about going on retreat, might do it for a day or two, or a long weekend. Why so long? What prompted you to do this?
St. Ignatius Loyola's Spiritual Exercises are a guided 30-day program. I'd been coveting my neighbors' month-long silence for more than a few years—a number of priests, some very good friends, and sisters I know have done it. So it was time.
And I had the flexibility to do it. A few years ago I went from having to be ahead of the news as an online editor at National Review Online (days when I never took a vacation for many years) to having a lot more freedom to organize my time as a "senior fellow" at the National Review Institute now. I'm not always good at that, but this Advent I was, for once, because I gave it to God. He really does order the days in His peace if we give Him a "yes."
And I was further nudged to do it by a three-year spiritual-direction certification program I'm going into my third year of at the Cenacle of Our Lady of Divine Providence in Clearwater, Florida. That's a long story unto itself but suffice it to say that it requires one do the Spiritual Exercises before "graduation."
Obviously not everyone can do what I did. But Ignatius also has a version of the Spiritual Exercises that take into account most people's weekly realities. One of the actors who played one of the Jesuits in the recent Martin Scorcese Silence movie recently talked about doing that in America magazine.
Whatever you can work out, a little silence is a great gift. I love a little book Gary Jansen wrote that points out that 15 minutes a day is one percent of your day. So start there. Some days that may feel impossible, but we know better. Don't we all know moms who pray in the shower, commuters who pray the Rosary in traffic? There's time. God directs things when you let Him, when you give Him time. So there's really not a better way to spend 15 minutes, for a start.