Following Our Lady of Fatima's admonition to pray for the conversion of sinners, this Lenten Way of the Cross helps us reflect on the tragedy of sin.
A Sinner's Way of the Cross
This Lent comes as the Church prepares for the 100th anniversary of Our Lady's appearance at Fatima. After the Year of Mercy, it is a time to pray for the conversion of sinners.
Pope Francis has said that the most damaging characteristic of our world is that it has lost the sense of sin. What better way to remember the horror of sin and the beauty of conversion than to meditate on the Passion of Jesus, who died for our sins? Here are Way of the Cross meditations on the tragedy of sin in each life.
Opening prayer:
Lord Jesus, in obedience to Our Lady of Fatima, I pray today for the conversion of sinners. As I retrace the steps you took on your way of the cross, I remember that I, too, am among those sinners who are in need of conversion.
Lord, help us understand the gravity of sin and work to root it out in our lives. As St. Francis of Assisi said: "Since our sins made the Lord Christ suffer the torment of the cross, those who plunge themselves into disorders and crimes crucify the Son of God anew in their hearts."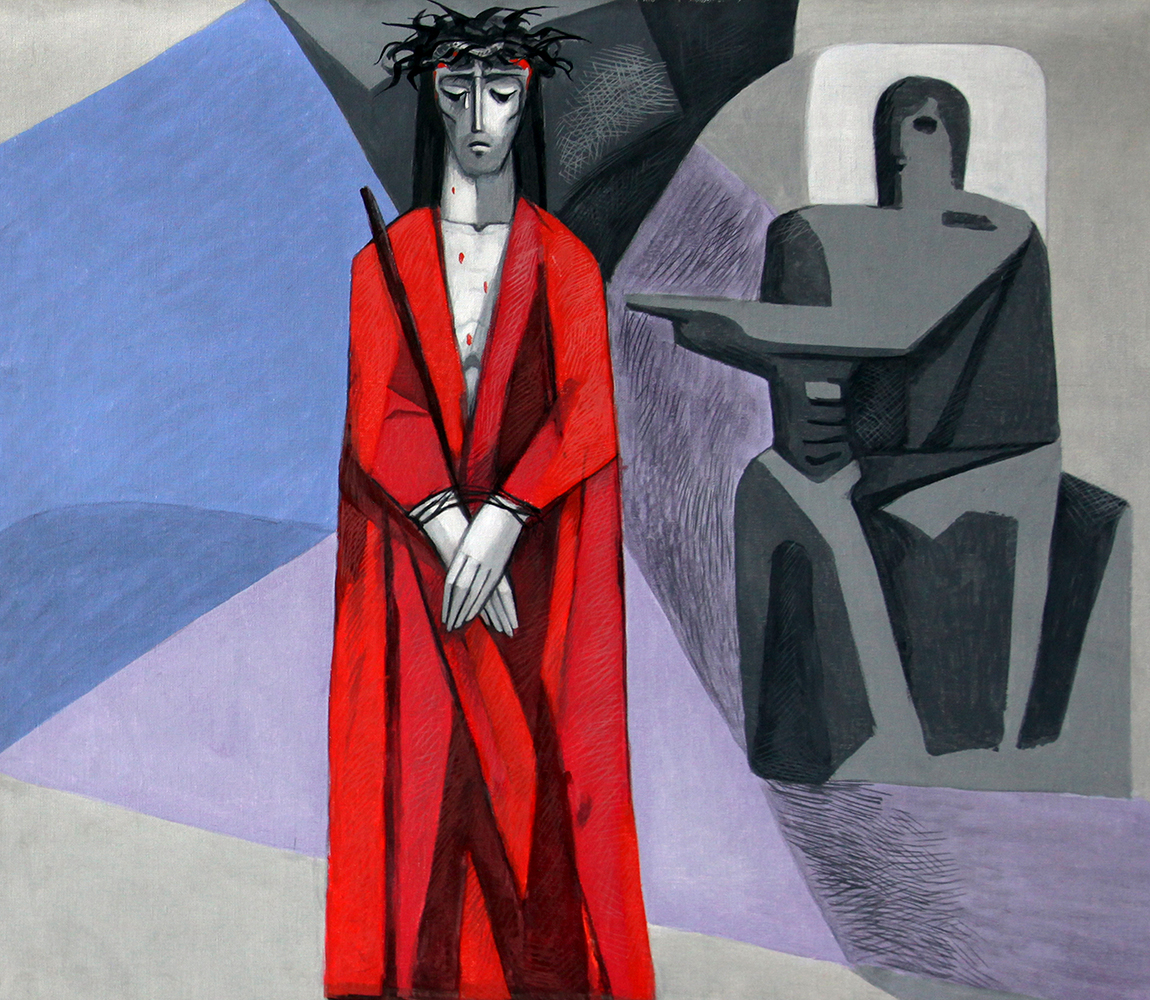 First Station
Pilate condemns Jesus
"Crucify him!" they said. "The verdict of Pilate was that their demand should be granted." Luke 23:21, 24
From Eve in the Garden to Pilate in the praetorium, the first step to sin has always been the same: We turn God into a tyrant, and condemn him.
We have before us Jesus, our Lord and friend. He wants to know us and love us. But we hear other voices, as well. Satan whispers, "Don't trust him. He only wants to limit you." The crowds demand we side with them, against him. Like Eve, like Pilate, we too easily give in. We pretend God is a bully and that his kingdom of truth is irrelevant to our lives.
We tie a sign around him — "King of the Jews" — and send him away.
Pray: Jesus, when we are tempted to shut out your voice and condemn you, help us imitate your response to Pilate. Help us stand for love against the powers of this world. Help us stand with you.