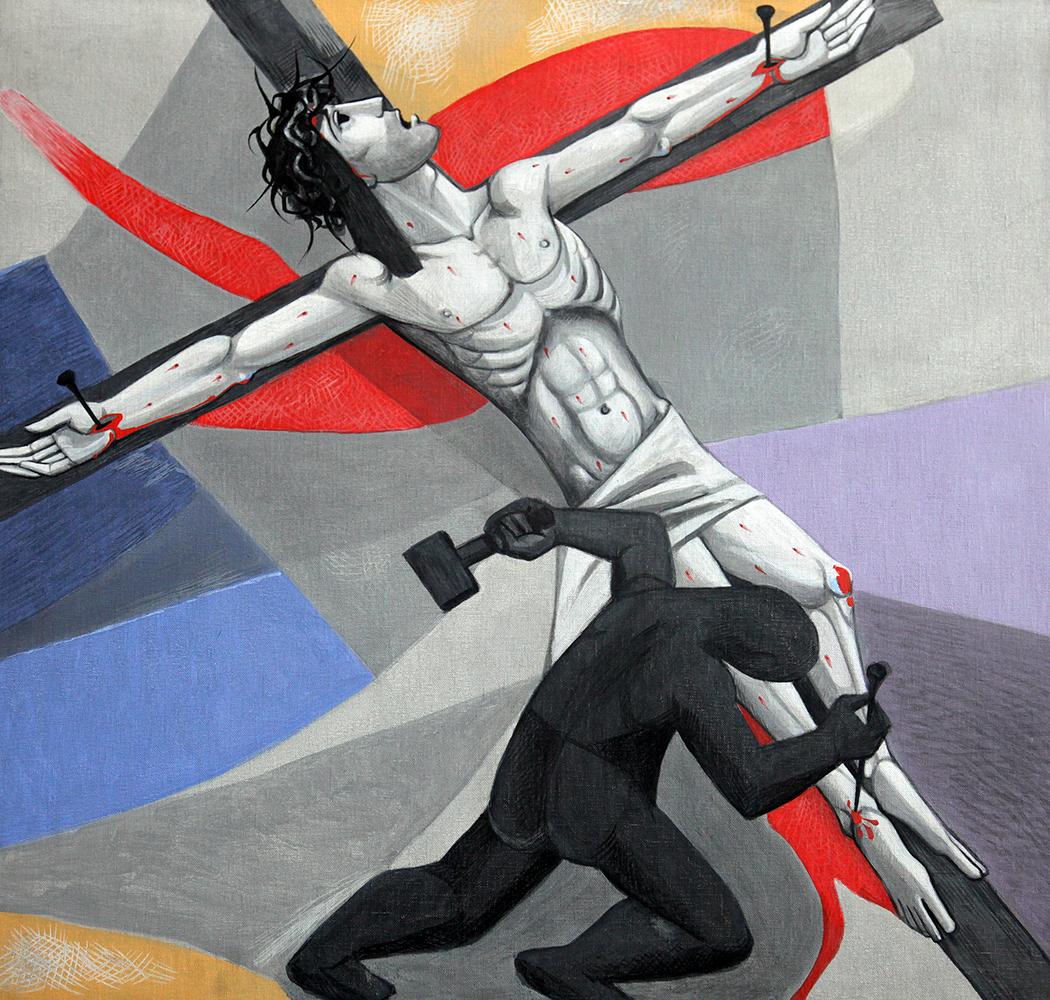 The Eleventh Station
Jesus Is Nailed to the Cross.
"They crucified him with two others, one on either side." John 19:18
We watch in horror as Jesus is nailed to the cross.
When we finally repent, the first thing we notice is how much more terrible our sin was than we thought. We thought it was no big deal. We see how Jesus meant to live in us, but instead we pinned him down. Now we see how our sin kept us from the good we could have done, and hurt the souls we were sent to help.
But even now, he says, "Forgive them, for they know not what they do."
Pray: Lord Jesus, we love you. We are so sorry. May we nail our old self to the cross with you, and stop the progress of sin in our life.