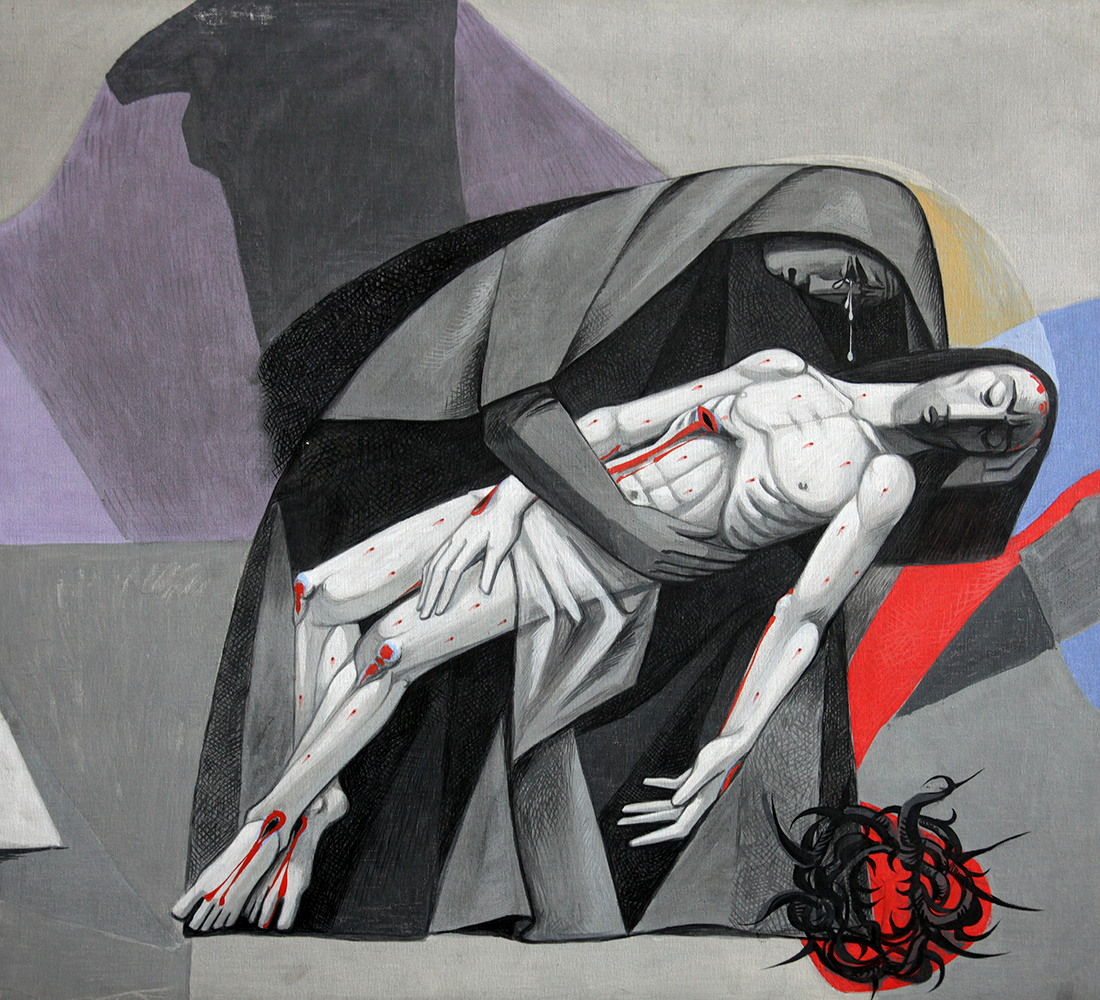 The Thirteenth Station
Jesus Is Taken Down From the Cross
"Now there was a virtuous and righteous man named Joseph … of Arimathea [who] was awaiting the Kingdom of God. He went to Pilate and asked for the body of Jesus." — Luke 23:50-52
The goodness of so many Christians surprises us.
When we think we are traitors, outcasts, exiles, the followers of Christ appear to reach us, direct us, and carry us back to him.
The Church never gives up on us, just like Jesus never gave up. They had to drag him off the cross after he gave everything.
Pray: Lord Jesus, give us the grace to be your friends and helpers, reaching out to others in the field hospital that is the Church. May we replace the story of sin's triumph with the story of love in the world.