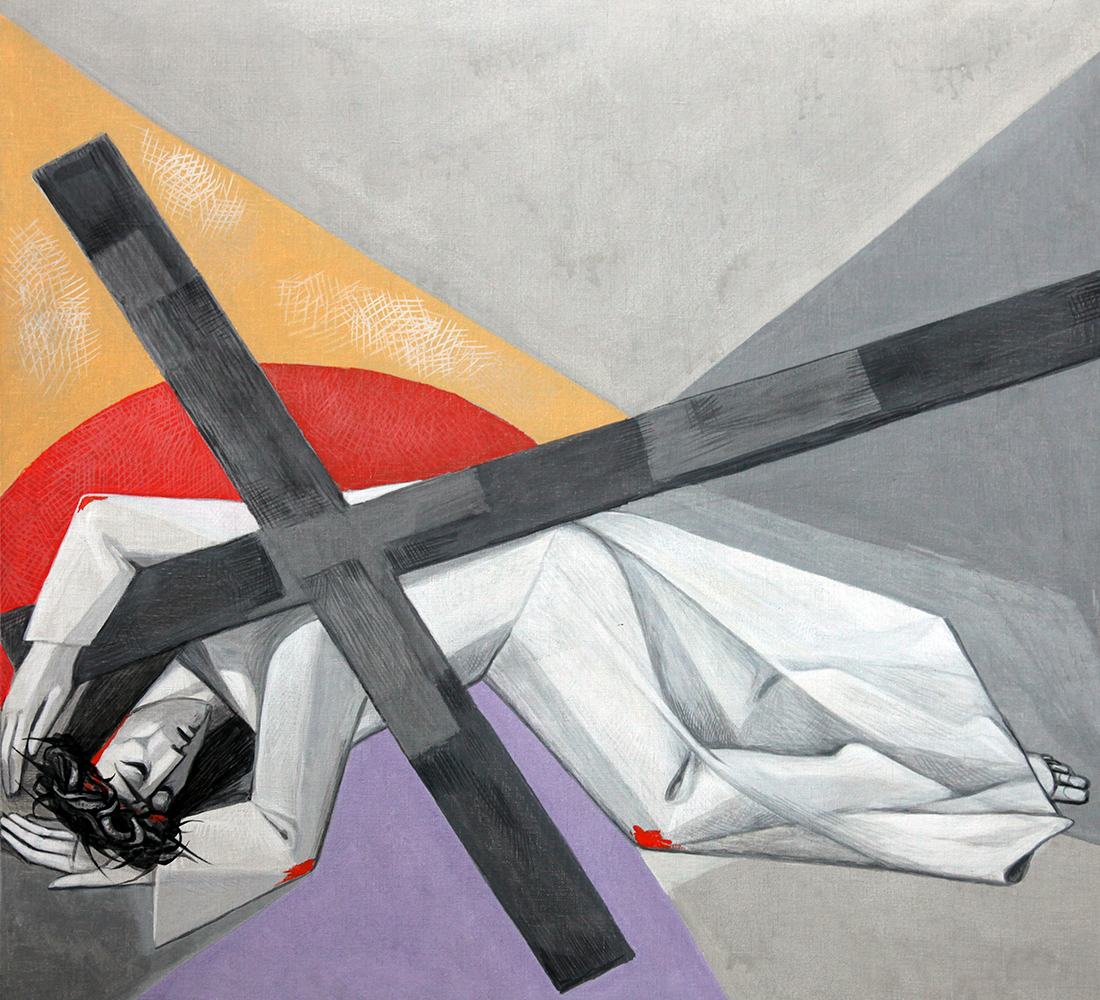 The Seventh Station
Jesus Falls the Second Time
"Therefore let any one who thinks that he stands take heed lest he fall." 1 Corinthians 10:12
"Do you reject the lure of evil, so that sin may have no mastery over you?" They asked. "I do," we said.
But just as Eve "saw that the tree was good for food, and that it was a delight to the eyes," we are easily dazzled by the slick, shiny things that we know are not for us. The glamour of evil looks so much more enticing than the sacrificial suffering of Jesus.
But when we choose a small, gaudy thing over our creator, the weight of our betrayal is crushing.
Pray: Lord Jesus, give us the grace to value the beauty and worth of sacrificial love over the slick and superficial attraction of the sins we spend our time with.