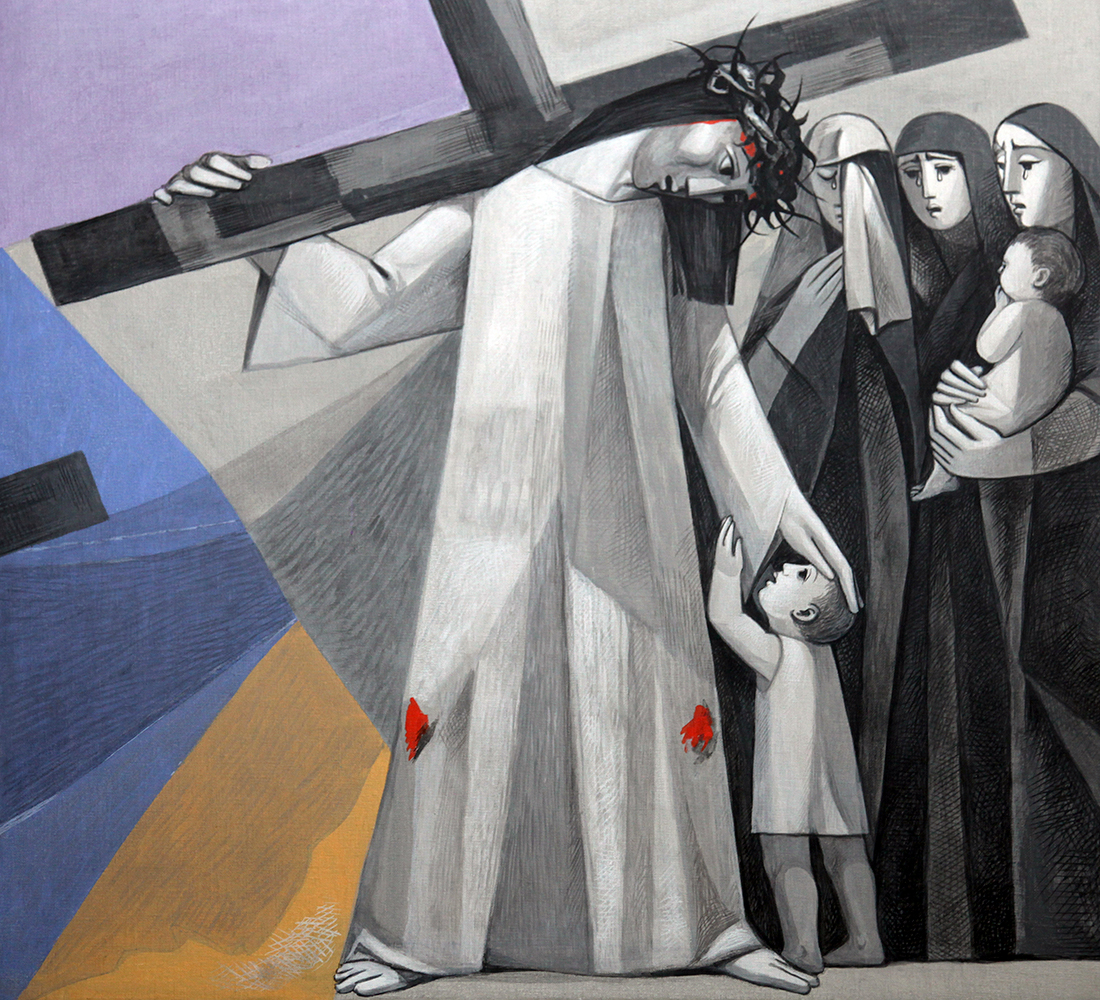 The Eighth Station
Jesus meets the women of Jerusalem.
Jesus said "Do not weep for me; weep instead for yourselves and for your children." Luke 23:28
The warning voice that comes after each sin now comes from Jesus himself.
He warns us that sin breeds sin. Small rejections of God today spread and grow tomorrow. "If they do this when the wood is green, imagine what they will do when it is dry?" He predicts that sin will mount on sin to build a world where children are seen as a burden. "The days are coming when people will say, 'Blessed are the barren, the wombs that never bore and the breasts that never nursed.'"
He describes where our sin leads: To a culture of death and kingdom of lies.
Pray: Lord Jesus, help us never forget that our lives, and our decisions, do not affect us alone. Nor do our virtues. Help us become the citizens of the kingdom of God you need us to be.