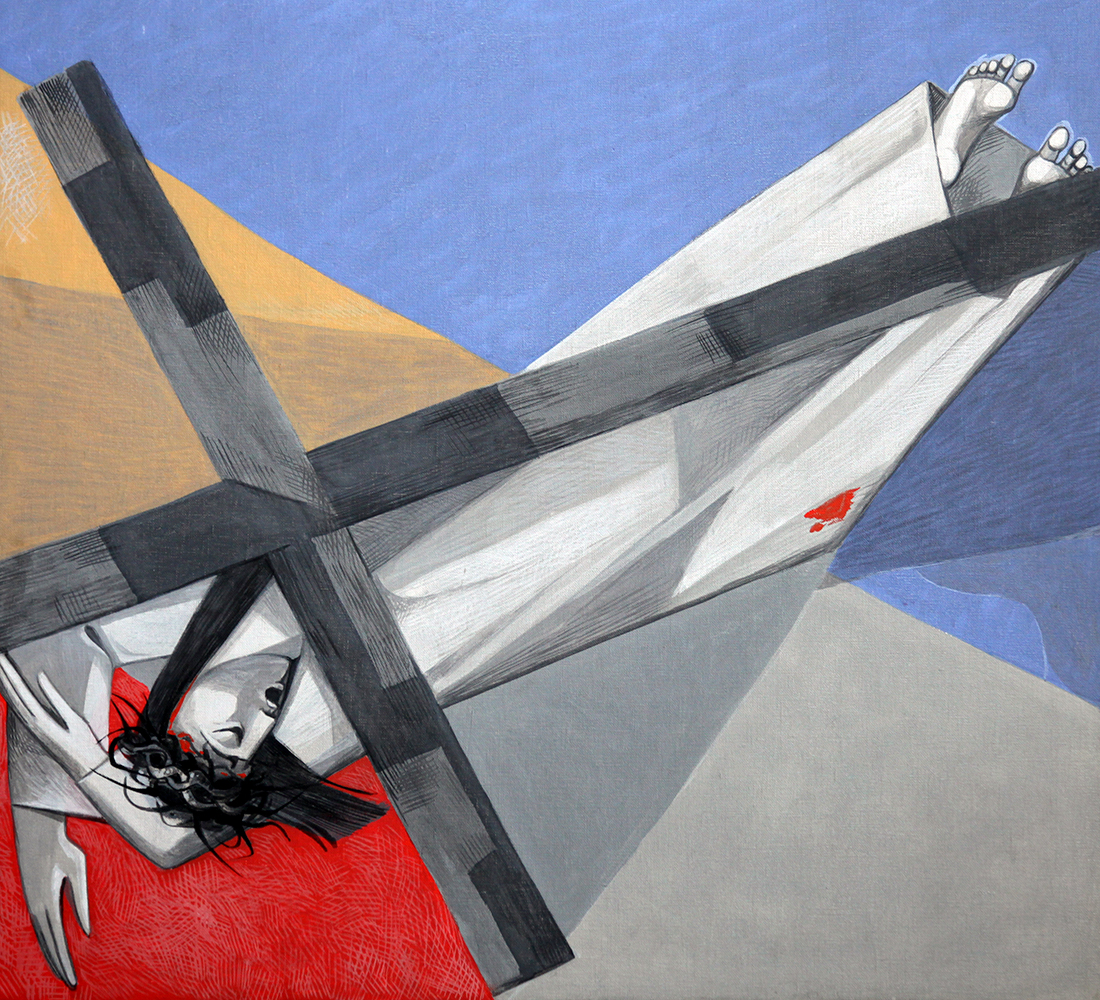 The Ninth Station
Jesus falls a third time.
"For a righteous man falls seven times, and rises again; but the wicked are overthrown by calamity." Proverbs 24:16
The Church asked us: "Do you reject Satan, the author and prince of sin?" We answered "I do."
But sometimes we don't reject him. We know we should, but we just don't want to. There is a war in us. "What I do, I do not understand," says St. Paul. "I take delight in the law of God, in my inner self … but I see in my members another principle at war with the law of my mind, taking me captive to the law of sin." He asks: "Miserable one that I am! Who will deliver me from this mortal body?"
Jesus today answers, "I will."
Pray: Lord Jesus, our sin enslaves us. Our sin builds a kingdom for our enemy. But you are stronger. You are more lovable. Your grace is sufficient. Come and save us.