"Are you crying because you want to do God's will or because you want God to do your will?"
What can God do in your life with one Bible verse a day?
Subscribe to Aleteia's new service and bring Scripture into your morning:
Just one verse each day.
Click to bring God's word to your inbox
Frances of Rome, the married saint most famous for remarking, "A married woman must, when called upon, leave her devotions to God at the altar to find him in her household affairs," did not want to be married. More than anything in the world, she wanted to be a nun, and she told her father just that. Unfortunately for her, her father was entirely unconcerned about her desires—he insisted that she marry. In a time when fathers ruled absolutely in their homes, Frances' path had been decided, but she didn't have to like it.
Off she went to her spiritual director, sobbing and weeping that she would never be allowed to follow her true calling as a bride of Christ. He listened patiently to the 13-year-old's lamentations until she had finished, then remarked calmly, "Are you crying because you want to do God's will or because you want God to do your will?"
Frances was stunned—and chastened. Much though she wanted to be a nun, God's will was clear in the will of her father. There was nothing she could do to change his mind so her choice was this: accept the call of God put before her in peace or in misery. Frances chose to embrace her cross and soon found herself married (at 13) to a kind and wealthy nobleman.
But her initial consent to God's will would be sorely tried. Frances was expected to enter fully into the social life of the time and the quiet, prayerful girl was so overwhelmed by it all that she collapsed and lay on the brink of death for months. Finally, St. Alexis (who had run away to live on the street when his family tried to force him to marry) appeared to her. He told her that God was offering her a choice as to whether or not she would recover. After praying in agony, Frances responded: "God's will is mine." Immediately she recovered and returned to the life she hated.
Again Frances tried to embrace her cross and again it proved to heavy for her. It seems she was not meant to bear it alone—her sister-in-law, Vannozza also longed for holiness. One day Vannozza found Frances crying and asked what was wrong. That day, they determined that together they would live for Christ alone. Always serving their families before all else, they began attending Mass together, visiting the sick and imprisoned, and even praying in a secret chapel they fashioned in an abandoned tower of their estate. With these acts of piety and charity to sustain her, Frances was finally able to be the socialite—and gladly this time.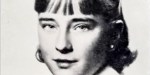 Read more:
Fully alive: The "little terror" who wanted to be a saint


For years, Frances and Vannozza struggled against their in-laws, eager to honor and respect them but unwilling to abandon the poor as was expected of them. When their father-in-law sold all the family's extra grain and wine so that Frances could no longer give it away, the granary was miraculously filled for months, no matter how much she passed out to the poor, and the one cask of wine never ran dry. After this, both husband and father-in-law were completely converted and Frances and Vannozza were free to serve as they wished, sometimes begging to obtain alms for the poor, other times opening a hospital in their home.
Frances had six children, three of whom died in infancy and two of whom died of the plague as children. She was a Third Order Benedictine, founded an order of Oblates, and for decades saw her guardian angel with her at all times. Yet with all this, it's for her simple devotion as wife and mother that she is remembered.
Frances of Rome was an introvert who learned to thrive amid people. She was a married woman who longed for a cloister. She lived in solidarity with the poor though her home was a castle. Many of us feel that our lives have gone irreparably wrong. We chose the wrong vocation or the wrong spouse or made one bad choice that ruined our lives.
The trick of the devil is to convince us that our circumstances make holiness impossible. "Maybe I could have been a saint," we think, "if I hadn't married him or had so many children or gotten in that car accident or had an abortion or dropped out of college or become so bitter." But whatever brought them about, it's by those circumstances—those crosses—that God is sanctifying us. Frances of Rome was disconsolate when her marriage was arranged, but it was through that very marriage that she became a saint.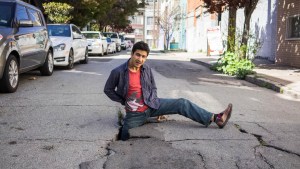 Read more:
Lent: No more deals with the devil!
On her feast day (March 9), let's ask her intercession for all those who feel trapped in their lives, particularly those who feel alone and need a Vannozza to spur them on to holiness. St. Frances of Rome, pray for us!