After extensive renovations, the Holy Sepulcher is scheduled to reopen this March
Work on the restoration of the Edicule of the Holy Sepulcher, the place tradition considers the tomb of Jesus Christ and the site of the Resurrection, is finally over. A solemn reopening has been scheduled for Wednesday, March 22. It cost approximately $3.5 million to repair and rebuild the monument, which was restored to its original splendor. Most of the marble slabs were removed in order to access another monument built by Templars in the 12th century, as well as to repair the cracks in the original tomb. Only then could the outer sanctuary be restored, according to ArtnetNews.
Although the process of restoration and reconstruction was difficult in itself, reaching an agreement among the six churches responsible for the conservation of the site was also hard work. Three of them will each pay one-third of the cost: The Greek Orthodox, Armenian Orthodox, and Roman Catholic churches. The other three churches, the Coptic Church, the Ethiopian Church, and the Syrian Orthodox church, are in charge of the custody of this holy place.
Each of these churches jealously guarded the privileges and territories granted to them back in 1853—during the Ottoman mandate—and any unilateral decisions are, most of the time, the cause for some bitter discussions. The example of the so-called "Immovable Ladder" is more than eloquent.
But the conservation of the Holy Place is not an exclusive responsibility of these churches. A press release issued before the restoration began by the Jordanian Official News Agency (and partially republished by Vatican Insider), states that King Abdullah II of Jordan established a "makruma": an official royal charity to provide aid for the restoration of the Holy Sepulcher "out of his own personal funds." 
Petra Agency also noted that  that the Orthodox Greek Patriarch of Jerusalem, Theophilus III, received an official letter from the Kingdom of Jordan with the information about the custody. He replied, stating "His Majesty has always been, and will be, the faithful Guardian and Custodian of Christian and Muslim Holy Sites in the Holy Land (…) King Abdullah embodies the shared life of Muslims and Christians around the world, especially in the Holy Land, in deeds, and not just words." 
As La Stampa points out, it was a Muslim sovereign, a direct descendant of Muhammad, who paid for part of the cost of restoration of one of the most significant Christian shrines in the world.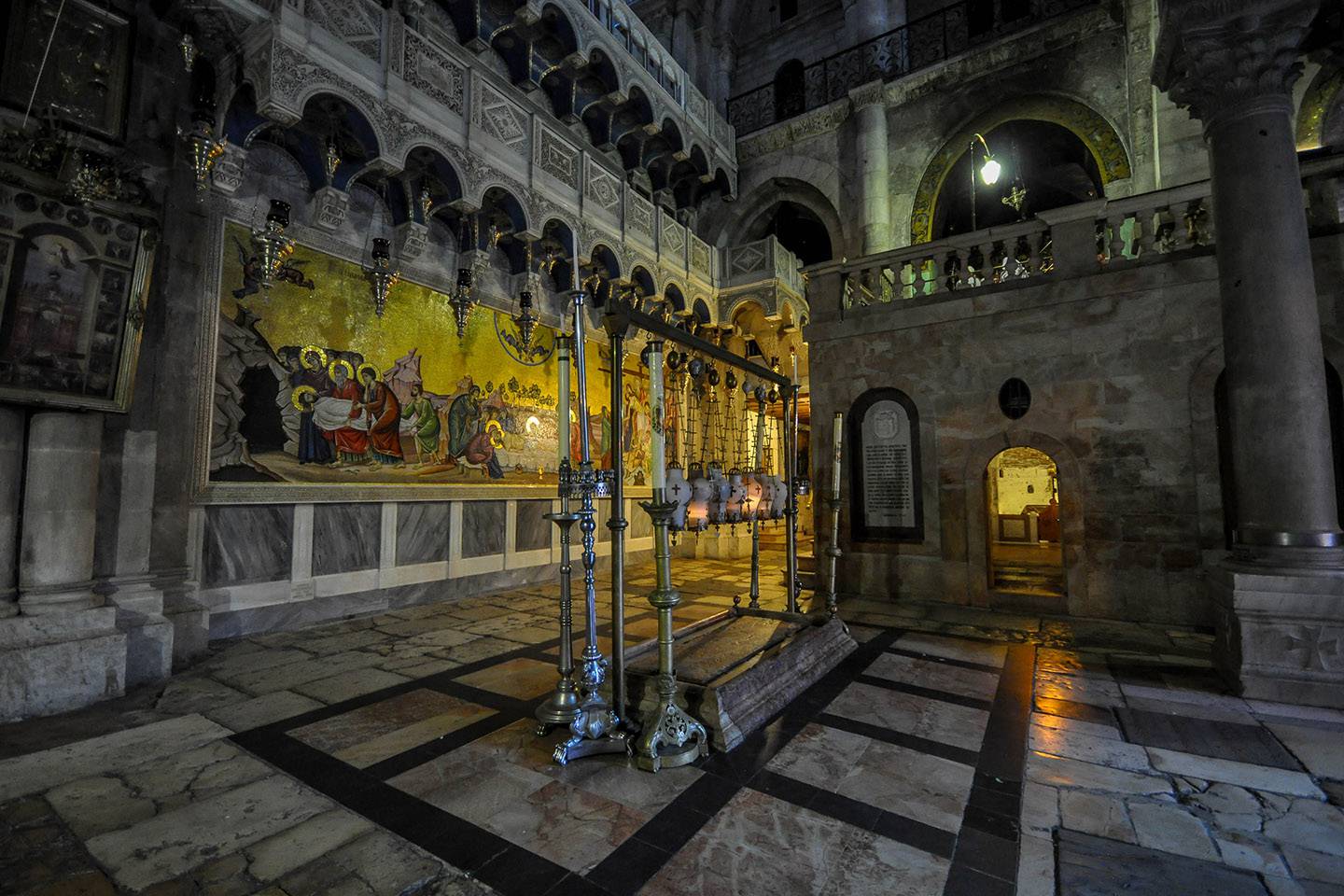 King Abdullah's gesture was of paramount importance, as it has been interpreted as a reaffirmation of the Covenant of Umar, signed in 637, in which Caliph Umar (the second successor of Muhammad, according to Sunnis), after conquering Jerusalem, agreed to respect the Basilica of the Holy Sepulcher instead of converting it into a mosque. Thanks to this pact, the Basilica of the Holy Sepulcher has always survived as a site of Christian worship, despite the convulsed history of the Holy Land over the centuries.