It's tough to beat the Aurora Borealis when it comes to "Will you marry me?" backdrops
When 34-year-old photographer Dale Sharpe proposed to his girlfriend of seven years, Karlie Russell, 29, not only did he manage to capture the moment with his camera, but he also timed it to perfection: with the stunning Aurora Borealis (also known as the Northern Lights) appearing behind the couple and acting as a uniquely romantic backdrop.
While many of us may daydream about the most romantic way we'd like to be proposed to—glittering images of the Eiffel Tower or a sparkling canal in Venice come springing to mind—Sharpe knew exactly what type of proposal his future fiancée would appreciate. Based in Australia, the couple have a shared passion for the Northern Lights and have ventured in search of their magnificent colors about 30 times. "We both love chasing the Northern Lights and photographing them together, so it seemed pretty fitting," explained Sharpe.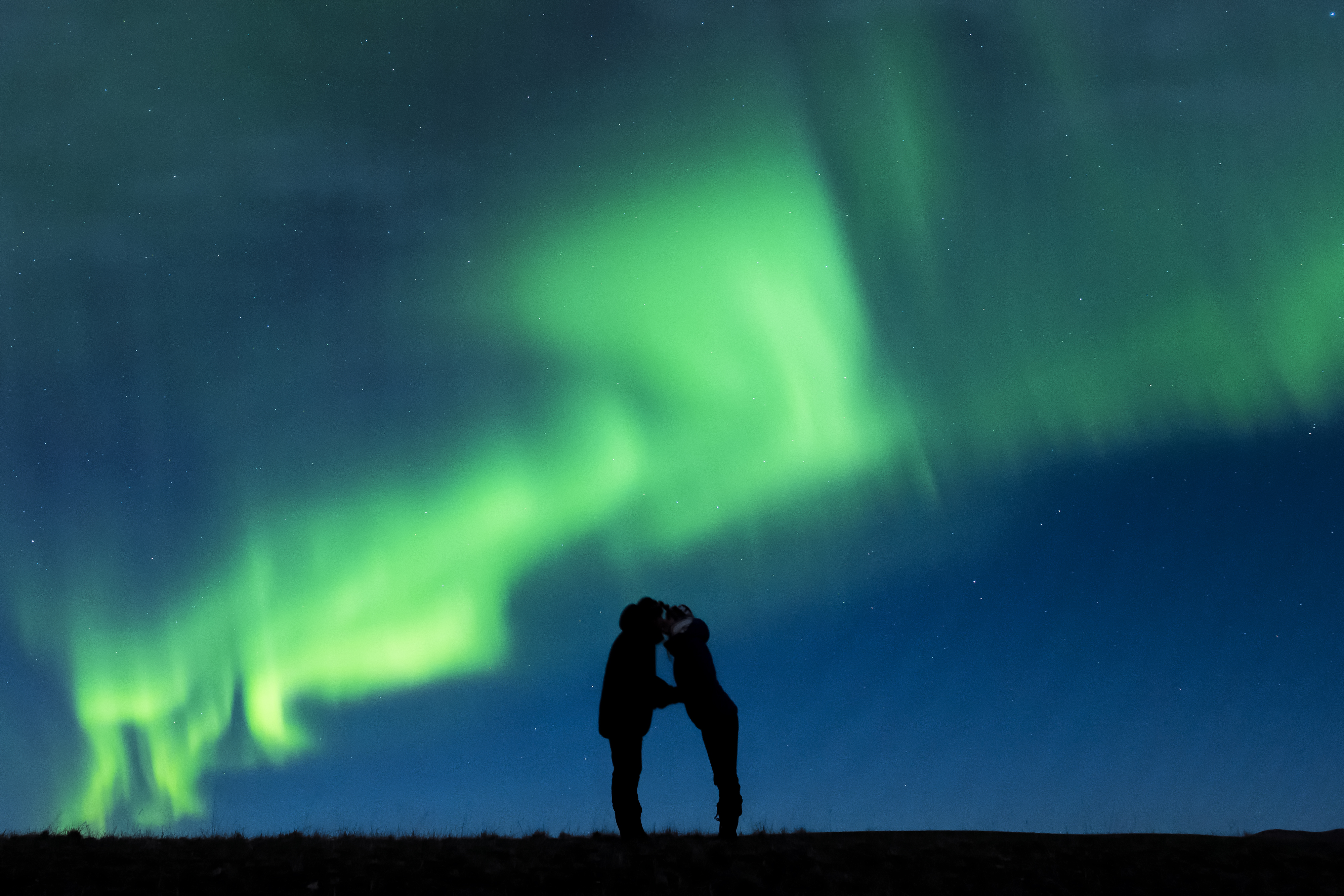 Long-sleeve wedding dresses you'll love
But ensuring that this incredibly beautiful natural light display could play a part in his proposal took some planning. In fact, Sharpe says he waited five years to put his idea into action. And, believe it or not, this was not the first attempt over that time period! An earlier effort went awry when Sharpe hid the engagement ring in a tube of moisturizer that he'd packed on their flight from the Faroe Isles to Iceland. When going through customs they were told their luggage was overweight. His girlfriend, unaware of the $4,000 gem that was buried within, threw the tube in the trash. It was only a week later when Sharpe went to find the ring that he realized it was gone.
But that expensive hiccup didn't stop Sharpe. He persevered, and saved up for a new ring. Finally, during a two-month work trip, he was able to ask for Russell's hand, nearly seven years to the day that they'd started dating. He set up the surprise like a real pro, pretending that he was taking a selfie. When he dropped to one knee, the beautiful shot captured both the movie-like romance, and the majestic lights beloved by the couple.
What truly adds to the beauty of the occasion is that the Aurora Borealis is actually the result of a collision of particles; so here's wishing that the couple's own union proves to be just as beautiful … and that Sharpe shares photos from their next major step, too: their wedding!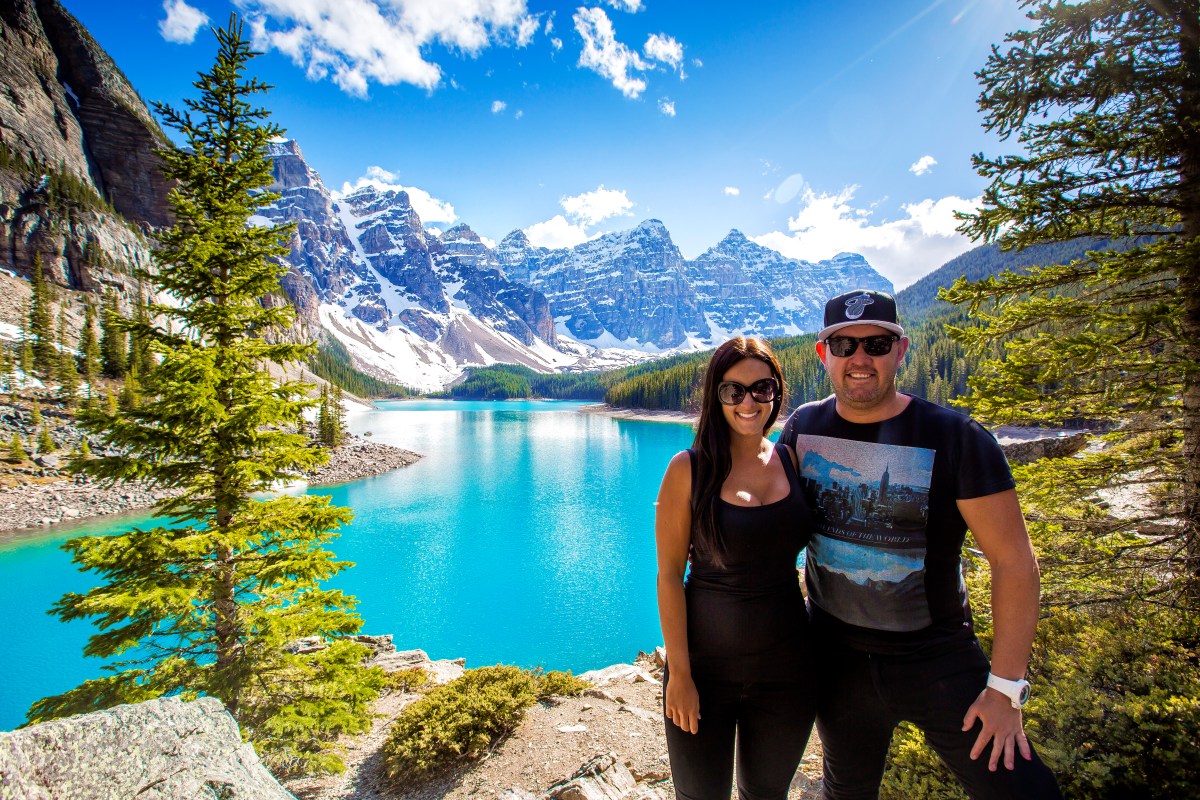 Launch the slideshow