Plus 3 important rules when shopping for original ideas.
My husband and I received so many generous and thoughtful gifts for our wedding. Many we picked out: sparkly champagne glasses, soft bath towels, a coffee maker, and more. But some of the gifts we were given took us completely by surprise—quite literally—because they were off-registry.
The first was given to us a few days before the wedding, when a close friend surprised me with a trio of teeny hand-painted wooden figures: me, my husband, and our beloved dog. Talented with a paint brush, she had carefully captured our likenesses on cake toppers—right down to the tiny bouquet of flowers in my hand, my husband's smile, and our dog's big brown eyes. I was blown away by her gesture. The little wooden family appeared at every event of my wedding (from rehearsal dinner to goodbye brunch), and now live happily on our mantel.
More to read: Secrets to being the best-ever wedding guest
The day after my wedding, it happened again. A bridesmaid surprised us with a scrapbook—one she had stayed up all night putting together. Armed with a Polaroid camera, she had been snapping pictures all weekend, asking our guests to write congratulatory notes near their pasted-in photos. She even took time to add in stickers and teeny envelopes. Again, I was speechless. I could barely process the love, ingenuity, and generous spirit that went into a gift like that. I carried the book around with me all day, and it, too, now holds a place of honor in our living room (and our hearts).
We also received a set of antique wine glasses from my husband's grandparents (ones they have been collecting for decades), and an elegantly framed old family photo from my grandparents.
These gestures remind me that a wedding gift doesn't need to be a $400 kitchen appliance to be truly loved and appreciated. That said, buying or making an original and stylish wedding present off-registry isn't easy. (In fact, it's very hard work!) But, if done right, the payoff can be emotional and immense.
Of course, I encourage you to copycat any of the ideas above (I know my friends and family would be flattered). But if you're looking for more suggestions, peruse through the many creative gifts below to get inspired.
Beautifully bound books
The joy of a literary gift is that you can really use your imagination: Maybe you want to give a first-edition of Winnie the Pooh, an anthology of poetry, or several nicely bound copies from the saga Game of Thrones—whatever genre you think suits the couple best.
Or why not bundle a few vintage copies of your favorite love stories together with a beautiful ribbon? The key here is finding a story that either means something to you or the couple (or both), and a beautiful book binding. I also recommend writing a short handwritten note inside the front cover with the date.
DIY bride and groom crafts
Just as with the beautiful cake toppers my friend made, if you're crafty, you can customize almost anything. Take these cute wooden spoons, for example. They're sure to bring a smile to any couple who receives them. You can click through the pin to SurpriseDIY.com for the full instructions.
Tea cup candles
This is such an original idea, it's destined to be a crowd-pleaser for any couple. You can buy antique looking teacups from almost any thrift or good will store (and it's totally fine if they don't match—that's half the charm)! Simply follow these candle making tutorial instructions from She Knows, and use the tea cup as your holder. If you're a bridesmaid, you can even suggest this as a fun craft that everyone can do together for the bridal shower.
 A set of vases
If the couple has vases on their registry, of course, just get those. But if not, a vase is a beautiful gift that lasts a lifetime. First, take a look at the other items they've selected for their home: Are they modern? Traditional? Is there a color scheme? And try to shop for a vase that you think will fit their taste. When in doubt, simplicity and elegance are your best bet.
Luxe: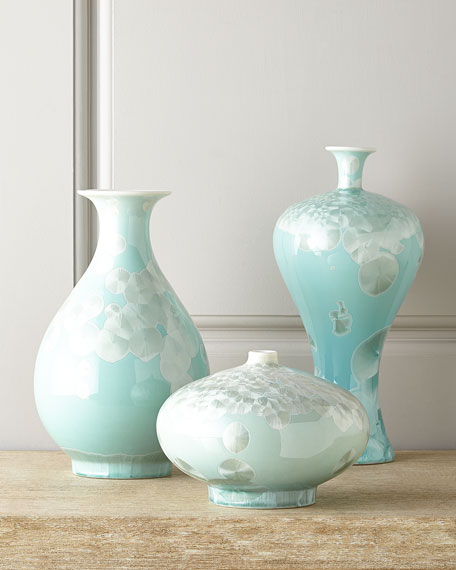 John Richard Collection of Three Swirling Leaves vases, Neiman Marcus
For less:
Opal Lustre vases, small medium and large, West Elm
Personalized stationery
This classic gift idea never goes out of style, but the stationery available these days has definitely seen a few beautiful updates worth noting. Now, for example, you can get so much more than just names: Rifle Paper Co. (and a few shops on Etsy) will craft little look-alike characters of the couple, then print them onto pretty paper along with names for an extra special touch.  (Plus, by giving them stationery, you just saved the married couple money on the thank-you note they'll be sending you later—brilliant!)
Luxe: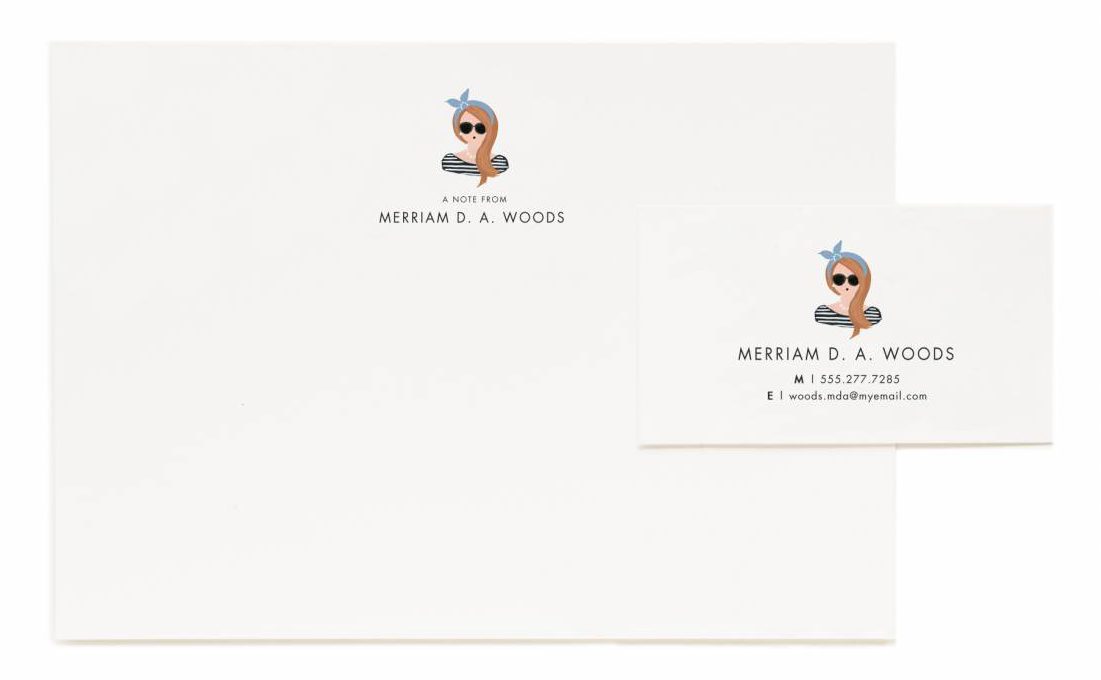 Personalized portrait stationary, Rifle Paper Co.
For Less: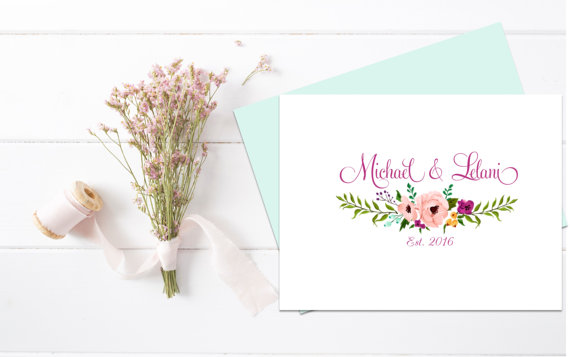 Personalized note cards, Lemon Grace
A small sculpture or figurine
If either the bride or groom collects a certain type of animal or brand, a desk ornament or figurine can be just the thing. Try a small object from Lalique or Jonathan Adler: brands that have just the right amount of romance and whimsy to make the perfect wedding gift. If the groom loves to scuba dive, for example, you might get the couple a small glass sea anemone or fish. If the bride loves horses, you might consider an equine coffee table sculpture. If you aren't sure, a beautiful trinket box that can be displayed almost anywhere in the house is a safe bet. (But include a gift receipt no matter what!)
Luxe: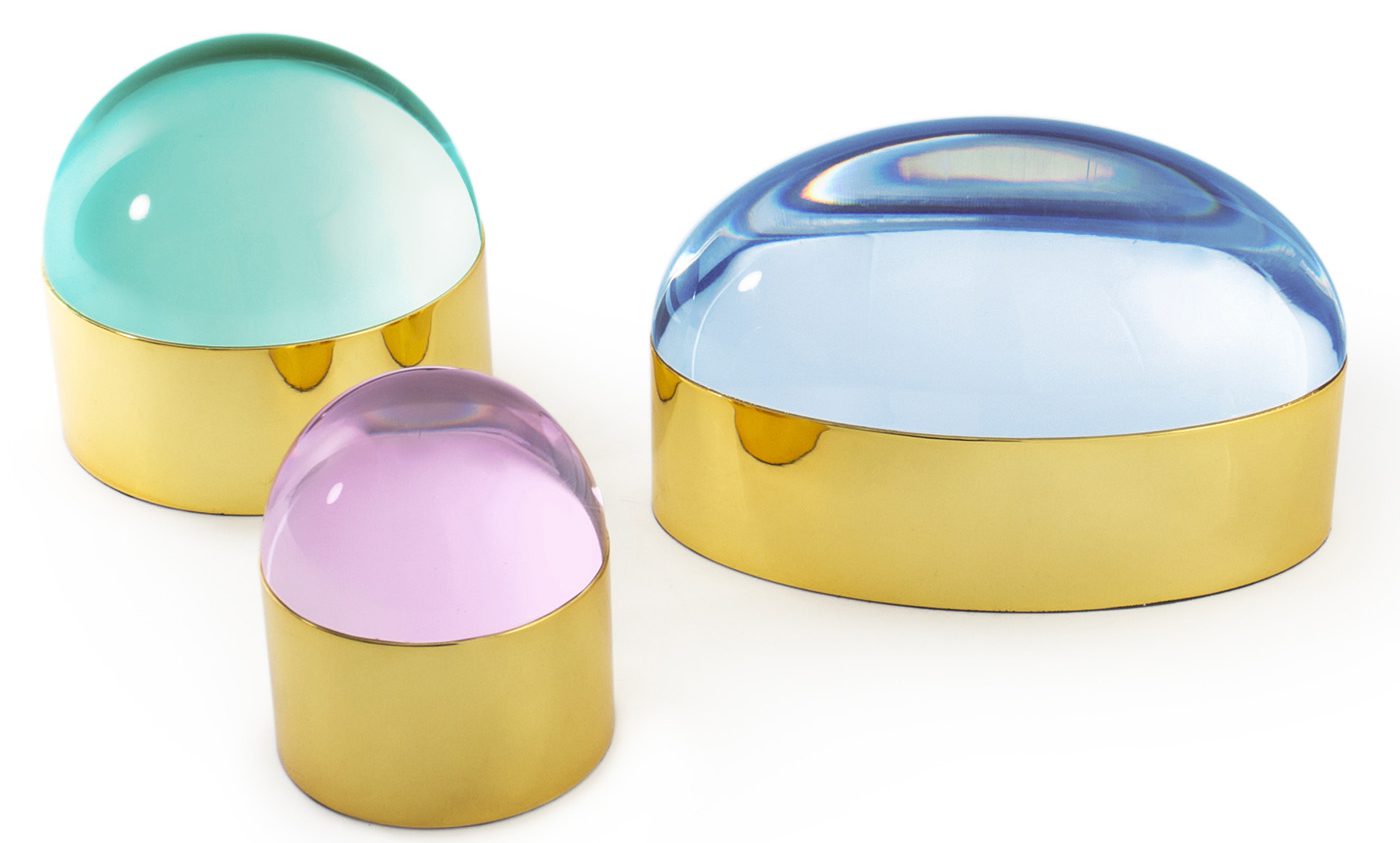 Small, medium and large globo boxes, Jonathan Adler
For Less: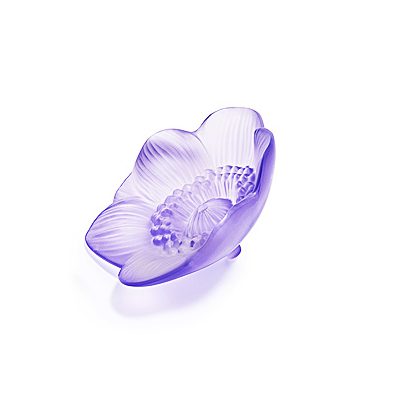 Small anemone sculpture, Lalique
A framed passage or verse
If you know the couple well enough, you probably already have a book or specific passage in mind. But if you're unsure, you can always put this gift together after the wedding, and consider using one of the readings they chose at the ceremony, a factoid you learned about the couple, or the couple's reception theme. (For instance, at my wedding, The Princess Bride was mentioned several times in toasts because it's a family favorite.)
Luxe: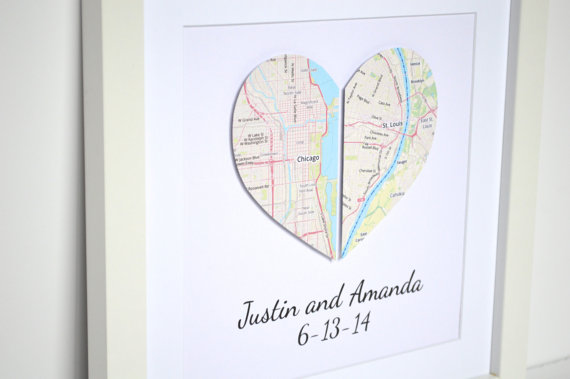 Map-themed artwork for a long distance couple getting married, Etsy
For Less: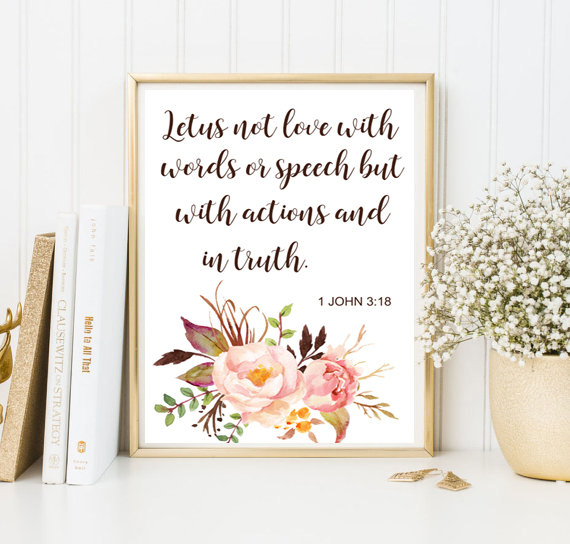 Digital print out of bible verse (that can be put into a frame you buy), Etsy
A cheerful picnic basket
Even better: Drop it off at the bride or groom's lodgings with goodies inside, a day before the wedding. If you're a whiz in the kitchen, include that homemade jam. If you're more of a takeout queen, stock it with their favorite snacks, cheeses, and store-bought beverages.
Luxe:
Somerset Luxury Picnic Basket for 4, Amberly Hampers
For less: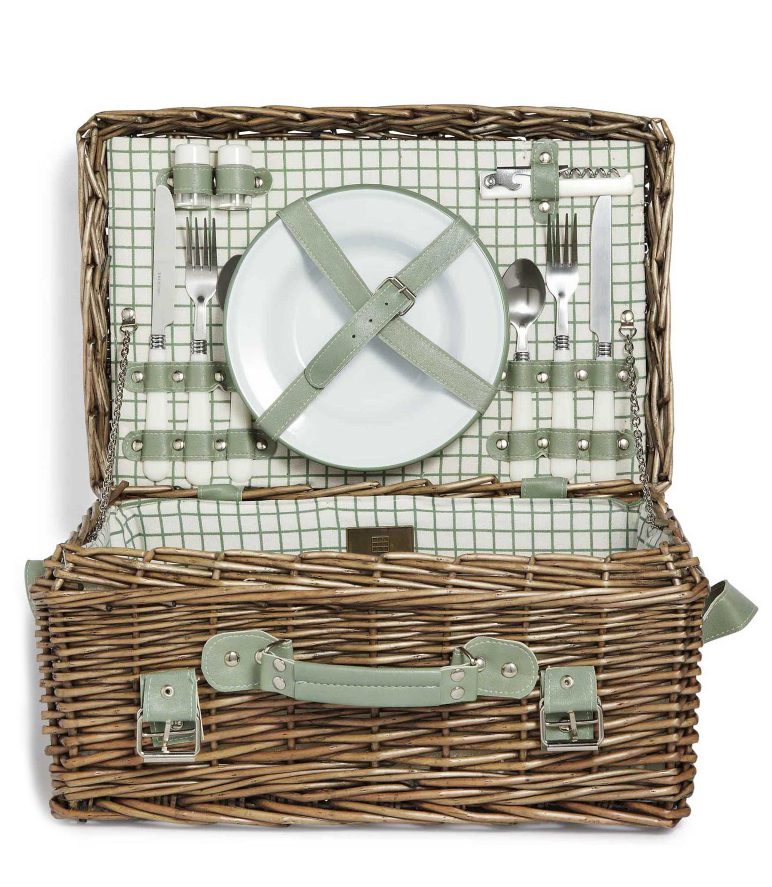 Country Picnic Basket for 2, Soho Home
Personalized gear
If the couple loves to run marathons together, hike, or just hit the gym a lot, this is a pretty cool and original gift idea: Nike Air Presto sneakers allow the recipient to customize the color and style. And yes, runners actually get really excited about picking out a pair of fresh kicks. You can buy a gift card to the Nike store here.
A final suggestion
No matter what you choose to buy or create for the happy couple, remember to keep three etiquette rules for shopping off-registry in mind—whether you're the bride's BFF or the groom's distant cousin:
You should still look at the couple's registry if they have one. This prevents the couple from getting duplicates, such as 8 cutting boards. It's also impolite to buy the same item they have listed, say, champagne glasses, but the ones you prefer for either price or style.
Always include a gift receipt when giving a store-bought gift off-registry. (Obviously, a sentimental object, an antique, or an heirloom are exceptions.)
Put your name on it! This sounds so simple, but I've heard many brides say they ended up with off-registry gifts with a missing (or no) card, and no way to trace its origin except process of elimination and asking guests. (Most online registries, on the other hand, automatically keep track of who bought what for the couple.) So spare everyone the mystery, and be sure to include a note or gift tag.
But, of course, any gift given from the heart, with thought and affection for the happy couple (or even just the gift of your presence and support on their big day) is what truly matters most.