Need a filling, family-friendly vegetarian meal? You can't go wrong with one of these downright delicious beauties.
These recipes are making us just the tiniest bit excited to take a break from meat. (And, no, we don't say that lightly because, well … have you heard of bacon?)
Read more: It's time to end fad diets once and for all!
But even your kiddos will be enticed by these three delicious, hearty and incredibly healthy meals from culinary geniuses who know how to do vegetables right.
Tomato and white bean naan pizza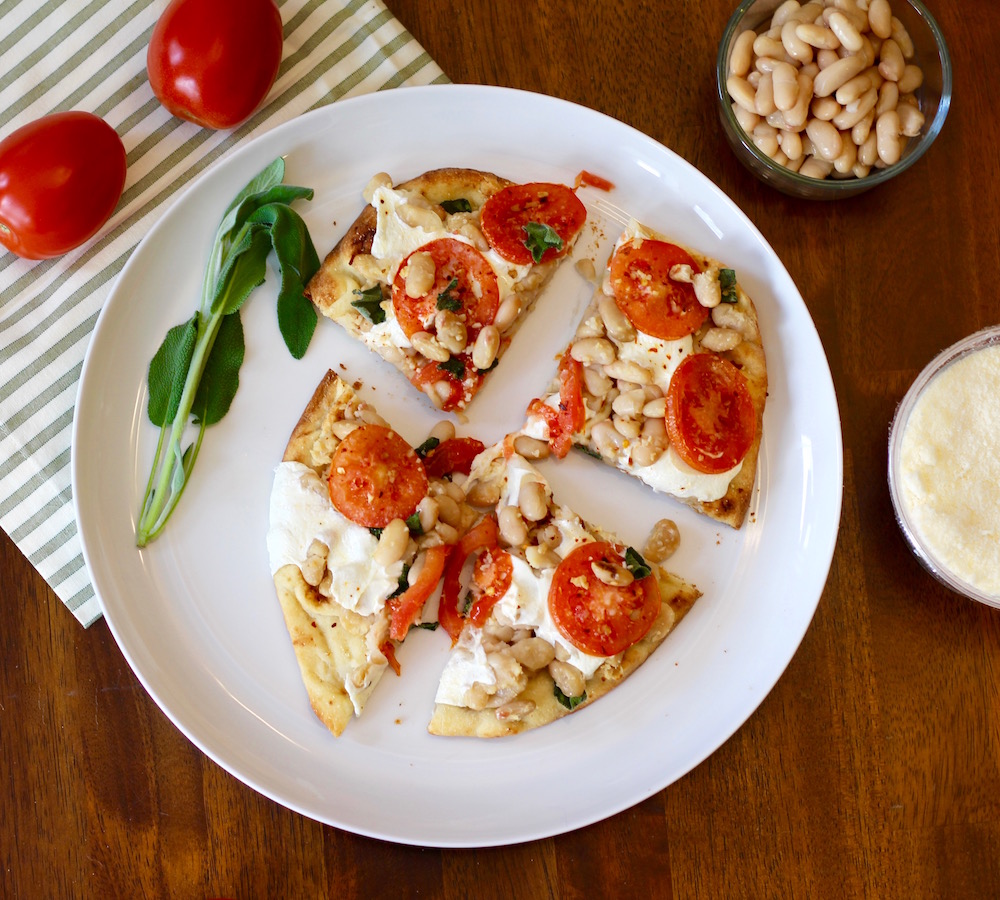 This mouthwatering must-eat is a Middle-Eastern take on pizza pie that isn't your usual bread, sauce and cheese combination … but that's all the more reason to make it! Nutritionist and dietician Amy D Gorin created a pizza recipe full of flavor and color, that will actually make you feel good about having another slice because it's such a well-balanced (and incredibly delicious) main dish. Find the recipe here. 
Read more: Throw a grown-up rustic pizza party
Toasted farro grain bowls with roasted veggies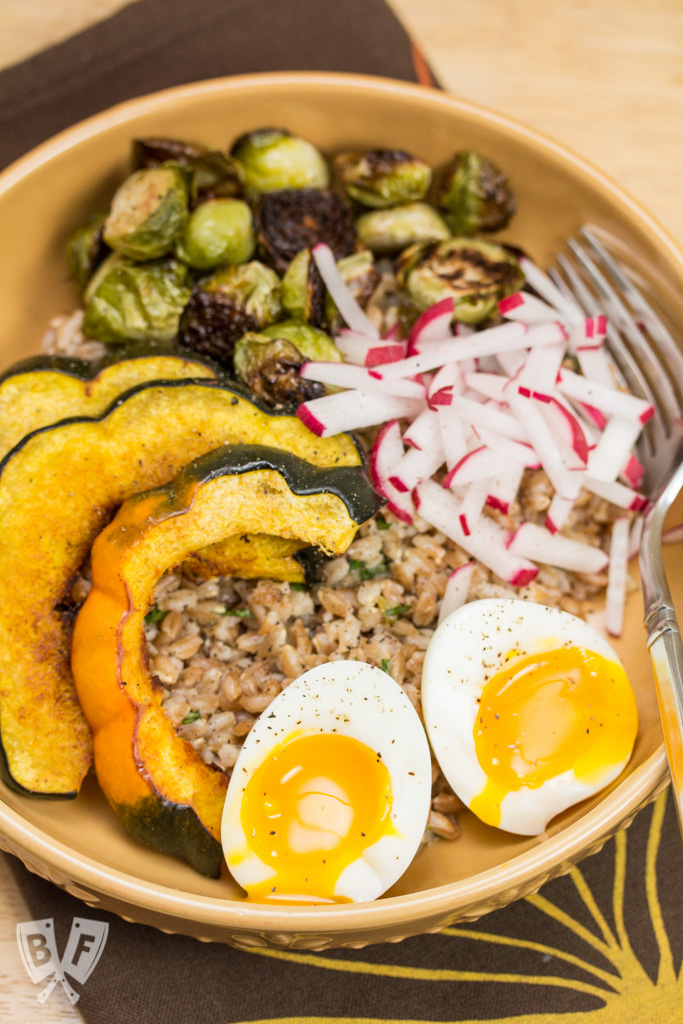 Farro … it's quickly becoming the new quinoa of popular grains used by food bloggers, foodies, and regular people alike. And with good reason: It's packed with nutrients and tastes great. Ready for the perfect excuse to finally try it? Ashley at Big Flavors Tiny Kitchen packs this farro-based bowl with veggies and a couple of eggs for added protein. The result is filling, flavorful and all-around amazing! Find the recipe here.
Cozy butternut, sweet potato and red lentil stew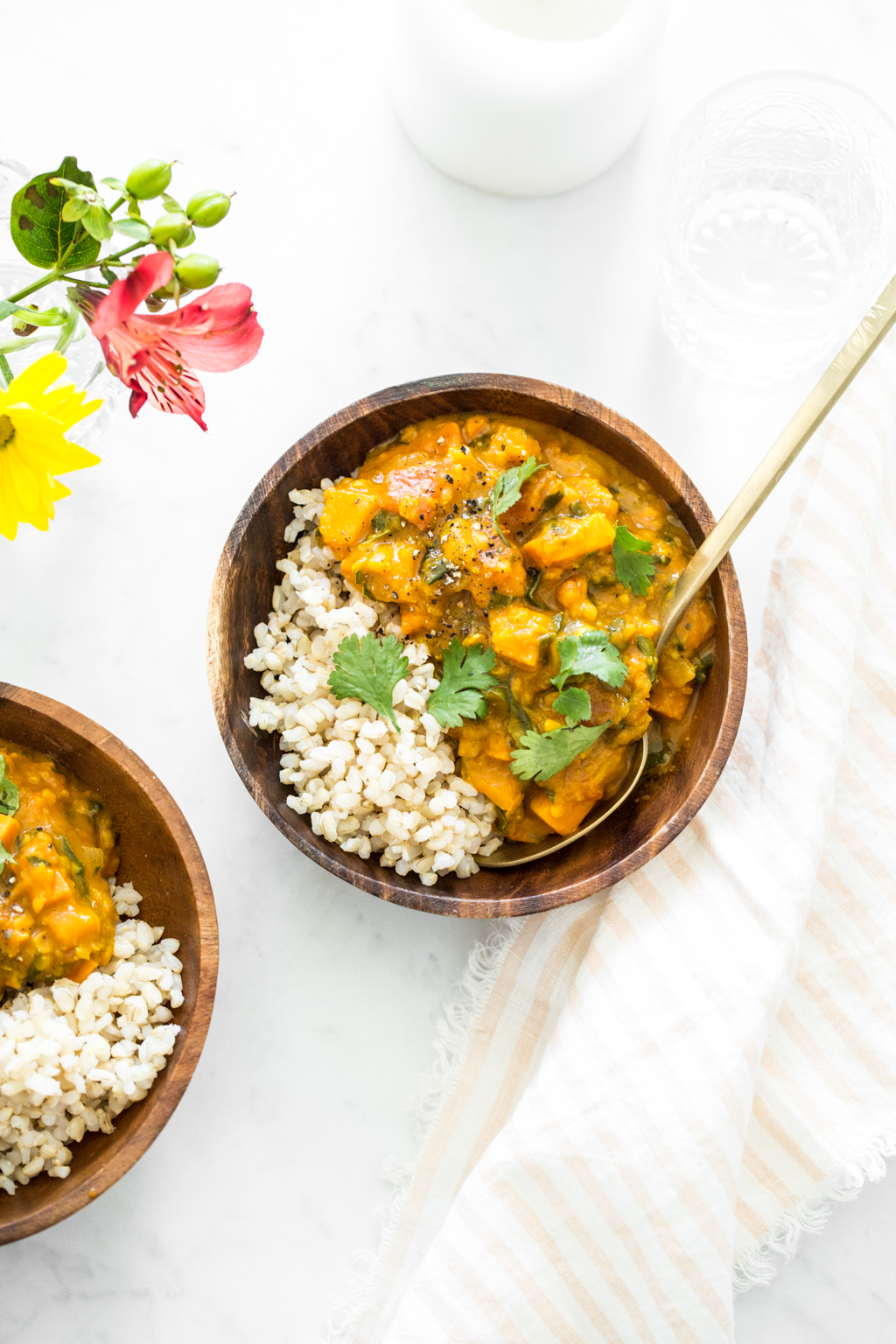 Angela Liddon of Oh She Glows (such a catchy name, right?) is practically a legend among vegetarians. With multiple cookbooks and a huge repertoire of colorful and delicious recipes, this lady knows vegetarian cuisine. One of the most important things about a vegetarian dish is making sure the flavor is rich and exciting, and this dish delivers. Packed with protein to boot, this gorgeous-looking lentil stew is perfect for a cozy Friday night in with the family. Find the full recipe here.