Take advantage of Lent to thin out your closet and give things away.
A woman's wardrobe is similar to a vault where we keep our great treasures and secrets. It holds the blouse we wore when we met that someone special; the jeans that make us feel beautiful; the dress we wore on that amazing date; the shoes that we love, but which are so impractical that we never use them; the sweater that makes us cozy when we are sick; and a long list of other things.
More to read: Marie Kondo's new book sparks joy 
But sometimes we get so sentimentally attached to our clothes that we end up becoming hoarders, or curators of a museum of antiquities. Let's be honest: there are many of these things we'll never wear again, and there might be a second chance for them with people who really need them, and will fill them with new memories (yes, that sounded a bit like Toy Story 3, when Andy gives away his toys, but it's true and perfectly applicable in this case). So as you take the Lent Challenge, getting rid of 40 things in 40 days, or for anytime you feel the need to streamline and donate, keep these tips in mind:
1. Be brave
This is one of the few times in life when it's good to be merciless. What you have to do is empty your entire closet and make three piles: to donate, to keep, and to throw away. If you want, invite one of your friends, put on some good music or light your favorite perfumed candle—but don't stop to think too much about each piece of clothing! Much less should you go back over the piles once you've finished the process. Don't fall into temptation! Look forward, never behind!
2. Learn to say goodbye
I know it's easy to say, "Throw out what you don't use or whatever doesn't fit!" but it can be very difficult to do. Still, remember that in the end, as the saying goes, "The most important things in life aren't things." You're not going to forget that trip just because you don't have that satchel anymore, or forget that fabulous dinner because the dress doesn't fit you anymore. We store those special moments in our hearts without realizing it, and they never go away.
More to read: 5 ways to teach your kids the virtue of cleanliness
Sentimentality never should be the main reason why some article of clothing is in your closet. And don't even think of keeping clothes associated with an unpleasant time in your life, or that make you sad or homesick. It's time to turn the page and let your closet (and your soul) have more space for the new opportunities that life may bring.
3. Sometimes, less is more
Have you ever found a shirt and said, "I didn't even remember that I had this?" You likely have so many things in your wardrobe that it seems at the point of exploding. That's why you can't even visualize accurately what's in it, and you end up saying the famous phrase, "I don't have anything to wear!"
I'm sure that you do, in fact, have something to wear, but it's easier for you to be inspired or to get dressed each morning if you have just 30 great articles of clothing that are perfect for you, instead of 300 that are iffy, or that you last wore more than 20 years ago when you were in school. This is why, by cleaning your closet, you will not only help others, but also yourself as well.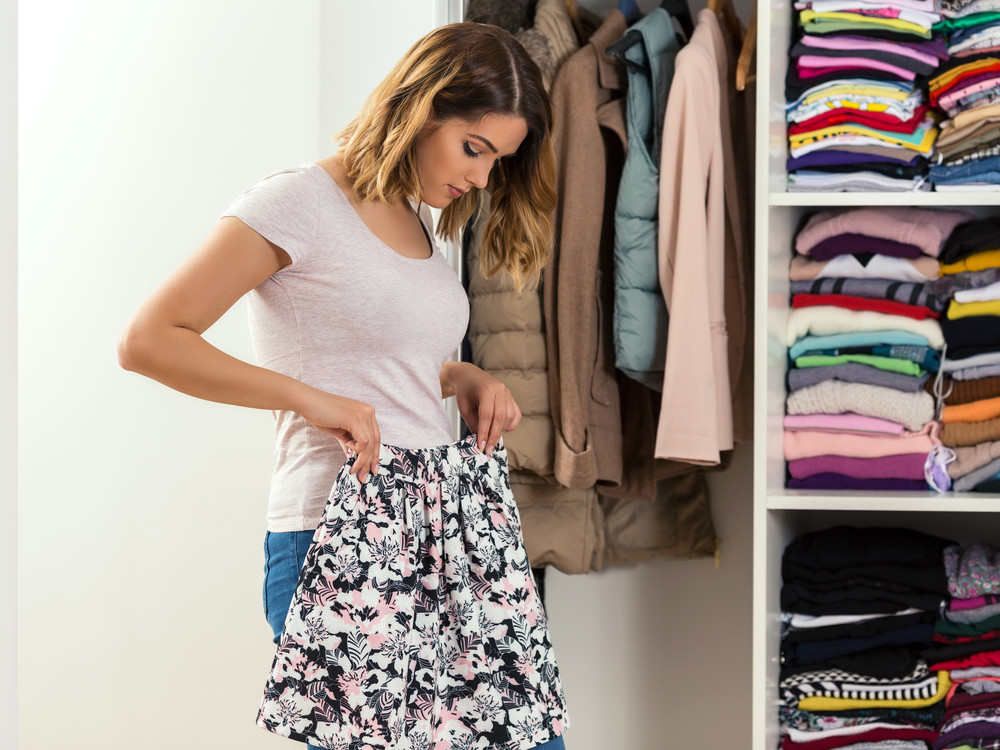 4. Be honest with yourself
Stand in front of a mirror and ask yourself, "How does it look on me? Is this really my size? When was the last time I wore it? If I saw this in a store today, would I buy it? On what occasions will I wear it? What's the real reason why I want to hold on to it? Does it have any stains? Does it look shabby?" If you answer all these questions honestly, the process will be shorter than you think.
It's worthwhile pointing out that when people say, "Right now I'm a size 10, but I'm going to hold on to these size 6 pants to motivate myself to lose weight," 90 percent of the time it doesn't work; it has the contrary effect, making you depressed. Oh, and of course, your extra underclothes go right into the throw-away pile, just like stained or torn clothing.
5. Enjoy it!
You know how a painter contemplates her work when she finishes it? Do the same! Look at those three piles, and feel proud of what you've done. Reorganize your closet your own way: it could be by color, by type of event, or by season. Whatever makes your life—and especially your mornings—easier!
Make sure that all the clothes you are going to donate are in good condition, and store them in boxes that you can take to the church or to a charity. Then, encourage your friends to do the same. Tell them about your experience and give them your own advice.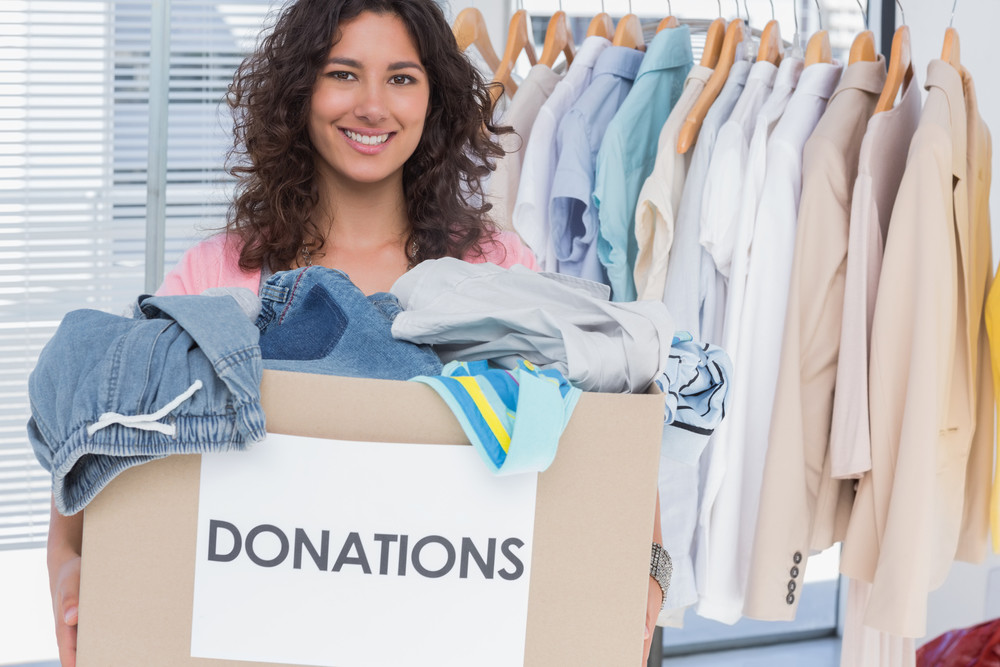 I know that these "closet cleanings" are typical in January to start off the new year, but I think that Lent also offers us a perfect opportunity to do it, because it makes us think about other people, it helps us to "fast" from egoism, it reconciles us with ourselves, and it can even help us to appreciate how fortunate we are to have so much, while many others have so little.
If we truly achieve that, we—and those around us—will have gained much more than just a well-organized closet. What greater motivation do we need than that?