Simple techniques to help women who don't usually wear makeup look their best.
The art of everyday makeup can be seen in two ways. First, as little miracles in jars and palettes that allow you to bring out your natural beauty and cover up a few imperfections — maybe a pimple that appeared overnight, or dark circles under your eyes from staying up late. The second way, unfortunately, is as an industry that points out all your flaws, enslaves you, and consumes your time and money every day.
I get both sides. But, mostly, I like to think or my makeup bag as the place to turn when I need a little help to look my best. And, in my experience, when I hear people say, "I don't have time for makeup" or "I don't wear makeup" it's typically because they haven't been using it properly or think the word "makeup" means something extreme, like wearing glittery eye shadow to Mass. (With the exception, of course, of the #nomakeup movement or Alicia Keys, who doesn't wear makeup to make a statement about beauty standards.)
But, today, I want to focus on simple techniques for people who don't often wear makeup, and maybe aren't using the tools they have to their best advantage. And sometimes the best way to learn better makeup application is to know what you're doing incorrectly first. So let's start with the five most common mistakes:
Incorrect foundation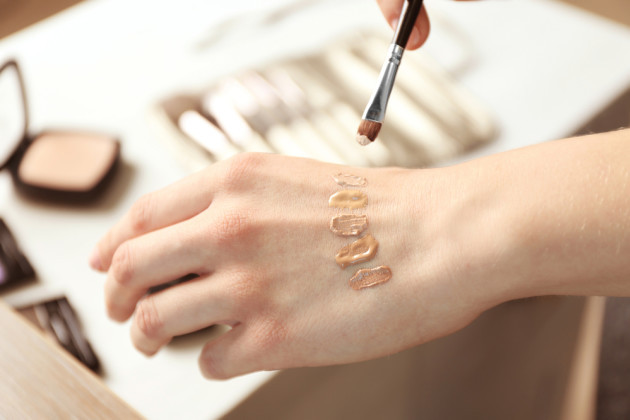 Choosing the correct foundation color is pretty crucial because it will determine the success of everything else. Sometimes the biggest mistake I see actually starts with department store beauty consultants, who insist that you try a product on your hand or wrist to see if the tone is right. But this really isn't the best way to match your color because very rarely do women have the same coloring on their face and neck as the inside of your wrist (which sees much less sunlight). Instead, you should try foundation on your chin, and look for a color that matches your face … because, no, the purpose of foundation isn't to make you look tanner or lighter. It's to look the same, but smoother, and maybe a little more radiant. And remember: You will certainly need one foundation tone for summer (when you are tanner) and another for the winter, at the very least.
Read more:
8 Foundations enriched with moisturizer
You should also take into account your skin type: Is it dry, oily, or mixed? Because using the wrong foundation can lead to mishaps. If you have oily skin, for example, and you use a foundation for dry skin, you'll probably end up looking very shiny.
And, finally, stop applying foundation with your fingers. I know it's easy, but you're not doing yourself any favors. You're much better off buying a sponge blender or a good brush, to create a neat and even finish. If you have uneven skin, I also recommend using a primer first, and use a lighter product, like a tinted moisturizer. Don't forget the area near your ears (so many women do!), and use the sponge to fade the foundation well down to your neck so it doesn't look like you're wearing a mask.
Unwise under-eyes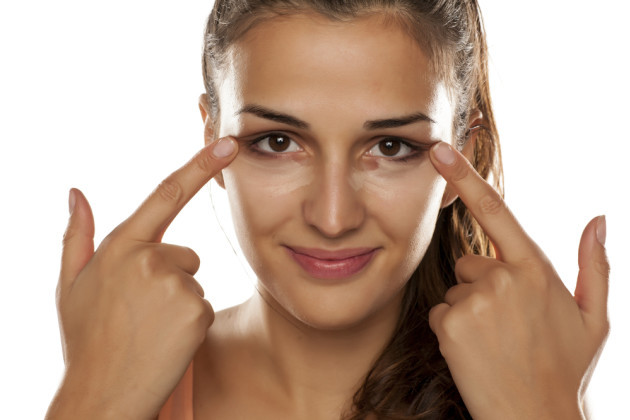 Women often choose unduly bright concealers in an attempt to hide the circles under their eyes. I understand the logic here: many women assume that a lighter color will give better coverage. But what ends up happening is big white circles under your eyes (especially in photos).
Read more:
Natural, full brow makeup in 2 minutes
Ideally, you want to choose a color just one tone lighter than the skin on your face, and always apply it after the regular foundation (in the shape of an upside-down triangle), and set it in place with powder (preferably translucent). Don't go overboard with product here either; if you have very pronounced dark circles, settle for lightening them rather than caking on coverage. I promise it's always better to look more natural than clown-like.
Blush blunder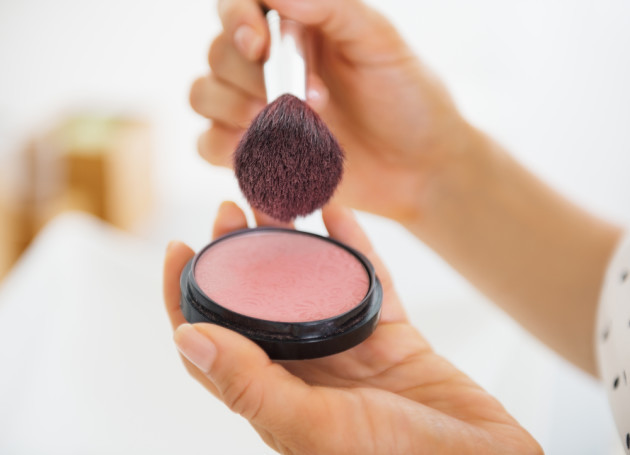 It's true that you should apply blush to the apples of your cheeks (those circles that stand out when you smile) but you shouldn't apply so much that you actually get doll-like red circles there. The product is called "blush" precisely because it imitates our natural blushing and nothing more. To apply it lightly and properly, use a soft brush to fade your blush upwards and out, toward the temples.
Have you ever read or heard the phrase "unload the product" in a tutorial? This simply means that, instead of loading the product on the brush (if you can help it, try not to use the brush that comes with the blush; buy a Sephora, Sonia Kashuk, or Mac blush brush instead) and then applying it immediately to your face, you should first tap the handle of the brush on your wrist or some other surface to knock off any excess.
If your skin is light or medium toned, pink or peach tones will look good on you; if your skin is darker, choose tones tending towards coral, or a bronzer.
The mouth mistake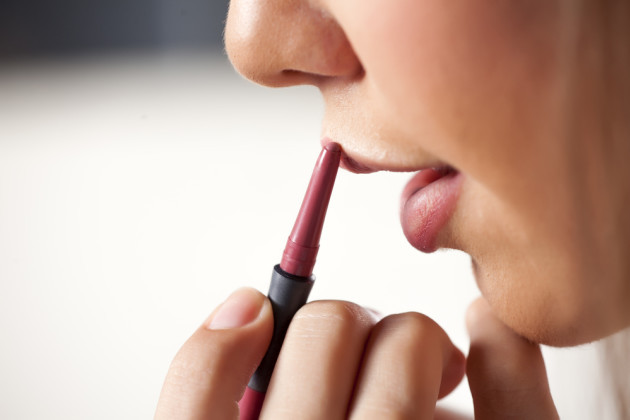 Lip liner helps define your mouth better, set your lipstick, and keep it from running, but if you make the line too obvious or in the wrong color, not only will it look unnatural, but it will also make you look older. And nobody is turning to makeup to do that (except maybe a 13-year-old). So here's the simple secret: Your lip liner should be the same tone as your lips or match your lipstick.
Read more:
Natural (and affordable) lip shades for spring
Also, if you're applying lipstick, don't just use the liner to draw an outline of your mouth. Fill in your lips with it as well, and then overlay the lipstick on top. But refrain from also adding gloss. My general rule is that if you're using liner and lipstick, you don't need a third layer of gloss, which often just ends up looking overdone.
Aging eyes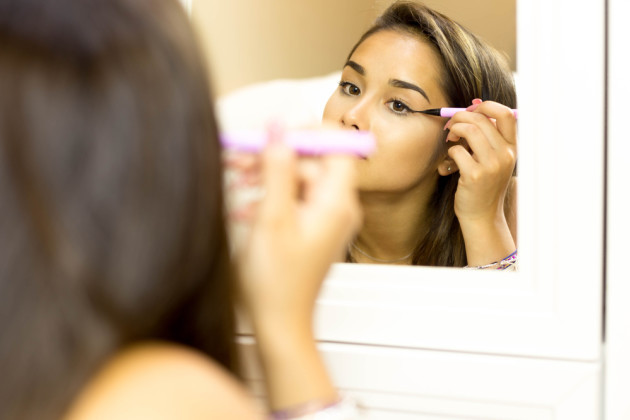 If you only trace the part under your eyes, they will look smaller and dragged down. And, yup, that makes you look older. So for a fresher, younger look, apply eyeliner only along the top lash line. And there's no need to stretch your eyelid with your hand as you put eyeliner on because when you let your eyelid go, it will go back to its natural shape, and the line will not have a uniform texture or finish. Instead, apply liner with your eye half-open.
In my experience, it's always best to draw a thin line to avoid looking goth or overdone. You can also try a brown eyeliner for daytime which creates a more natural look, and reserve your black one for evening wear.
These mistakes are more common than you might think, so don't worry if you've made one or all of them at some point. I've also made these mistakes (all of them, actually) and it's a matter of time and practice to keep learning and improving our makeup techniques in order to make the best of them.