How he went from being an apprentice to being the owner of a suitcase empire.
What can God do in your life with one Bible verse a day?
Subscribe to Aleteia's new service and bring Scripture into your morning:
Just one verse each day.
Click to bring God's word to your inbox
His monogram is easy to find. We know that it's one of the most famous luxury brands, because it is also one of the most copied. Nevertheless, the origin of its founder, Louis Vuitton, is far from a story full of privilege; rather, it is a tale of great effort, constant work, and inspiration.
Vuitton was born on August 4, 1821, in a small town in France called Anchay, and he came from a working-class family. His father was a farmer and his mother was a milliner. She died when he was still a child, and his father remarried—according to Vuitton's biographers—to a woman whose child-raising techniques were quite similar to those of the wicked stepmother in Cinderella.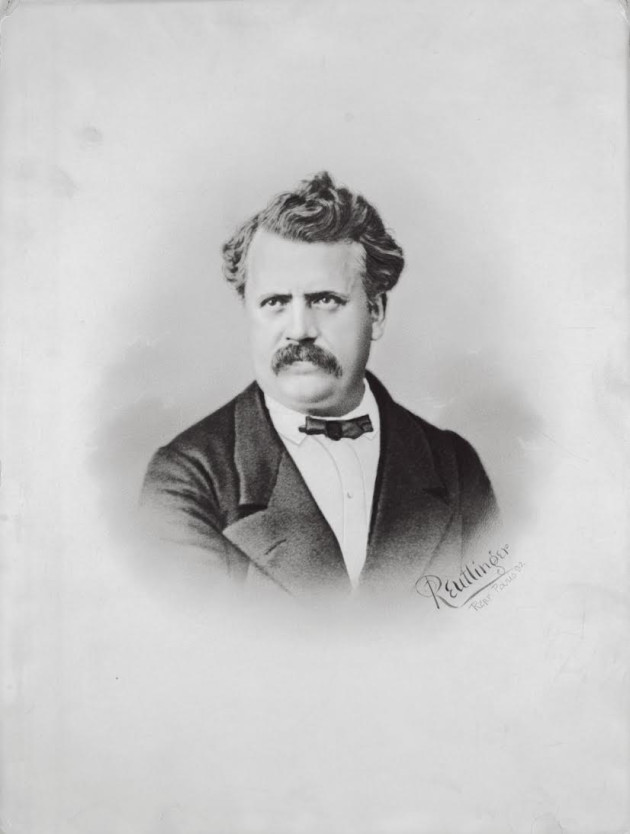 Consequently, Vuitton decided to run away to Paris when he was only 13 years old—totally alone and without any means of transportation besides his own two feet. Unsurprisingly, it took him three years to arrive at the French capital, and along the way he had to do all sorts of jobs in order to eat and sleep decently.
Read more:
The only weekend outfit you really need
Upon his arrival, he met with a somewhat devastating panorama. It was the period of the controversial industrial revolution, and the working class was plagued with poverty and countless diseases. But young Vuitton wasn't discouraged for a single moment, nor did he give up; within a short time, he found work as an apprentice to a famous box-maker (in those days, this included boxes and trunks) named Monsieur Marechal.
In the 19th century, this was a very respectable profession, and in a few years Vuitton became one of the craftsmen most sought-after by the Parisian upper class in particular. Then came Napoleon Bonaparte III's coup d'état, and with it, a stroke of luck for Vuitton. The emperor's wife, the Spanish countess Eugenia de Montijo, hired him to be her official luggage maker, since for her it was essential that her fine clothes always be transported in the most exquisite fashion.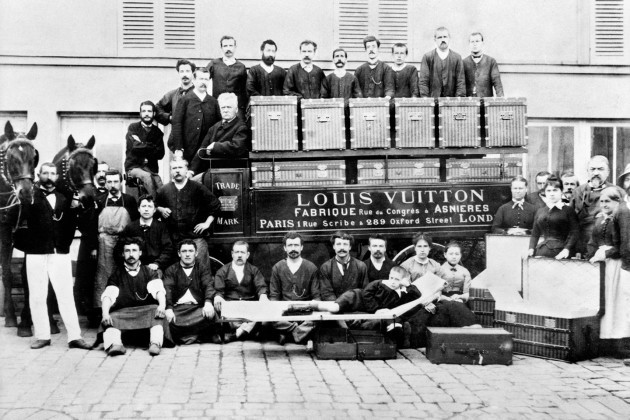 Of course, this didn't just launch him to fame; it gave him a new customer base among members of the royalty and the French elite, who were his consistent clients throughout the rest of his life.
In 1854, Louis Vuitton met the love of his life, Clemence-Emilie Parriaux, a 17-year-old girl who immediately encouraged him to dress better and more in accordance with his new office. More importantly, she also motivated him to create his own business.
Four years after opening his first store in Paris, he presented a real innovation for his time: a trunk that wasn't made out of the traditional leather, but out of gray canvas that was much lighter, sturdier, and impermeable to water and bad odors.
Read more:
The surprising (and painful) history of high heels
Nonetheless, what was most notable was the shape of the trunk: it wasn't rounded, as was the standard for luggage in that period; instead, it was a rectangular box, which was much easier to transport (above all, considering new means of transportation, such as trains) and offered more useful storage space. It was such a rousing success that he had to create a much bigger factory in Asnieres, a town on the outskirts of Paris, from where he responded to requests not just from French aristocrats, but from the whole world.
But don't think that everything was rosy until his death. Louis Vuitton had to deal with the effects of the Franco-Prussian War, which directly threatened his business. His factory in Asnieres was totally destroyed, his equipment was stolen, and his workers dispersed.
Once again, Vuitton showed the strength of character of that was inside that 13-year-old boy, making a Herculean effort to open a new store in a different location. Months later, he opened the new boutique at 1 Rue Scribe, in the very heart of new Paris, which gave it greater status than ever before. He even reinvented himself with a new trunk that was made of beige canvas with red stripes, which immediately became the object of desire of the most powerful classes.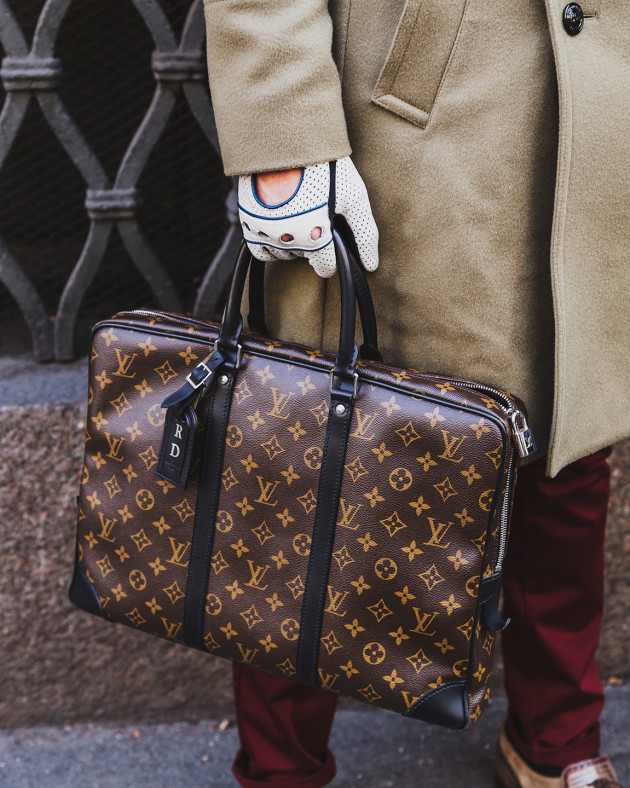 For the next two decades, Louis Vuitton continued working from that Paris location until his death in 1892, at the age of 70. His legacy wasn't lost, because he made his company a family business. In fact, it was his son Georges who created the iconic LV monogram and the brand's world-wide patents (because, in those days, many people had already tried to imitate his products).
Read more:
The happiest handbags you've ever seen
Today, the business belongs to the LVMH group, and although it has expanded to the creation of wallets, clothing and jewelry, its suitcases and traveling bags continue to be its essence and raison d'être. I wanted to share this story with you because, for me, the value of this brand isn't in the price of its products, but in the journey of its founder, who never gave up.