She taught that "God calls everyone" to become saints and follow the will of God.
Born in Bayonne, New Jersey, in 1901, to a Ruthenian immigrant family of seven children, Teresa Demjanovich desired from an early age to dedicate her life to God in religious life. Upon graduating from the local public high school, Demjanovich wanted to join the Carmelite order in the footsteps of her name sakes, Saint Teresa of Ávila and Saint Thérèse of Lisieux, but decided to stay home to take care of her ailing mother.
Read more:
A gentle woman from Ohio draws closer to beatification
After the death of her mother she was encouraged to attend the College of Saint Elizabeth at Convent Station, New Jersey, where she majored in literature. She graduated summa cum laude and taught at the Academy of Saint Aloysius in Jersey City for a short time. Demjanovich continued to discern her vocation while teaching and still wanted to become a Carmelite. However, due to some medical issues she was not able to enter and her family suggested that she use her teaching experience in an active religious order.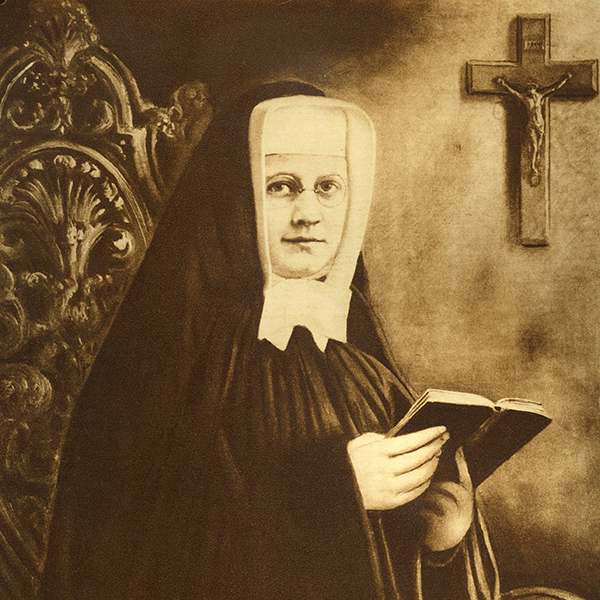 Demjanovich then discerned that God was calling her to join the Sisters of Charity of St. Elizabeth and became a postulant with that order. She then taught at the Academy of St. Elizabeth in Convent Station until she fell ill in 1926. She was diagnosed with "physical and nervous exhaustion, with myocarditis and acute appendicitis" and her condition quickly worsened. Knowing that she was at death's door, her brother and sister sought permission for her to receive final vows "in danger of death," which she made on April 2, 1927. She died soon after on May 8, 1927 at the age of 26 and was admired for her perseverance of faith and extraordinary holiness.
Before she died her spiritual director encouraged her to write down a number of spiritual conferences that were compiled in a book called Greater Perfection: Being the Spiritual Conferences of Sister Miriam Teresa. In it she wrote about the universal call to holiness, something that became a focus of the Second Vatican Council.
Union with God, then, is the spiritual height God calls everyone to achieve – any one, not only religious but any one, who chooses, who wills to seek this pearl of great price, who specializes in the traffic of eternal good, who says 'yes' constantly to God … The imitation of Christ in the lives of saints is always possible and compatible with every state of life. The saints did but one thing – the will of God. But they did it with all their might. We have only to do the same thing; and according to the degree of intensity with which we labor shall our sanctification progress.
Her writings, both her book of conferences and a brief meditation on the Stations of the Cross, have been an inspiration to many around the world. After her death it did not take long for favors to be attributed to her intercession and she was declared "venerable" on May 10, 2012. Soon after a miraculous healing in 1964, where a boy declared legally blind was suddenly cured through her intercession, was recognized and authenticated. Pope Francis approved the miracle and Sister Miriam Teresa was beatified at a ceremony in the Cathedral Basilica of the Sacred Heart in Newark. Currently her cause is in need of one final miracle to pave the way for her canonization.
Read more:
New Jersey Nun Beatified in Newark's Cathedral: One of Many Firsts for the Church