At El Patio de los Perfumes, you can indulge your sense of smell.
Granada has a new space in the Albaicín district for people who love fragrances: namely, El Patio de los Perfumes (the "Patio of Perfumes"), a museum-boutique-café that will allow you to stimulate all your senses and enjoy an experience as enriching as it is relaxing and different.
The experience begins right at the front door: your eyes will delight in the stunning vision of a beautiful Renaissance palace from the 17th century, originally built by the Marqués de Sálar. As you move inside, you'll discover the interesting history of the region's perfumes, through an exposition including everything from ancient flasks that were used for storage, to the newest present-day extraction techniques used for modern scents. You'll literally smell your way through history.
Of course, after your sense of smell has been stimulated, you're bound to fall in love with some of the perfume ingredients. So don''t be surprised if your inner shopaholic decides to buy a little bottle of perfume in the gift shop. The museum has a well-supplied boutique of fragrances, but you won't just find them in bottles. You can also buy scented soaps, candles, and other aromatic items. But, perhaps the most remarkable thing about this little shop is that these items are all made by the local owners of the museum—Christian Pamies, an ethnobotanist and perfumer, and Valérie Sabini, a specialist in natural cosmetics—using techniques that are artisanal, unique, and ecologically friendly.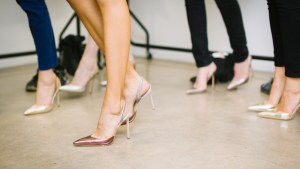 Read more:
The surprising (and often painful) history of high heels
And, as long as you're there, don't miss visiting the museum's cafe. The 16,145-sq-ft space has a patio full of aromatic plants and fresh herbs, whose aroma you can enjoy while you savor natural fruit juices made in the cafe. 
For real enthusiasts, the museum offers guided tours (€9 per person for 45 minutes) as well as various kinds of workshops, ranging from the principles of aromatherapy to the creation of your own eau de cologne.
In Spain, there are very few museums dedicated to perfumery; before El Patio de los Perfumes, another museum opened its doors in Barcelona in 1961, located inside Perfumería Regia. It's one of the most famous, because it conserves very special perfume-related objects in its collection, such as the Le Roy Soleil flask designed by Salvador Dalí, and Marie Antoinette's lavish perfume bottles. 
Read more:
How to choose a wedding day perfume
Still, this new space in Granada, with its local charm, promises to become a very interesting alternative for sightseers who want to go off the beaten tourist path in Spain.
For more information and to purchase tickets (or simply to shop their on-line store), you can visit the web page of El Patio de los Perfumes.
This article was originally published in the Spanish edition of Aleteia.