She didn't know her husband had passed. "She was waiting for him to go. She was broken-hearted."
When a young bride, Vera Russell, vowed to be faithful to her husband "til death us do part" at the altar 71 years ago, she could never have imagined that she would spend only 4 minutes of the rest of her adult life as a widow. And yet the 91-year-old wife died just four minutes after her 93-year-old husband, Wilf, on March 29 at 6:54 a.m, three miles apart in different hospitals.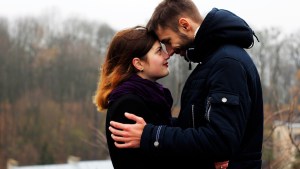 Read more:
9 couples reveal when they knew they'd found 'the one'
Wilf and Vera Russell met in their teens and became engaged at the tender ages of 16 and 18. After fighting for the Royal Air Force in World War II, Wilf returned home and the devoted pair were married on September 5, 1945. The couple went on to have three sons, followed by five grandchildren, seven great grandchildren and two great-great grandchildren.
According to their granddaughter Stephanie Welch, the pair had never spent a night apart until Wilf "was diagnosed with dementia a year ago and he had to go into the care home a couple of months back." His wife often visited but Welch explained that "my nan went to see him recently and he didn't recognize her at all; her health started deteriorating from that day."
Read more:
Marriage According to 10 Couples
When Welch went to pay her grandmother a visit in hospital she said Vera "opened her eyes and asked me where Wilf was." She added the last thing her grandmother said was "We're a right pair, aren't we?" She died without knowing her husband had passed but Welch thinks "she was waiting for him to go. She was broken-hearted."
Although the ending was heartbreaking, the Russells shared a beautiful love story. They succeeded in supporting each other into very old age, which is not surprising when looking at research that found married couples tend to live longer than their single counterparts due to emotional and functional social support created in midlife. And the couple seemed to have created a unique bond that even apart they could sense each other's presence—virtually leaving this life hand-in-hand to go on to the next, with the family arranging a joint funeral.