Things have changed a lot since we were kids. How to win the new war of treatment resistance.
Sweet Baby Jesus, I hope not. I wouldn't wish lice upon my worst enemy.
Growing up, lice infestations weren't common. My sister's friend got them once, so my mom doused us in OTC shampoo and combed our hair out. The friend's mom did the same and the lice were gone, just like that.
Lucky for us, we're raising kids in the brave new world of treatment-resistant super lice.
According to the findings, drugs known as pyrethrins and permethrins—available over-the-counter since the 1980s—have drastically lost effectiveness. Brand names of these drugs include Nix and Rid. Early studies said the medications were between 96 and 100 percent effective at controlling lice. But more recent research in the United States has estimated their effectiveness level at 25 percent when combined with combing of "nits."​ That level is no better than a placebo, according to the study.
Sounds grim, right? I'm not gonna lie, it is. But if you have kids in school, this is your new normal.
Let's dispel some common lice myths, shall we?
1. Lice spread disease = FALSE
Head lice do not carry diseases like typhus—louse-born diseases are spread by body lice (rare in the US).
2. Lice are a sign of poor hygiene = FALSE
This one is the opposite of true—in fact, head lice prefer clean hair and can't hold onto hair that is oily and dirty.
3. Lice is a socioeconomic malady = FALSE
Lice are equal opportunity parasites—they can only be transmitted through head-to-head contact, so while they thrive in crowded conditions, they also love day cares and elementary schools.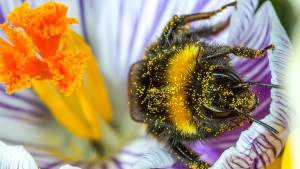 Read more:
Endangered pollinators: A threat to the world food supply
Take a deep breath, mama. If you just got a lice notification grab a drink—you're gonna need it.
First things first—check your children's hair carefully, in direct sunlight. It is imperative that you check your child's hair even if the school checked and cleared him or her! You're looking for two things: crawlers (brown specks about the size and shape of a sesame seed, moving quickly around the scalp) and eggs (they look like tiny pearls glued to the base of hair near the scalp, and appear brown against a white background).
If you don't find lice you'll want to prevent them, so stop washing your kid's hair more than once a week. For boys, shave or buzz the hair close to the scalp. For girls, coat hair in gel every morning to create a barrier, then braid it tightly up into a bun. While you're doing this, have a chat with your kids about not hugging or sharing headbands with their friends. Keep checking your child's hair every day or every other day for three weeks after the last reported case of lice.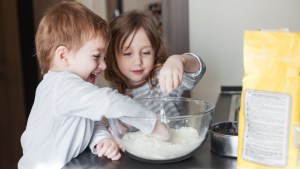 Read more:
5 Kitchen tasks that will set your kids up for a healthy life
If you do find lice, take a deep breath and pour yourself another drink (this one highly caffeinated).
You've got a few options:
Call the pediatrician and get a prescription which will almost certainly work but might cause scalp irritation and cost hundreds of dollars (although my friends report that with a manufacturer's coupon it's $10 a head, in which case, DO THIS).
Call a lice-removal company and have them do the dirty work (I recommend this only if this is your first lice … ahem … experience and you can't get the prescription), but you'll still have to do three weeks of maintenance combing and pay hundreds of dollars.
Or roll your sleeves up, watch this video, and DIY:
This is a thorough description of the process I did on our whole family two years ago. It got rid of the lice, but I was neurotic and spent hours each day combing out hair. This time around, I used our flex spending account to cover the cost of the initial treatment from the Lice Doctors. (Although as I'm combing through hair for the umpteenth time, I viscerally wish I had chosen to beg our pediatrician for Sklice, chemical burn or no chemical burn.)
Whatever you do, do not just use Nix or Rid and assume your job is done. It's not. You must make a concentrated effort to rid your family of lice and prevent the spread of them, or you'll keep spreading the infestation to one another and others. And fyi: We will hunt you down.
Good luck, and may the Force be with you.