My daughter needs more than just a grand gesture once a year.
If you talk to any autism parent they will tell you about a shared experience: Every time one of those feel-good stories about someone doing something nice for an individual with autism appears in the news, it is shared with them no less than 10 times by well-meaning family and friends. I've been there. And in many ways, it's incredibly heartening: Autism has gone from a rarely known disorder to a buzz word affecting 1 in 68 children.
Read more:
8 requests for compassion from moms of children with autism
But, after a long time in this autism parenting gig, there is something about those videos and articles that begins to not sit so well. You know the videos, the one where the team stops playing to let their autistic manager make a basket. The one where someone with autism gets asked to homecoming/prom/winter formal by the captain of the dance/football/basketball/hockey team.
These stories are great. I'm glad there are kind kids growing up in this world who will hopefully one day become compassionate adults. But as an autism mom, it took me a while to put my finger on what was bothering me about these videos.
I finally figured it out. The videos that go viral, the dances that gets attended, they are one-time events. Those autistic individuals who had a great moment will go home and go right back to not being fully included the next day, maybe even as soon as they step out of the car.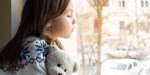 Read more:
5 Ways to be a light to a family living with autism


For true inclusion to happen, for individuals like my adult daughter with autism to truly feel like they belong, kids and adults like her need to be seen as equal to their peersevery day, not just as someone to make happy once a year. They would much rather have casual interactions with friends every day than a grand gesture once a year.
My daughter spent years helping our local girls sports teams. She loves sports but more than that she loved being in the company of girls her age. She liked keeping score and gathering equipment but she liked the car rides when she ended up with other girls from the team and team dinners, when they remembered to invite her, so much more.
The majority of those girls have come and gone from her life, though. They were nice during the time she helped their team but only a select few have kept in touch with her over the years, with maybe two of the 50 or so girls she's encountered ever offering to do something with her outside of the scheduled games and practices they attended together.
What they don't know, and what I think most people don't realize, is how badly people like my daughter want to be included, how much they want to be treated like everyone else. How lonely many individuals with disabilities are.
I could count on one hand the number of birthday parties my daughter has been invited to, and use the other hand to add up the times she's been asked to go to the movies or out to eat with someone her age who doesn't have special needs. But when it does happen she is overjoyed, I mean Christmas-morning happy, we-got-a-new-puppy level of excitement over something as simple as one of her peers thinking of her at a time when they weren't required to.
Read more:
Why Julia, the new muppet with autism on 'Sesame Street,' is so important
I always wanted my daughter to be truly included and embraced by her community year round but that's not something I could force. We worked on it during her school days and hoped that it would transfer into her after-school days but here we are in her adulthood and she still lives for those once-in-a-while phone calls from someone who might pick her up for a few hours of doing anything 21-year-olds do.
I'm truly grateful that there are kind people out there who do good deeds for people with disabilities, but for me and for people like my daughter, the greatest deed would be seeing past their disability and just being a friend. Underneath they are people just like everyone else, hoping to be seen for who they are and loved unconditionally every day of the year.