The preference for togas had more to do with style than practicality.
We know from statues and paintings from ancient Rome that togas were the thing to wear for a very long time. From Rome's founding in 753 BC to the collapse of the Empire in 476, Romans wore some kind of draping fabric wrapped about themselves, and definitely did not wear pants.
As with most other aspects of their culture, Romans borrowed togas from the Greeks, who wore a lengthy cloak called a himation.
The toga, though, was a Roman invention. In the early republic, all men, except for the lowliest workers and foreigners and slaves, were required to wear them.
The toga started as a simple affair: a length of fabric that one could drape over one's shirt. Over time, it took on a life of its own.
Made of thick wool, 18 feet long by 11 feet wide, the fully evolved toga took several servants to help get it on, and if you didn't have servants you had to struggle with it yourself. According to an article in the Encyclopedia of Fashion, the wearer of a toga was constantly worrying about whether his toga was in fashion:
Distinctions about how long togas were supposed to be, and how the front folds were supposed to drape, became very important but required that the wearer constantly worry whether their toga style was in fashion. A Roman writer and an observer of Roman costumes named Tertullian (c. 155–c. 220C.E.), quoted in Michael and Ariane Batterberry's Fashion: The Mirror of History, said of the toga: "It is not a garment, but a burden."
Togas were not the most practical garment either. The left arm was usually wrapped up in fabric while the right arm was usually busy making sure the toga didn't fall off.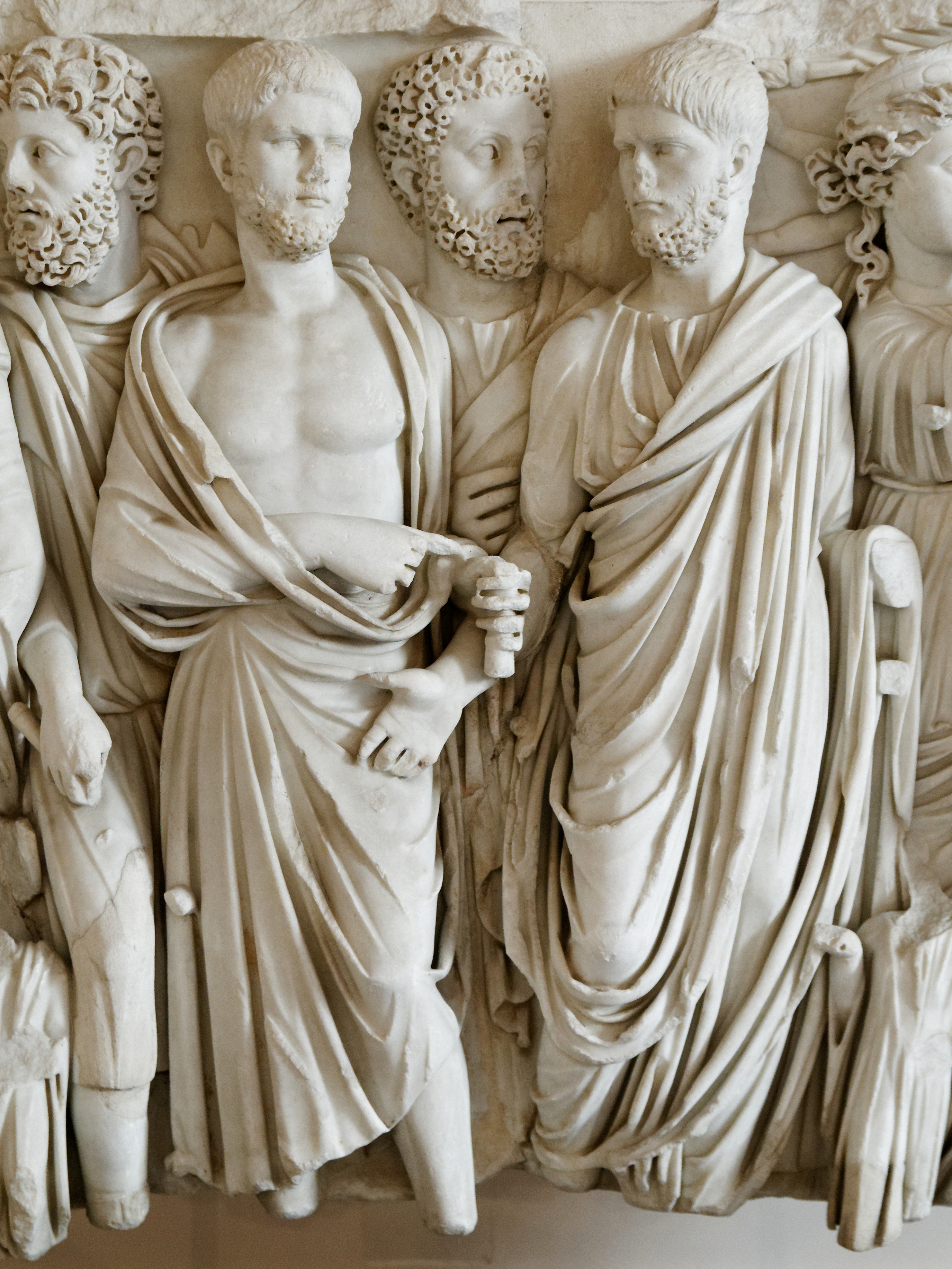 By the year 200, nobody wanted to mess around with a toga any more. It was no longer the common garment of choice, but remained in use for special occasions. A simpler "tunica" became the garment of choice.
And we have Roman soldiers to thank for pants. According to a post in Vintage News, when the Empire started extending beyond the Mediterranean, "pants became common among Roman soldiers and would continue to remain popular throughout the Byzantine period and beyond."