Hosting on Easter Sunday? These delicious dishes will feed a crowd with ease.
Hosting Easter dinner at your home can be such a delight, but it's also a daunting task. How will you feed (and please) all those people, plus your vegetarian niece? Never fear! We've collected our favorite Easter-inspired recipes from some of our favorite food fanatic bloggers to make your Easter dinner easy and unforgettable. (Seriously: We promise that none of these recipes will require you to hole up in your kitchen and miss the entire after-church egg hunt!)

Read more:
The surprising holiness of Easter eggs

With plenty of fresh and bright recipes to choose from below, you can't go wrong. And if you're not hosting? Choose one of the apps or desserts to bring along with you to help out the friend or relative who is. 
Appetizers
Blooming Spinach Artichoke Cups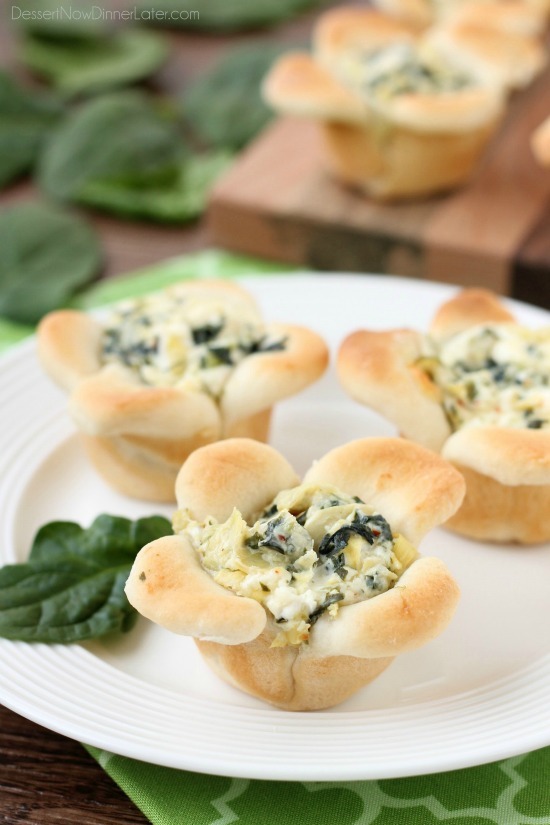 These mini-appetizers are a perfect way to combine a classic Spinach and Artichoke dip with a fluffy dinner roll. The floral-inspired design makes for an easy, tidy, Spring-y way to eat this familiar tasty appetizer. Find the full recipe here.
Veggie Bars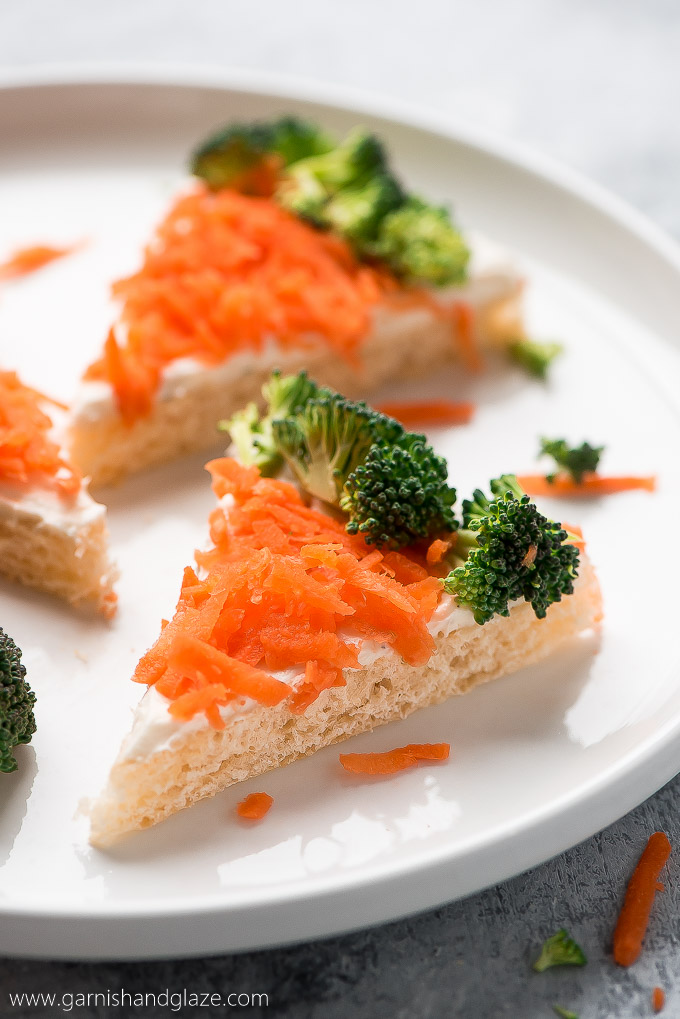 Need a clever way to get some veggies into your kiddos before (or after!) they feast on Easter candy? These adorable Veggie Bars from Garnish and Glaze might just be the ticket. A creamy topping on a dinner pastry, complete with fresh veggies and cut into a cute carrot shape, making these an adorable addition to any Easter feast. Find the full recipe here.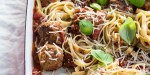 Read more:
Amazing vegetarian meatballs, burgers, and more


Main course
Herb-Roasted Tri-Colored Carrots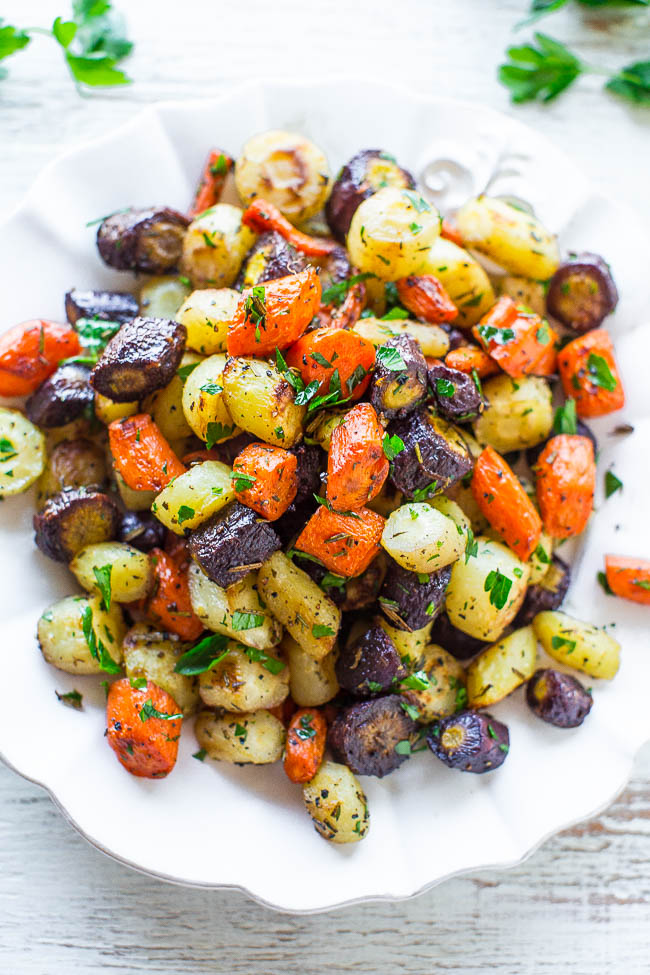 Averie at Averie Cooks may be known for her other-worldly desserts, but she certainly knows her way around a main dish as well. These gorgeous tri-colored roasted carrots are a simple and flavorful side dish that will pair well with just about any protein, but can also be served as a beautiful main course for any vegetarians coming to dinner. Find Averie's easy and delicious recipe here.
Bourbon Orange Glazed Ham
Why spend a fortune on a professionally-glazed ham when you can make a gorgeous looking one like this in your very own kitchen? Amber at The Chunky Chef says this is incredibly easy, especially if you buy a pre-smoked ham. A tangy, citrus-infused glaze will wow your guests and create an Easter ham to remember. Find the recipe for this beautiful ham here.
Pear, Date and Walnut Salad
A green salad is a must for any holiday meal, but it's not always easy to find inspiration past the typical romaine, cucumbers and tomatoes. This dish from Cookie + Kate does exactly that. The pears, dates and walnuts give this hearty salad a flavorful and fresh crunch. Find the recipe here.
Dessert
Easter Oreo Bark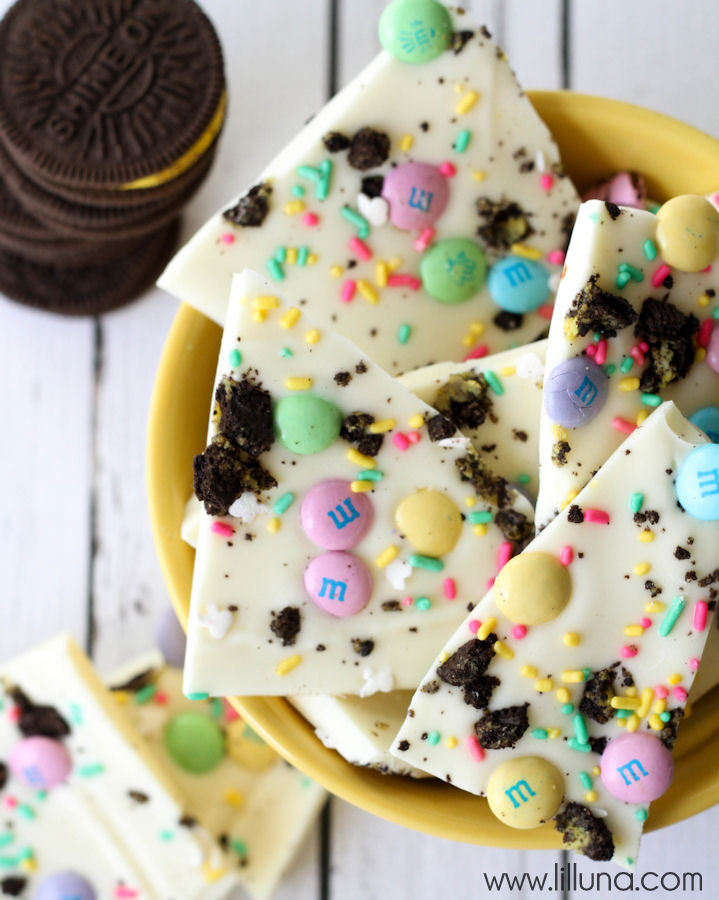 Filled all your Easter baskets and still have leftover candy? This colorful Oreo bark is the perfect way to use up all those extra colorful goodies, With only 5 minutes prep time and 30 minutes to chill, it's the perfect treat to make if you're short on time, and so fun to make that that the kids will want to help with it too! Full recipe available here.
Lemon Cheesecake with Strawberry Crust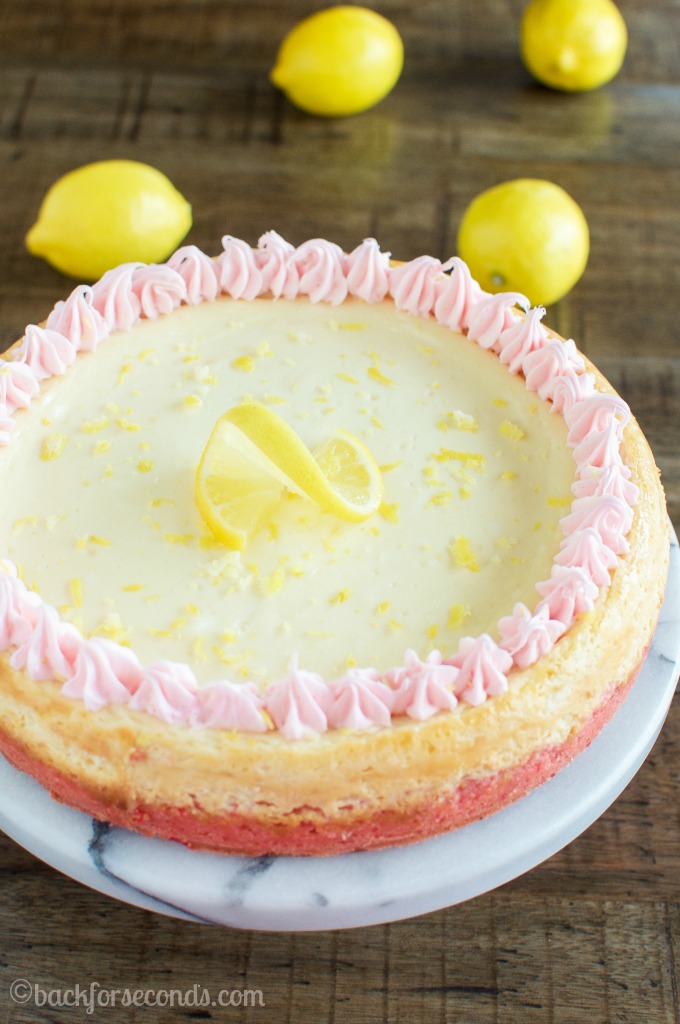 Spring is the best time to indulge in a citrusy, fruity cheesecake and this one is simple and just pretty, too! A wonderful combination of sweet and sour flavors, this dessert is light and refreshing. Just want you'll want to finish off a rich and decadent meal. Find the recipe here.

Read more:
Make these adorable Easter chick and bunny cookies

Pineapple Carrot Cake with Cream Cheese Frosting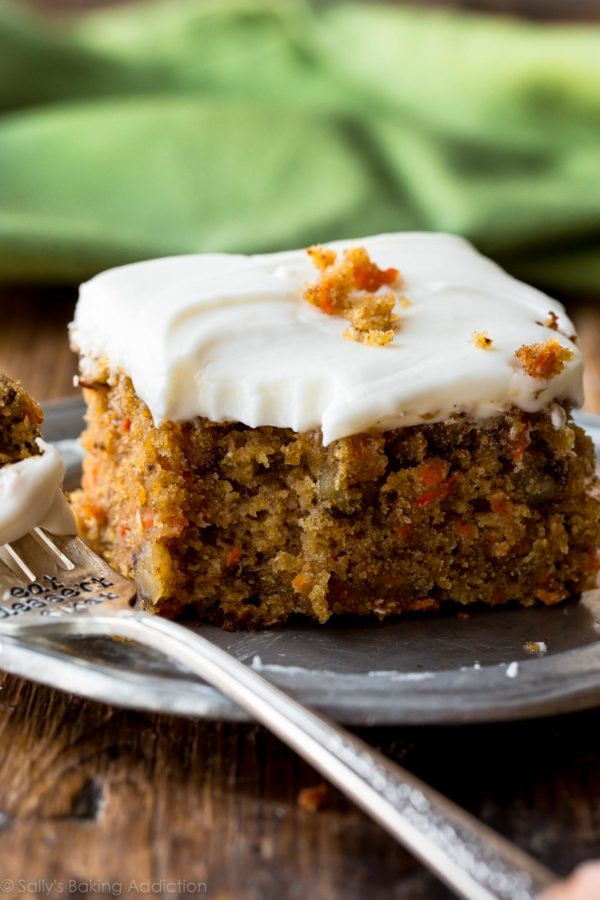 Is Easter dinner complete without a carrot cake? Sally at Sally's Baking Addiction is a legendary baker, and this carrot cake looks better than anything we could imagine buying in a store. With a pineapple twist and some lovely cream cheese frosting, this is no ordinary Easter cake! We can just hear the eager applause, oohs and ahhs as you set it down in front of your guests … Find her recipe here.