In our shared commitment to leading God-centered lives, each of us must daily ask ourselves one question.
[We were so taken with Rabbi Daniel Cohen's Fast Take Interview on What Will They Say About You When You're Gone? that we asked him to share some thoughts during this holy season of both Passover and Easter – Ed.]
As an Orthodox Rabbi, I am deeply devoted to the ritual and theology of Judaism and yet the more I grow and learn, the more I realize the benefits of fostering partnerships to mobilize around unifying themes in our faiths. Perhaps the journey was destined from a young age.
I grew up in Atlanta, the son of an Orthodox Rabbi. I was educated in Jewish day schools and was raised in a home radiating with the rhythm of vibrant Jewish living and learning. Ironically, at the entrance to our street, High Haven Court, was a church and we lived across the street from the parish and the pastor. On occasion, I would shoot hoops with the pastor's son. However, it was not until decades later that I truly learned of our shared values across the faiths.
In my current role as senior Rabbi of Congregation Agudath Sholom in Stamford, Connecticut, I have developed friendships with Christian clergy and most notably, a radio show with a Presbyterian minister. I have learned that our shared Judeo-Christian roots hold the key to personal renewal, character, and mending the world. Of course, each faith possesses unique traditions, theology and approaches to life and they should be cherished and celebrated. Yet, when we mutually respect our differences, it fosters the trust and motivation to amplify our shared aspirations and ideas. The world needs faith. The world needs hope and love. Both Judaism and Christianity seek to elevate and inspire every human being towards Divine living.
In the wake of the convergence of Passover and Easter, and the message of God's unconditional life, and new chances, we pray that our shared tenets animate our lives.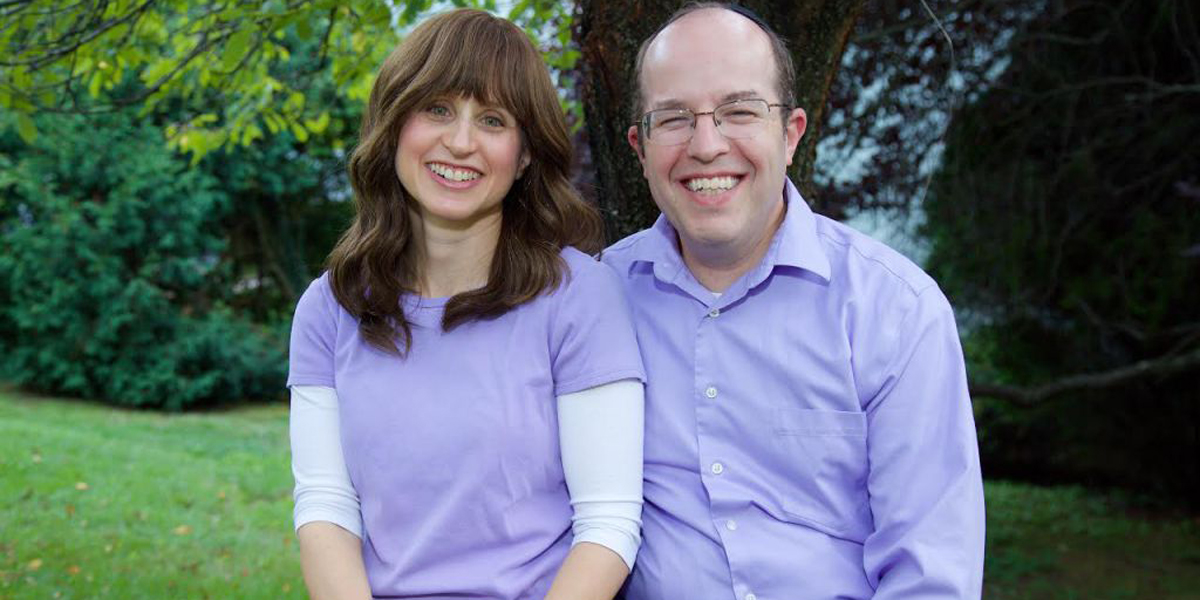 The holiday of Easter follows a 40-day period and Yom Kippur, the Day of Atonement, follows a 40-day period, each marking an opportunity for personal transformation. The mechanisms for achieving forgiveness are fundamentally different, but both speak to the Divine spark in humanity and our ability to repair our ways and receive a new lease on our spiritual life. Every morning, we affirm that God loves us and believes in our capacity for holiness and realizing our Divine potential. Never give up on yourself. We are all programmed for greatness.
In our shared commitment to leading God-centered lives, the question to ask ourselves every day is whether we live for our own glory or for God's. In the words of  Pastor Greg Doll, my radio co-host, every day we play to an audience of One. This sentiment is stated clearly and emphatically in the beginning of the Jewish daily code of law. Remember that God stands before us always in private and public.
Finally, we people of faith are energetically committed to mending the world, still broken. We are enjoined with the mission of building a society based on love of God, love of your neighbor and love of the stranger.  There is no nobler and holier cause than to fight for human rights, dignity, respect and equality.
We must build communities of consciousness. All of us must raise our voices to fight for all faiths to live without fear, and work together with all faith communities to harness our united voices against all forms of racism, and stand resolute in the face of evil that threatens our world.
In the words of Rabbi Jonathan Sacks, "The great challenge to religions in a global age is whether, at last, they can make space for one another, recognizing God's image in someone who is not in my image." As bearers of that mission, our communities of faith are called upon not only to fight the darkness but also bring the light. Each of us is a moral agent, and that in this lays our unique dignity as human beings; we are obligated to bring heaven down to earth.
God promises us a guarantee that if we embrace our mission, united around our shared values … we will be refreshed in our task every day. As the prophet Isaiah states, "Those who trust in the LORD will find new strength. They will soar high on eagles' wings … They will run and not grow weary. They will walk and not grow faint."