Because I AM that man.
My greatest fear used to be the idea of becoming an ordinary guy with a day job and a mortgage.
When I think of my future, I've always thought of it in very documentary-worthy way: something to behold, full of action. But, lately, I've realized the truth: I'm becoming more and more ordinary with each passing year. And, weirdly, I'm okay with it. I even take an unexpected pride in my quiet little life; the glowing normalcy of it all.
But how did I get so run-of-the-mill? Well, it all began with a girl named Meghan and some wedding vows. After that, it was a slow, steady and happy progression toward the white picket fence existence that we've now both grown accustomed to. And we didn't even have a wild honeymoon.
When I tell people this detail — that Meghan and I just stayed at a casino in Iowa for a few nights — they seem dumbstruck (and dare I say a bit offended). But it suited us completely. We spent the time contemplating what had just happened to us, and letting the immensity of our wedding vows sink in over a couple glasses of Iowa-made limoncello drinks. Then we packed up, went home, and got to work living those vows, as well as preparing to start our new life as missionaries.
It was pretty official right then and there: We were boring.
And, yeah, we've stayed that way. Most weekends we merrily live out what many people would deem an unexceptional life. (Don't believe me? We've lived in Orlando for two years and have yet to go to Disney.) And — don't get me wrong — I love the life we've made together. Truly. But I'd be lying if I didn't admit to a small lingering sense of guilt that my ordinary days don't match the adventure-packed days I'd once dreamed of. Why isn't our life more adventurous? It certainly doesn't match up so well with my friend's Facebook feeds. Am I a dud? What am I doing wrong here? These are the questions that knock around in my head from time to time, and I imagine there are plenty of modern men who've felt the same way.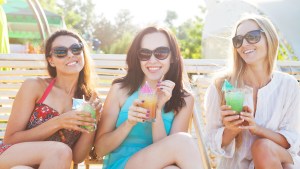 Read more:
6 Ways to kick friend-envy to the curb
Recently, I was confronted by these same questions after reading this incredible article (which is really more a call to action), by Ann Voskamp. In it, she implored young men to aspire to a surprising personality trait: being boring.
I know what you're thinking: Boring? Really?
To which Ms Voskamp has a reply: "You boys ask it so incredulous, like there's a manual for this kind of holy."
So, yes, she means boring in the most boring sense of the word: normal, ordinary, even monotonous. And she truly believes it's an attractive quality. To me, it feels like she's alluding to a Pioneer-days kind of boring. Maybe because Meghan is a big Laura Ingalls Wilder fan, and has been reading the Little House series to our girls. But it seems to fit.
My wife always marvels at Pa, who wakes up each day and with no formal academic education, he educates his family in the practice of gritty, ordinary love. Voskamp speaks about this kind of simple service in her article. And the modern translation of this love is just as hum-drum and un-glamorous: We provide for each other by plunging toilets and performing an endless stream of household chores. This kind of living is what Ann calls "the fluid life," which I find to be such a vivid and true description of my own existence.
We plug away as best we can. And we love each other. But it's true that our "pioneering" doesn't look as romantic as Laura Ingalls Wilder describes it. (Plungers and dirty dishes just aren't that sexy.) If it had more sparkle, this way of life would probably have a few more followers. Our lives are decidedly not viral. No one would be particularly interested in stepping into it.
But to quote Mrs. Voskamp again: "… viral is closely associated with sickness — so don't ever make being viral your goal. Your goal is to make your Christ-focus contagious — to just one person."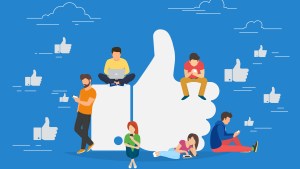 Read more:
10 'Commandments' for being a positive social media user
I don't read her words as an invitation to be a reclusive couple, far from it. I don' want to severe ties with friends and hide away from the world. I see her statement as a clarification: a laser-focus on my main mission in this world: my family, my love, my God.
It culminates in this passage from the article, which I feel is worth quoting at length as a kind of mandate for all of us shame-faced, thrill-seeking, well-intentioned, but often misguided men:
I'm praying, boys — be Men. Be one of the "boring" men — and let your heart be bored into. And know that there are women who love that kind of man.The kind of man whose romance isn't flashy — because love is gritty. The kind of man whose romance isn't about cameras — because it's about Christ. The kind of man whose romance doesn't have to go viral — because it's going eternal.
At some point over the decades, I think our culture began to devalue the blue-collar in favor of the white-collar. We traded our calluses for power suits. And I think a mentor of mine summed up this mentality nicely: "If you want to emasculate a man, give him a desk job."
Well, I have desk job just like many of you. But I've come to realize that it doesn't need to bleed us of our strength, or foster a need to escape from reality. We don't need to manufacture an outward appearance of health and perfection of our family for others, because I think that's how families quietly waste away.
So here's my advice: Don't escape. Don't run. We aren't chained to our desks just because we work at one. And our homes are the real battlefield; the place where we most devote our energy to. I've got gritty, blue-collar seeds to s0w, whether it's my daily prayers or shoveling the driveway, running an emergency errand, or whatever other countless list of tasks I may have on my household to-do list. Because those are all preparations for greatness. And I'll reap the fruits of my labor as I see the state of my relationships strengthen, and the character of our children develop.