The mom of 9 proves that being a mom doesn't mean you can't still fulfill your dreams.
American R&B singer Keke Wyatt may be famous for her chart-topping singles and TV appearances, but lately she's been inspiring others with her words on family, marriage, and motherhood.
Along with her beautiful, blended family, the mom of nine is showing the music industry (and the world!) that being a mom doesn't mean you can't fulfill your dreams – and that motherhood and parenting are talents in and of themselves, too.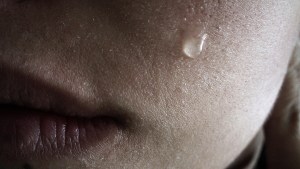 Read more:
I found a receipt for an abortion in my daughter's trash. What should I do?
Keke started recording songs and singles when she was only 15 years old. In ­­­2000, Keke's family started growing right when her career took off — and her producers thought the timing couldn't have been worse. They advised the young pop star to get an abortion and focus on making and producing her music instead of babies. Keke thought differently.
Keke recently toldThe Christian Post, "I had just gotten married and [started] my career all in the same year. The people I was working with tried to get me to get an abortion and I was like, 'Excuse me!'" she told the outlet. "They were like, 'It's going to end your career.'" Keke proved them wrong, giving birth to her baby and continuing her career in the music industry while being a mom and wife, too.
Giving birth to her baby didn't change Keke's passion for music or her passion for life. She said, "So, I gave birth and after I gave birth I was Keke Wyatt, and I'm still Keke Wyatt."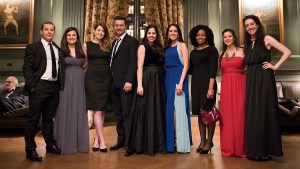 Read more:
New anti-abortion organization 'Pro-Life Future' speaks for people in their 20s
Keke knows her singing isn't her only talent — although her soulful songs have landed on the charts on Billboard Magazine. But something that she is even more passionate about is her children and parenting. After marrying­­­ her husband, Michael Ford, their family has now grown to nine children.
"I think I have an anointing on motherhood. I know it sounds funny, but I really think that it's a gift of mine," she told The Christian Post. "That's one of my many gifts and talents. It can be difficult, but when you love something and are passionate about it, it's not really that hard."
Keke said she doesn't think for a second that her family got in the way of her career as a singer and songwriter. She trusts that God will help her live out his plan for her life, saying, "If that's what the Lord had for me from the very beginning, there's nothing nobody can do and nobody can say."
Her latest album, released in 2017, is called Cover, where she remakes hits like "I'm Going Down" by Mary J. Blige and "Diamonds and Pearls" by Prince. She appeared on three seasons of R&B Divas, as well as Marriage Boot Camp: Reality TV Stars in 2016.  
Congratulations, Keke!