Why are we so reluctant to look a fellow human being in the eye and say "I'm hurting"?
Whether I'm struggling with mental or physical illness, with a failing spiritual life, or with a tough set of life circumstances of any sort, it's stupidly hard for me to just admit that I'm suffering. If you ask me how I'm doing, I've noticed that my instinct is always to hide the fact that I'm not doing well.
I started paying attention, and noticed that a lot of people do the same thing. Ask how somebody is doing, and you'll either get "I'm fine," or "It's been a hard day, but … it could be worse," or "… but I'm hanging in there," or "… but it's not so bad." If a person acknowledges the suffering at all, they immediately tend to backtrack, and try to minimize it.
Why are we so reluctant to look a fellow human being in the eye and say "I'm hurting"? Part of it has to do with what I'm starting to refer to as "the Cult of Positivity." Now, as an antidote to complaining, or self-pity, a healthy dose of looking on the bright side might be just what we need.
But more and more often, "having a positive attitude" is being touted as as universal cure for what ails you, and it's making our society a more and more isolating place.
Say you get the flu. Well, you're not going to be able to get better by sheer force of good feelings, but what if you choose to look on the bright side, to focus on the silver lining that every cloud has? Think how glad you are not to have cancer. Think how nice it is to have a chance to lie in bed and read. Then, sure, you'll still have the flu, but you won't still be unhappy. You can't control your circumstances, but you can still choose to be positive, so that no matter what life throws at you, you're golden.
Essentially, an attitude of infinite positivity promises to protect you from any suffering, ever. Because you can't suffer if you're happy, and if you're positive enough, you'll always be happy.
Of course, there are some implications to this way of thinking that are ugly as hell. I mean that literally. The Devil is called "the accuser," and the belief in the unbounded power of positivity to shield you from suffering has a way of making you into an accuser too. Because if you can protect yourself from pain by sheer force of attitude, then that means if I'm suffering, it's my fault.
No wonder it's so hard to admit it when we're in pain.
The thing is, it's so comforting to be able to blame somebody for their sufferings. If it's their fault, for not trying hard enough, for not trying this or that solution, then we have the assurance that we ourselves are protected. But the price we pay for that phantom security is the isolation of our hurting brothers and sisters.
Read more:
Pope Francis: Christians Must Guard Against Slyness of the Devil
I've stopped saying "I'm fine," to people, unless it's clear to me that they aren't really interested in how I'm doing. I've stopped qualifying my statements. Sometimes my suffering is my fault; sometimes it isn't. It's still suffering. As long as we keep buying into the idea that suffering is something to be ashamed of, all we are doing is making it that much harder for people in pain to be heard, and healed.
Suffering is unattractive. There's no getting around that. Happy people are more fun to be around, and healthy people can do more than sick people. Suffering is scary, because encountering it in another reminds us of the awful possibility that the same thing could happen to us.
But what if we started admitting our weakness, admitting our humanity, and all that comes with it? What if we didn't try to hide behind the facade of being "fine" when we're anything but fine?
I'm not advocating spouting off about your troubles to random strangers, but what about just being honest with the people who love us? Each small act of vulnerability contributes to making our society that much more compassionate. I want to live in a world where people can say "I'm in pain" without having to hear, "Well, that's your fault." That's never going to happen if we insist on positivity at any cost.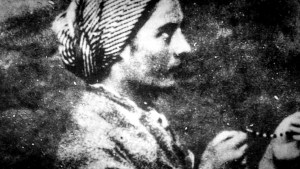 Read more:
Suffering today? Pray this prayer from St. Bernadette