It's not easy to admit that we react this way, or that we sometimes want our loved ones to suffer.
More than once, consciously or not, we all have made someone we love suffer. Surely, on more than one occasion we have lost our temper and shouted at our children, or we have said unpleasant words to our spouse. This alone would be forgivable, but there are also times when we wish our words or actions would hurt someone; we would like them to feel bad for a moment (although of course, once we calm down and start to reflect, we begin to have our regrets).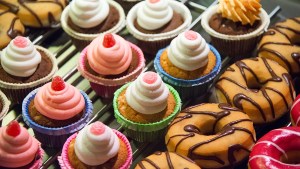 Read more:
Another way to use a wall: Showing kindness to strangers
It's not easy to admit to having such intentions, because if we love someone, can we really want them to suffer? This seems unacceptable, but it is totally natural and universal. From time to time, we all get carried away by our emotions. So, instead of losing time and energy feeling guilty, it is better to take advantage of these opportunities to start making changes.
Much time and attention is dedicated to the needs of victims of violence. If something happens to us, we can find an ample supply of information about how to deal with it, and what steps we need to take (both on a psychological level and on a legal level). Obviously, violence is a serious problem, and it is necessary to raise public awareness of this subject. Nevertheless, there is a shortage of advice for people who tend to be aggressive or who might even be violent in some way, and who want to change.
If you think that this applies to you in any way, this advice is for you:
Step 1: Accept it
All too often, acceptance is thought of as equal to tolerating abusive behavior (whether dealing with acceptance of one's own behavior or that of another). Consequently, very often we prefer to alternate between downplaying the facts and making excuses for ourselves — "I was being provoked, so I had the right to react" — and torturing ourselves with feelings of guilt (with the consequent negative self-descriptions), instead of simply accepting the facts.
This is what acceptance means:admitting to oneself that the situation is real, without making an initial value judgment. Not only does acceptance not mean a lack of response to the situation, it is what makes an adequate response possible. Attempts to ignore, excuse, or judge the behavior generally have the opposite of the desired effect — instead of helping, they end up increasing internal conflict, and therefore decreasing control over aggressive impulses. Only when we objectively accept the fact that this behavior is happening will we be able to take measures to change.
Step 2: Observe the causes and be compassionate with ourselves
Sometimes we do bad things, but that doesn't mean we are bad people (especially if, at some point, we have reflected on our behavior as we are now). So, instead of focusing all our energy on condemning ourselves, it would be good to think about what causes us to behave that way. We can search for the causes in two places: the present and the past.
Looking at the present allows us to identify the so-called "triggers" that unleash our undesired reactions. Of course, we're not talking about freeing ourselves from responsibility and blaming someone else for our own behavior.
Nevertheless, identifying triggers helps me to understand the mechanism better — when, for example, I realize that I react badly when my spouse downplays my achievements, or speaks badly of my friends or acquaintances. Consequently, I can stop my reaction before it reaches the point where it becomes much more difficult.
Read more:
Here's why you may want to kick something some days (VIDEO)
Looking at the past helps us identify the way our early experiences formed us (for example: it bothers me a lot when someone tells me what to do, because when I was growing up, my mother ordered us all around and didn't take into account our needs; a similar situation triggers similar feelings, but they are no longer appropriate, because no one is threatening my autonomy).
Our early experiences can also determine our reactions in the present. If shouting was the way problems and misunderstandings were resolved in our home when we were growing up, and insults and humiliation were a standard form of communication, then similar behaviors will inevitably rise to the surface when we are under a lot of pressure (frequently, contrary to our best intentions).
When we understand that our actions are not the result of ill will, but of not having the opportunity to learn (or at least, to consolidate) proper patterns of behavior, a great part of the tension will dissipate. And then, we just have to find — and put into practice — new ways of resolving these situations, to substitute the old ways.
Step 3: Find strategies that help us deal with the problem systematically
In this stage, we have to work on two aspects. The first is relationships. It is important to learn how to express emotions, needs and expectations constructively (clearly and directly, but trying not to hurt other people). To this end, communication training can be helpful.
Sometimes, it can be very helpful to define contingency plans, such as leaving the room or the house as long as our emotions are so strong that it seems impossible — or very difficult — to restrain our aggressive reaction. Continuing a conversation in this condition generally doesn't lead anywhere good. It's better to give ourselves time to cool off and distance ourselves from the situation, so we can return to the conflictive topic later on, with more calm (if it's still necessary).
The second aspect consists of taking care of our emotional well-being each and every day. It's important to realize that anger never goes from zero to ten in a matter of minutes. First comes irritability, then annoyance, and then anger that gets stronger and stronger. Over time, it can become rage, and this only leads to aggressive reactions (at this stage, control is generally no longer possible). So, if we explode like gunpowder, it's most likely the case that we are accumulating negative feelings and have no systematic way of releasing them.
Read more:
Why I Will Keep Fighting the Culture War About Sexuality
Consequently, when working on reducing our aggressive reactions, it is very important to develop the ability to regulate our own emotions habitually. To this end, it is very useful to find enjoyable activities that we are passionate about.
At the same time, it is a good idea to work on an interior monologue that will relax us at moments of difficulty. How? Preferably in a neutral situation (when we feel relaxed and we have a few minutes for reflection), we can stop to think of — or better yet, write down — messages that could help us (for example, "breathe deeply," "stay calm, there's nothing wrong"). If we practice phrases like these while we are calm, there is a high probability that we will be able to use them in tense situations.
Another good idea is regular exercise (in whatever form we like), which helps reduce tension and lower our habitual stress level.
If we can put at least a few of these tips into practice, it is very likely that the number of aggressive behaviors in our relationships with those around us will be significantly reduced. As we do this, it is important that we observe and appreciate even a slight change.
We should not expect an immediate transformation. Remember that our bad habits have persisted for many years, and changing them into something new will also require a bit of time. Putting pressure on ourselves will not help to keep the peace; it will only intensify our stress and negative feelings. So, start being nice to yourself, and the people you love will certainly benefit as well.
This article was originally published in the Spanish edition of Aleteia.