If we go all in, marrying the idols of today, we'll find ourselves divorced tomorrow.
The dress: Is it blue or white? April the giraffe. Brad's wife. Kim K's latest self-promotion. If you spend much time on the internet, you likely know what each of these words/phrases refers to.
For some reason, Americans (at least) tend to hop from one crazy internet obsession to the next. Some random event becomes the next thing we have to be obsessed with. We talk about it, tweet about it, and argue about whatever the hot topic is. Why?
Is it just another sign of how feeble-minded the next generation is, how short their attention spans are, and just how bad the future of humanity looks?
I think that's a terrible assessment. Here's why.
While we may have more evidence for humanity's obsessions thanks to the internet, I don't think previous generations have been free of mindless time-wasting. Perhaps they had less time to waste, but the impulse to while away the hours on something trivial is not new. It's human nature, and human nature doesn't change.  
In fact, St. Augustine himself gives us quite a clear record in the Confessions of how his heart wandered from one obsession to the next: Gnosticism one day, poetry the next, rhetoric, logic, philosophy. He lived the high life for quite a long time, and showed no signs of slowing down. But one day he found a mysterious encounter with the faith of his mother, Monica. And, from then on, well, the rest is history.  
The theologian Garrigou LaGrange once noted that "As soon as a man ceases to be outwardly occupied, to talk with his fellow men, as soon as he is alone, even in the noisy streets of a great city, he begins to carry on a conversation with himself. If he is young, he often thinks of his future; if he is old, he thinks of the past and his happy or unhappy experience of life makes him usually judge persons and events very differently …"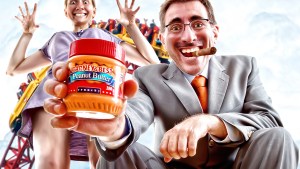 Read more:
Are you addicted to the noise of the world? Here's one simple solution
The dialogue about our true selves, our real weaknesses, and our deepest desires is a challenge for our complacency. Many of us (and perhaps more of us in the contemporary experience) find this conversation deeply unsettling. So we shut it out. We can't stand to face that deep pondering discussion about what's really and ultimately valuable. We don't want to think about what our life looks like, where it's going, etc. We especially don't want to face our sinfulness.
The unavoidability of thinking about life's deepest meaning, however, doesn't stop us from trying to ignore that interior conversation. Many of us think that if we can just manage to keep our lives full of noise and distraction, then maybe we can get away with not having to think about the questions that really matter.  
I would suggest that, yes, perhaps the internet makes this easier. Finding the latest Twitter cause to rally behind, or the latest raging Facebook debate, can give us something to direct our energies to. And it can look particularly like a modern phenomenon. But make no mistake, this is the human move.  
Read more:
How to practice Catholic mindfulness
That is, it's very much a feature of our fallen nature, of concupiscence, to try and hide from God. This was after all Adam and Eve's strategy in the Garden. After the Fall, they hide from God, without perhaps thinking that He might find them anyway.
What this running-away-from reveals, though, is the futility of it all. Fulton Sheen once wrote that the history of salvation is not so much God searching for man as man searching for God. If we give up looking for Him, He comes to find us. And if we try to run away or shut him out, He can break past all of our distractions and find us in those moments of silence.  
But it doesn't have to be this way. The saints all show us that if we truly want to live integrated, and fulfilled lives, we ought to have only one obsession: the God who called Himself the way, the truth, and the life (John 14:6).  
We won't find life "to the full" (John 10:10) by jumping from one obsession to the next. If we go all in, marrying the idols of today, we'll find ourselves divorced tomorrow. But by listening to God in the still, gentle voice, and pouring our hearts out to Him, we can finally find what we've been looking for, or perhaps, what we've been running from.