Here's a different perspective than what you may have grown up with.
After receiving gifts that warrant thank-you notes, people tend to fall into one of three categories: the thank-you card composers who hand write and mail personal notes of appreciation to each and every gift-giver; the more modern and efficient timesavers who email their thank yous or send out duplicates of some general expression of gratitude to everyone; and those who completely neglect to produce any token of gratefulness after receiving the present.
Surprisingly, even in our fast-paced, technology obsessed culture, most people consider the first group's custom of hand writing notes to be the only truly classy one and the third to be a bunch of downright self-absorbed, bad-mannered buffoons. As one writer put it, "When someone spends both time and money to select and send something special, there's really no excuse for not spending 10 minutes and a 49-cent stamp to acknowledge it."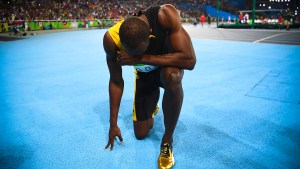 Read more:
How to exercise "the discipline of gratitude" throughout the New Year
Those with this mentality may be tempted to take it personally when they give gifts that are not acknowledged by a grateful note in their mailbox. It's easy to condemn people who, for whatever reason, fail to practice this habit, especially if we've thoughtfully composed thank-you cards recognizing their gifts to us in the past.
However, a more forgiving outlook is necessary here, and it's not one that simply says, "I forgive you." Instead, we owe it to our loved ones to give them the benefit of the doubt and realize that when it comes to thank-you notes, there are multiple perspectives.
For starters, the official etiquette determining when a thank-you card is necessary, at least as far as millennials are concerned, has loosened over the years. Lizzie Post, great-great-granddaughter of the famous etiquette expert Emily Post and coauthor of Emily Post's Etiquette (18th Edition), explained to AARP, "A verbal thank-you suffices if a gift is opened in the presence of the giver. But if the giver is not present, then a note of gratitude is required." As she and many others today see it, "A thank-you note lets you know two things happened: The gift arrived, and it was appreciated."
Read more:
Generous people often have their families to thank
Despite this, of course, many people still choose to send out official thank yous to their party guests who came bearing gifts. However, as far as officially documented rules of decorum are concerned, doing so is not a necessity of etiquette as long as the giver was thanked in person.
Another aspect to consider is that although a lot of us were brought up to prioritize sending out thank yous, many people's parents didn't raise them with the same mentality. Perhaps their mother's love language, or preferred method of expressing affection, was not words of affirmation and as a result, writing thank-you notes never came naturally to her. If the importance of thank-you notes wasn't emphasized by someone's parents, it's not likely to make it's way onto their list of priorities any time soon. "Habits are contagious; passed from parents to children, good or bad," according to Thomas Corley, author of Change Your Habits, Change Your Life. So before we deem people neglectful of a crucial habit of decorum, we need to remember that in their mind, it might not be all that critical.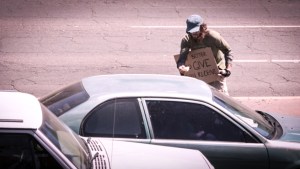 Read more:
WATCH: "Homeless" man surprises drivers by handing out cash
Regardless of the possible reasons for some people's failure to send out thank yous, the bottom line is that we should not be giving gifts with the expectation of receiving gratitude anyway. True love and generosity are purely for the sake of giving and enriching another's life; they're not contingent upon receiving something in return, even an expression of gratitude.
As the age old "Love is patient, love is kind" Bible verse from 1 Corinthians reminds us, love is not self-seeking. So in acts of love, including gift giving, we shouldn't be seeking anything in return. As writer Victoria Fedden wrote in telling moms that she never expects a thank-you note after giving them a gift or doing them a favor, "You have enough on your plate, so I'd like to remove one little thing from your massive to-do list. Think of it as an extra bonus to the gift I gave you."
Ultimately, the sweet art of writing thank-you notes is certainly not obsolete, but it's not a strict determinant of a person's goodness, either. Yes, it's heartwarming and affirming to receive a thank-you card for a gift, but not receiving that card should change nothing as far as our eagerness to give or gladness in having done so.
As Fedden so eloquently stated, "I already know you're grateful, and most of all, I do favors and give gifts because I think you're amazing, not because I'm looking for acknowledgement."