If not for the efforts of a few caring volunteers, these seniors would have nowhere to go.
Shockingly, poverty in Myanmar (formerly Burma) has driven its people to abandon their elderly.
Sick and unable to take care of themselves, older family members are often abandoned on the side of the road, at railway stations, or even in cemeteries.
There are even reports of the elderly, left to die, bloodied and beaten atop garbage heaps.
With little to no government help for the elderly, senior citizens have to rely on family members to take care of them, and reports of the abandoned elderly are on the rise, according to a report at Channel News Asia (CAN).
Daw Khin Ma Ma is one of a few individuals who have stepped forward to help these sick elderly live in comfort for the last days of their lives. She is the vice-president of Twilight Villa, a nursing home in Myanmar, which takes in the abandoned elderly when nobody else will.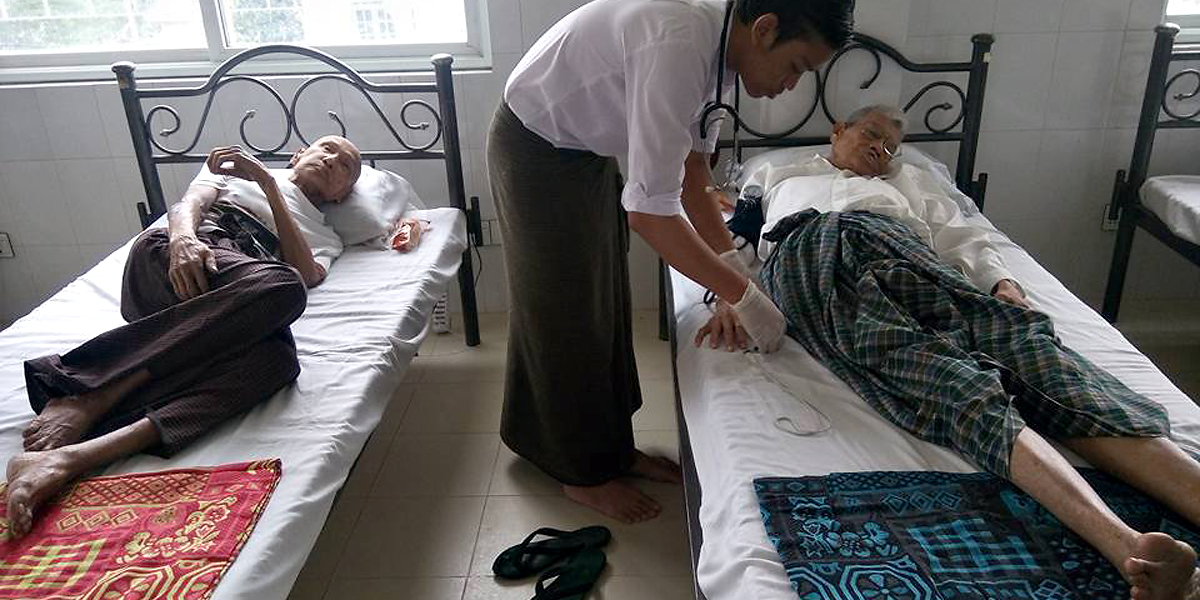 "These grandpas and grandmas at our nursing home have been cast aside at hospitals and under bridges like rubbish," she told CNA.
Some are dumped because they have had a stroke or suffer from dementia, and have little memory of their identities. "When we ask them where they live, they would say, 'a market is near my house, and I have little grandchildren'. If they could remember more details, we would surely send them back," she said.
The home, which only accepts the infirm who are over 70 years old, opened in 2010 with just eight senior citizens. Today has a capacity for 70 people, and thanks to the contributions of generous donors, the home operates out of a modern building with an intensive care floor.
The group "Save the Aged" has also been a leader to in helping the abandoned elderly. Started by a group of 15 young people troubled by what they saw happening, it began with a social media campaign launched to raise money for a nursing home, which opened in 2015.
What these volunteers, many of whom have no medical training, lack in experience in taking care of the aged, they make up for in dedication to their cause.
Resident Daw Kyi Kyi Khin, 85, was living alone without any means of support beyond an occasional donation, when some Save the Aged volunteers brought her to the home.
She told CNA: "Now I live peacefully here and I have nothing to worry about. They treat us like their own parents or grandparents."
Read more at CNA, which is featuring a series on the issues of elderly poverty.