Photo of the Day: May 2, 2017
Red Bull Illume Category finalist 2013 Illumination | Photographer: Jody MacDonald | Athlete: Gavin McClurg | Location: Bazaruto Archipelago, Mozambique
Photographer's comments:
"In the fourth year of a five-year world kiteboarding expedition, we sailed 600 miles across the Mozambique Channel from Madagascar to the Bazaruto Archipelago, off the southeast coast of Mozambique. It's considered one of the most beautiful destinations on the African continent. As we made landfall, a massive 20-mile sand dune grew off our bow. No words were said, everyone just ran for their wings.
The east side of the dune juts out into the Indian Ocean at a perfect angle for paragliding a few hundred meters above the sea. The hard part was getting there as there is a huge shore break that denies access to the beach. So we plotted our attack at low tide. Keeping the dinghy ashore wasn't an option so we anchored it a hundred meters off the beach. In no time we were soaring and exploring a place by air that had never previously been flown. It is the stuff that even vivid dreamers cannot imagine and as a photographer it was perfection. The way the light danced and played along the sand was mesmerizing.
It was perfect until we spotted our dinghy washed up on the beach. By the time we reached it, there was no obvious damage but we would still have to wait again for low tide to make any attempt to leave.
We ended up sleeping on the dune that night in our paragliders and awoke again the next morning to more perfect flying conditions. Being quite possibly the most playful and stunning soaring site on the planet, we had to keep flying. Only after we were sunburnt, exhausted and dehydrated did we manage to get the dinghy through the shore break and back to our catamaran."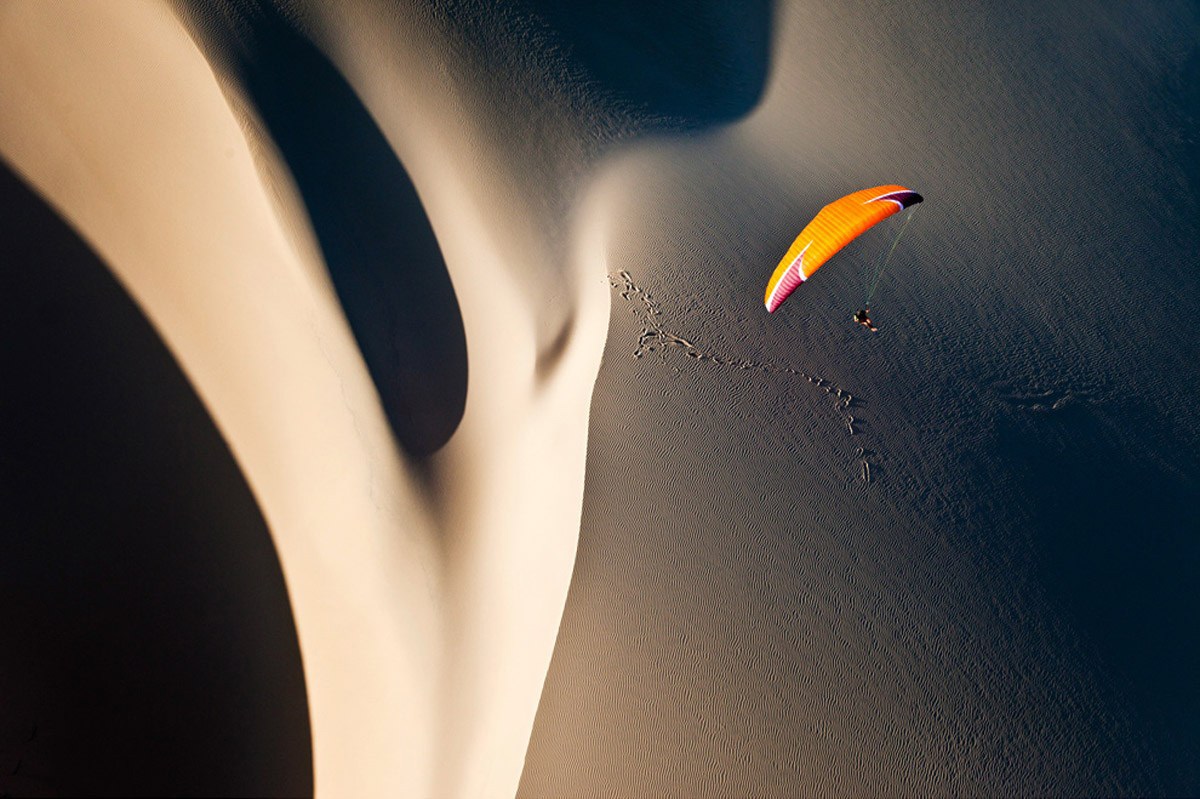 Launch the slideshow
About the Photographer: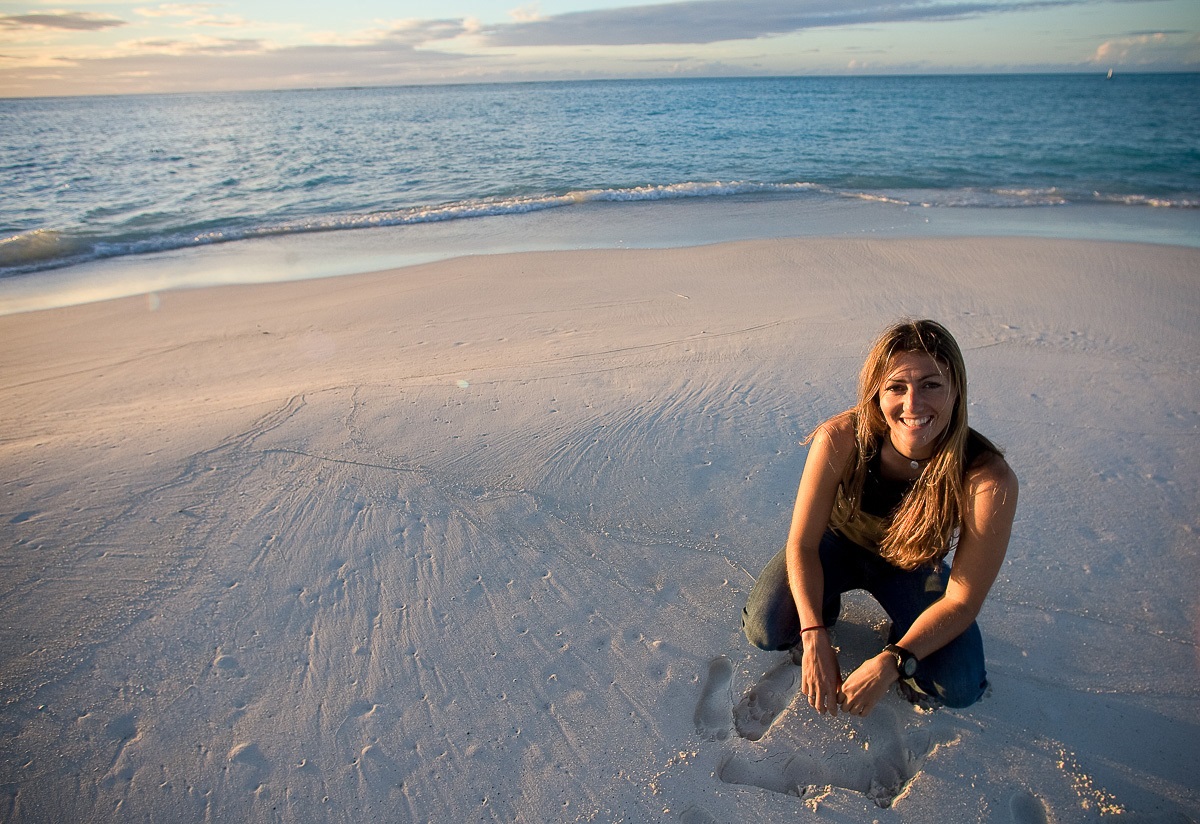 Judy MacDonald:
"I am a documentary and adventure sport photographer. I grew up in Saudi Arabia and it instilled in me a penchant for adventure and interest in different cultures. I began taking photography classes in university while I was majoring in Outdoor Recreation. I quickly fell in love with the medium as it allowed me to combine my two passions of art and outdoor sports in a very creative way. From that moment on, I would take my camera with me on all my outdoor adventures and my love for photography grew.
In 2004 I began sailing around the world and my photography progressed as I traveled and adventured in different countries. For almost a decade I have called a 60ft catamaran my home as I've sailed to the wildest corners of the planet on a global kiteboarding, paragliding and surfing expedition that's taken me to over 60 countries. This experience has provided me with an incredible platform to pursue my passion for photography in unique and inspiring environments.
Today, I live in the mountain town of Sun Valley, Idaho and work as a freelance photographer. I am currently a Nat Geo Creative photographer and some of my current clients include National Geographic, Patagonia, Leica and Ford."
~
Listen: there was once a King sitting on his throne. Around him stood great and wonderfully beautiful columns ornamented with ivory, bearing the banners of the King with great honor. Then it pleased the King to raise a small feather from the ground and he commanded it to fly. The feather flew, not because of anything in itself but because the air bore it along. Thus am I a feather on the breath of God. – Hildegard of Bingen