Far from a "cheap grace," Purgatory is the sensible and just means of becoming fit for the mercy we receive.
When Jesus walked out of the Tomb, he opened the door to Purgatory. We don't think about this when belting out "Jesus Christ is risen today, Alleluia," at least I don't, but we should. It's Gospel, as my Evangelical friends say.
I tried to write a new verse for the hymn. I got as far as "Jesus Christ is risen today, Purgatory is here to stay," and gave up.
Besides being Gospel, Purgatory attracts people to the Church, too. It supplies a need we all feel, at least when we're at our best. The Protestant C. S. Lewis saw this at the very end of his life. In his last book, Letters to Malcolm, he says that "Our souls demand Purgatory."
We want it. We feel the need of it. Lewis continues:
Would it not break the heart if God said to us, "It is true, my son, that your breath smells and your rags drip with mud and slime, but we are charitable here and no one will upbraid you with these things, nor draw away from you. Enter into the joy"? Should we not reply, "With submission, sir, and if there is no objection, I'd rather be cleaned first." "It may hurt, you know" — "Even so, sir."
He describes the experience in terms of the dentist's chair. "I hope that when the tooth of life is drawn and I am 'coming round,' a voice will say, 'Rinse your mouth out with this.' This will be Purgatory. The rinsing may take longer than I can now imagine. The taste of this may be more fiery and astringent than my present sensibility could endure."
Not cheap grace
Purgatory's not cheap-grace Christianity. We have our versions of that just as the Evangelicals do, with their get-out-of-jail-free conversions and wipe-the-slate-clean view of grace. The Evangelicals themselves accuse us of using the sacraments mechanically, and that can be fair hit. For that matter, we can think of Purgatory as the place we'll pay the bill for the indulgences we enjoy now. We can think, as the man with the high-limit credit card so often does, that we'll have no problem repaying the bill later.
I know that confession doesn't save me from the effects of my sins. But I feel as I leave the confessional that I've gotten back to square one. I tend to feel I'm a new man, not a forgiven man. I've gotten a tune-up, and though I still have the rust spots and the worn valves and the play in the transmission, I feel like I've just arrived on the lot from the factory with three miles on the odometer.
But sin hurts us and others, and we must do something to repair the damage, no matter how much God loves us. The early second century rabbi Akiba, the founder of rabbinic Judaism, knew that everything cost us. He compares our world to a store: "The shopkeeper gives credit; and the ledger lies open; and the hand writes; and whosoever wishes to borrow may come and borrow; but the collectors regularly make their daily rounds; and exact payment from man, whether he is willing or not."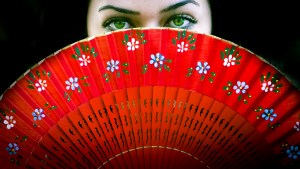 Read more:
The day I met the devil in a dime store
Fulton Sheen put it this way in his book Peace of Soul. We can't tell God "Sorry!" and forget about it. "All sin disturbs the equilibrium and balance of justice and love," he says, and we have to do something to restore the balance we've disturbed. Here's his image: "Suppose that every time a person did wrong he was told to drive a nail into the wall of his living room and every time that he was forgiven he was told to pull it out," he writes.
The holes would still remain after the forgiveness. Thus every sin after being forgiven leaves "holes" or "wounds" in our human nature, and the filling up of these holes is done by penance. A thief who steals a watch can be forgiven for the theft, but only if he returns the watch.
Most of us know that we're not doing adequate penance in this life. We know we're not saints. The saints are the clean ones. We want to do penance for the reason Lewis gives, that we want to be clean for the Lord who died for us.
The Purgatorian Gospel
I said that Purgatory was "Gospel" and that it attracts people to the Church. It's one of the great distinctive Catholic doctrines. You want the Purgatorial cleaning Lewis wrote about, come to the Catholic Church. Have we got a Purgatory for you. An Anglican like Lewis might appropriate it, even though his church officially denies, but that's a problem with Anglicanism. Very, very few of his Protestant followers will follow him that far.
But that instinct to be clean, to be really clean, to be squeaky clean, I think most people feel that. Not all the time, and often not even when we're as dirty as we can be. But sometimes, maybe most often when we've hurt someone we love. God who is good and loves mankind gives us what we want and need. And He gives it to us through His Church.
When you share your faith with someone outside the Church, you might mention Purgatory. He wants to be clean, too.
Read more:
3 Little-known details about Purgatory