Clear out the debris for clearer thinking and a sharper mind.
You probably already know by now that when you learn a new skill, your brain creates new neural pathways that get stronger the more you practice. But have you ever wondered why you forget old skills that you haven't practiced in a while — like how to conjugate French verbs?
Turns out, it's because your brain has a delete button and once you learn how to use it, you can clear detritus and focus on strengthening the neural circuitry that matters most to you. Anonymous explained the science behind it and strategies to optimize this potential in a recent post:
Imagine your brain is a garden, except instead of growing flowers, fruits, and vegetables, you grow synaptic connections between neurons. These are the connections that neurotransmitters like dopamine, seratonin, and others travel across. "Glial cells" are the gardeners of your brain — they act to speed up signals between certain neurons. But other glial cells are the waste removers, pulling up weeds, killing pests, raking up dead leaves. Your brain's pruning gardeners are called "microglial cells." They prune your synaptic connections. The question is, how do they know which ones to prune?>>
That's some really neat science, but does it mean anything for us practically? Does this process just happen spontaneously, or is there something we can do to make sure our microglial cells are pruning effectively and that the right synapses get the axe?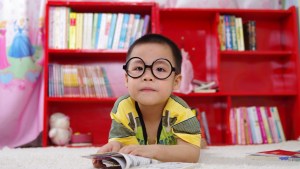 Read more:
How you read to your kids can change their brains (for the better!)
Yes to both, actually. First things first: make sure you're getting enough sleep.
Especially when you're first learning something, your brain builds lots of hasty, slipshod connections. When you go to sleep, your brain cells shrink by up to 60 percent to make room for the microglial cells to come in, prune away the waste, and build more streamlined, efficient neural circuits.
That's why we tend to think more clearly after a good night's sleep, and why thinking clearly when you're exhausted is so difficult. Your synapses are trying to fire through a lot of debris, which slows the neurotransmitters and bogs down your thinking.
The microglial cells don't have to wait for a full REM cycle, either — they'll take advantage of naps, even naps as short as 10 or 20 minutes. (Catnaps FTW!)
So clearing out your brain is as simple as falling asleep — but making sure the right things are being cleared out takes a little more work.
Read more:
Feeling stressed out? Soothing soup might be what you need today!
Microglial cells prune synapses that are marked with certain proteins — C1q, among others. If practicing something over and over strengthens your neural synapses, it makes sense that the synapses that get marked with these proteins are the ones you don't use. It's like muscle memory — you might have been a wicked good climber when you were two, but good luck climbing a tree 30 years later with nary a climb in the interim.
Likewise, if you spend most of your day at work surreptitiously checking Facebook and thinking dark thoughts about your annoying co-worker, you might develop a surprising talent for crafting cleverly nasty status updates, but it's unlikely you'll be getting a raise for your excellent work.
So if you want to make sure the right synapses get pruned, practice mindfulness. If you want to learn French, don't think idly about last night's Walking Dead while you wash dishes. Instead, conjugate while you wash. Same thing if you want to improve your taekwondo skills — instead of reliving every kick to the face you got in that sparring match while you whisk eggs, concentrate on the blocks and counterattacks you could have used.
Then go to bed early and wake up with a clear mind and strong, shiny neural pathways!
And if all else fails, take a nap. Science says to.