He knew exactly what to say to those who knocked on his door.
Even though he remained a simple doorkeeper for most of his priestly life, Father Solanus Casey used his humble position to be a beacon of hope to all. Whenever someone came to the door, he treated them with great dignity and love, counseling them in their time of need.
On May 4, Pope Francis recognized a miracle attributed to the intercession of Fr. Casey, bringing him a step closer to canonization.
Father Casey's profound spiritual insights were able to lift the heavy burdens people carried and offer hope to those who listened. Without the faculties to preach or hear confessions, Father Solanus exercised his priestly vocation in simply offering a comforting word or a shoulder to cry on.
In honor of this humble priest, here are five inspiring quotes from Father Solanus Casey for the weary soul in need of a consoling word.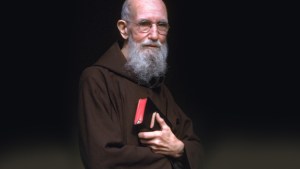 Read more:
American priest said to read souls on the way to being named a saint
"We should ever be grateful for and love the vocation to which God has called us. This applies to every vocation because, after all, what a privilege it is to serve God, even in the least capacity!""What does it matter where we go? Wherever we go, won't we be serving God there? And wherever we go, won't we have Our Lord in the Blessed Sacrament with us? Isn't that enough to make us happy?""We must be faithful to the present moment or we will frustrate the plan of God for our lives.""Many are the rainbows, the sunbursts, the gentle breezes—and the hailstorms—we are liable to meet before, by the grace of God, we shall be able to tumble into our graves with the confidence of tired children into their places of peaceful slumber.""Worry is a weakness from which very few of us are entirely free. We must be on guard against this most insidious enemy of our peace of soul. Instead, let us foster confidence in God, and thank Him ahead of time for whatever He chooses to send us."